Hi! I'm Gabriela Diaz and I'm a graphic designer with over 15 years of experience. I've had the opportunity of working at agencies and studios, with clients of all sizes and across many areas including art, leisure, consumer goods and services, government, healthcare, media and entertainment, youth culture, technology, retail, music and fashion industries. Specializing in branding, my work combines art direction and graphic design to deliver integrated solutions.
Awards & Nominations
12º Brazilian Graphic Design Biennial - 2017
Contact me
Gabriela Díaz
Hello, I'm a graphic designer and art director currently based in Rio de Janeiro.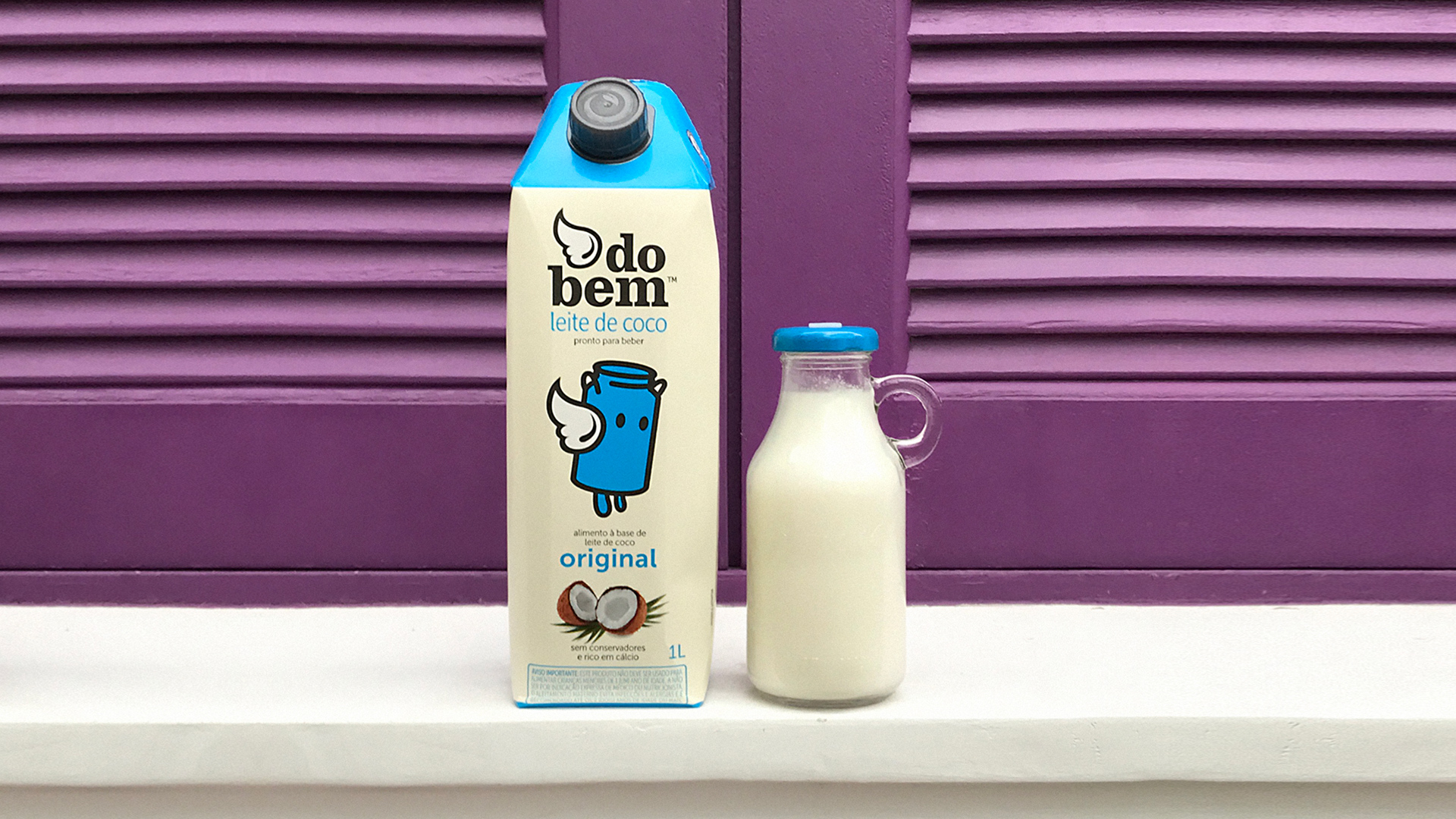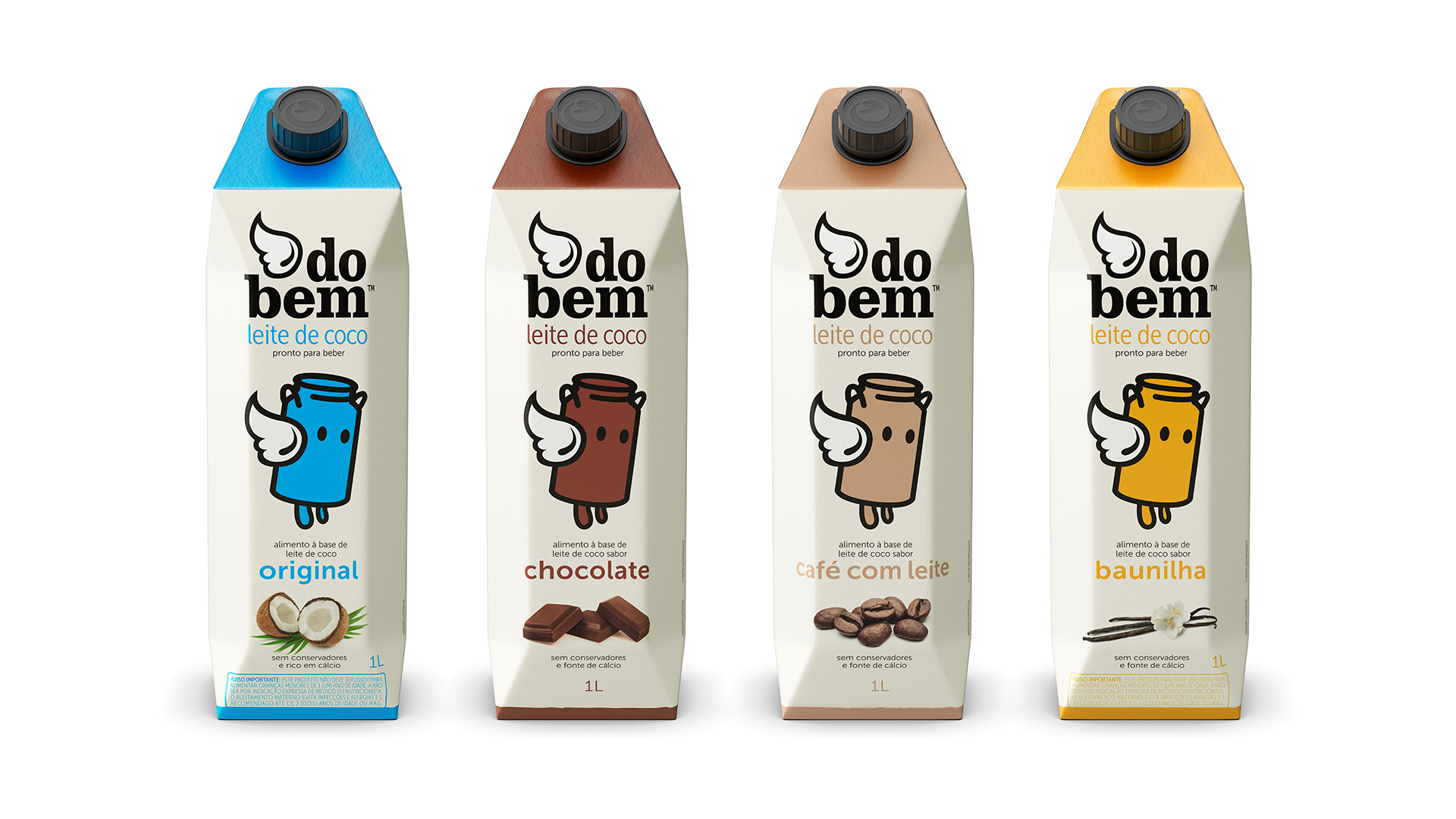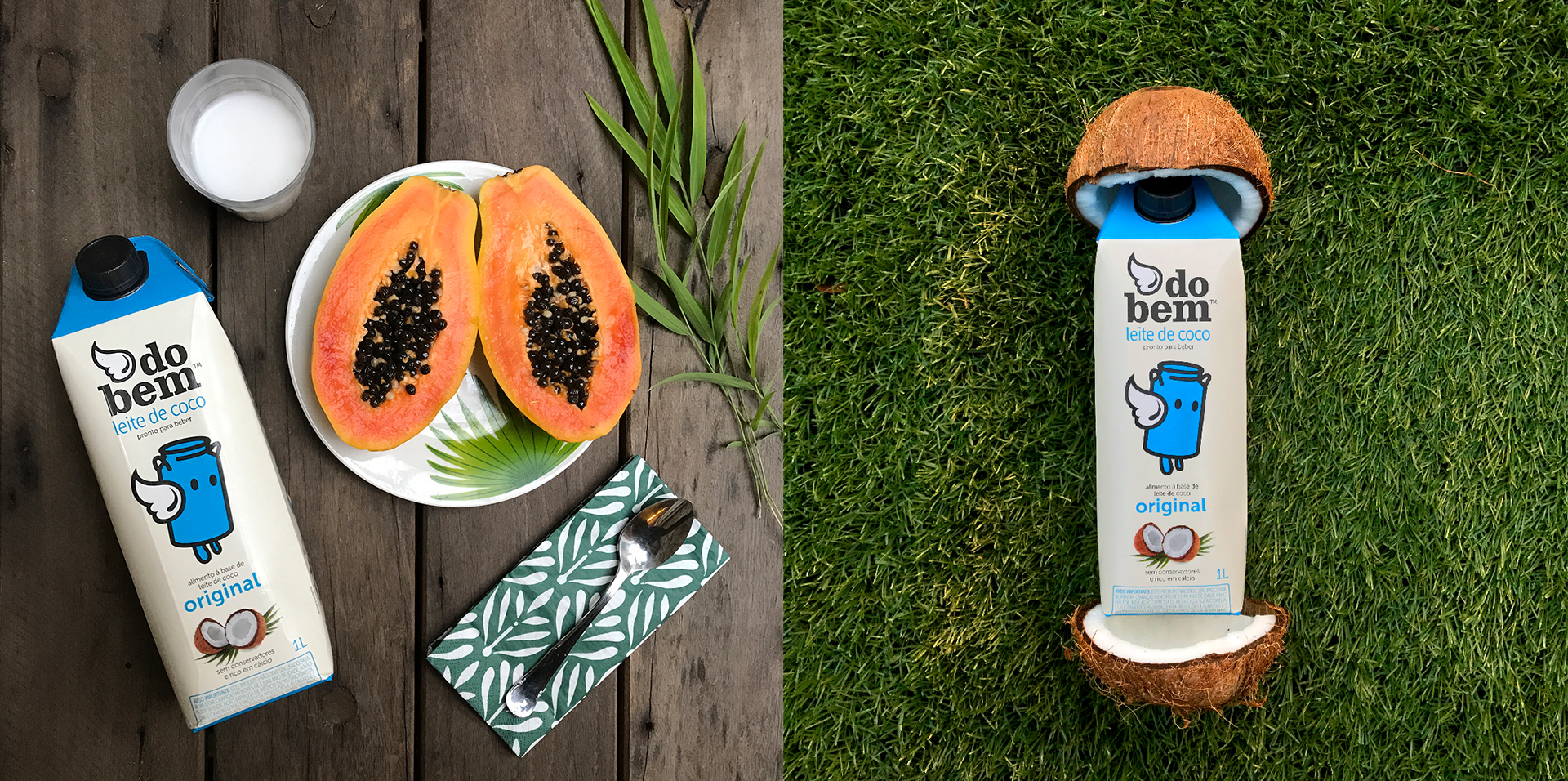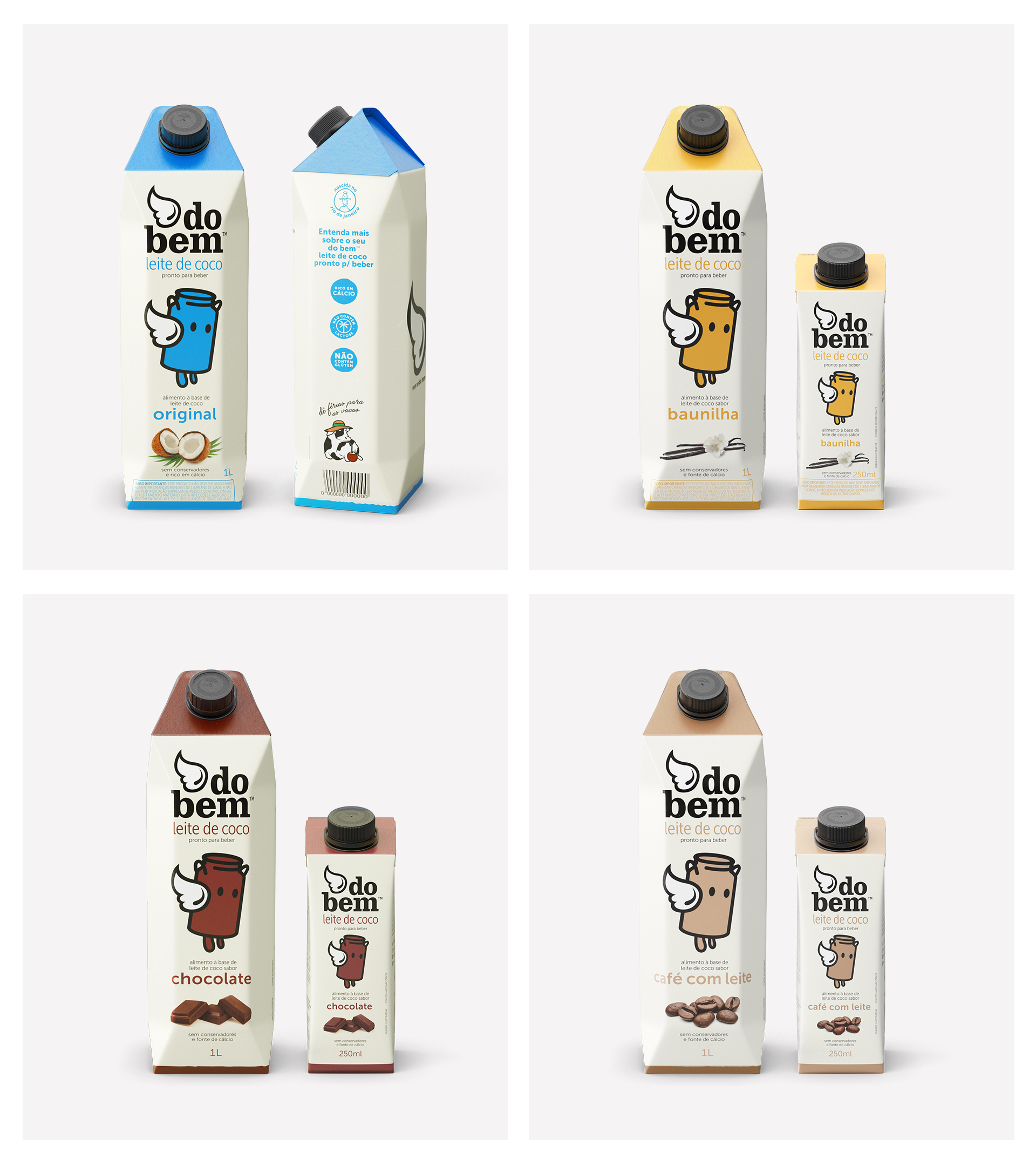 Do Bem™ leite de coco
In 2009 Do Bem™ changed the juice market by offering the first 100% whole orange juice from Brazil, with no added sugars and no preservatives. Since its inception, Do Bem™ believes that it is possible to make people healthier, seeking the best ingredients of nature, checking the product's origin and offering tasty, functional and sustainable drinks. In January 2018 the brand launches its first coconut-based veggie milk in the following flavors: original, chocolate, vanilla and coffee with milk. Made from mature coconuts, Do Bem™ veggie milk is a natural, lactose-free, gluten-free, a source of calcium, a low calories alternative and also a super healthy sustainable option for breakfast. At Hardcuore, we embraced this project from product design to market launch by adding collaboration with all the super talented designers and strategy team. Our work with Do Bem™ highlights the need for businesses to stay true to their brand promises creating a more authentic experience that provides new business opportunities and revenue sources.
Hardcuore
Branding / Packaging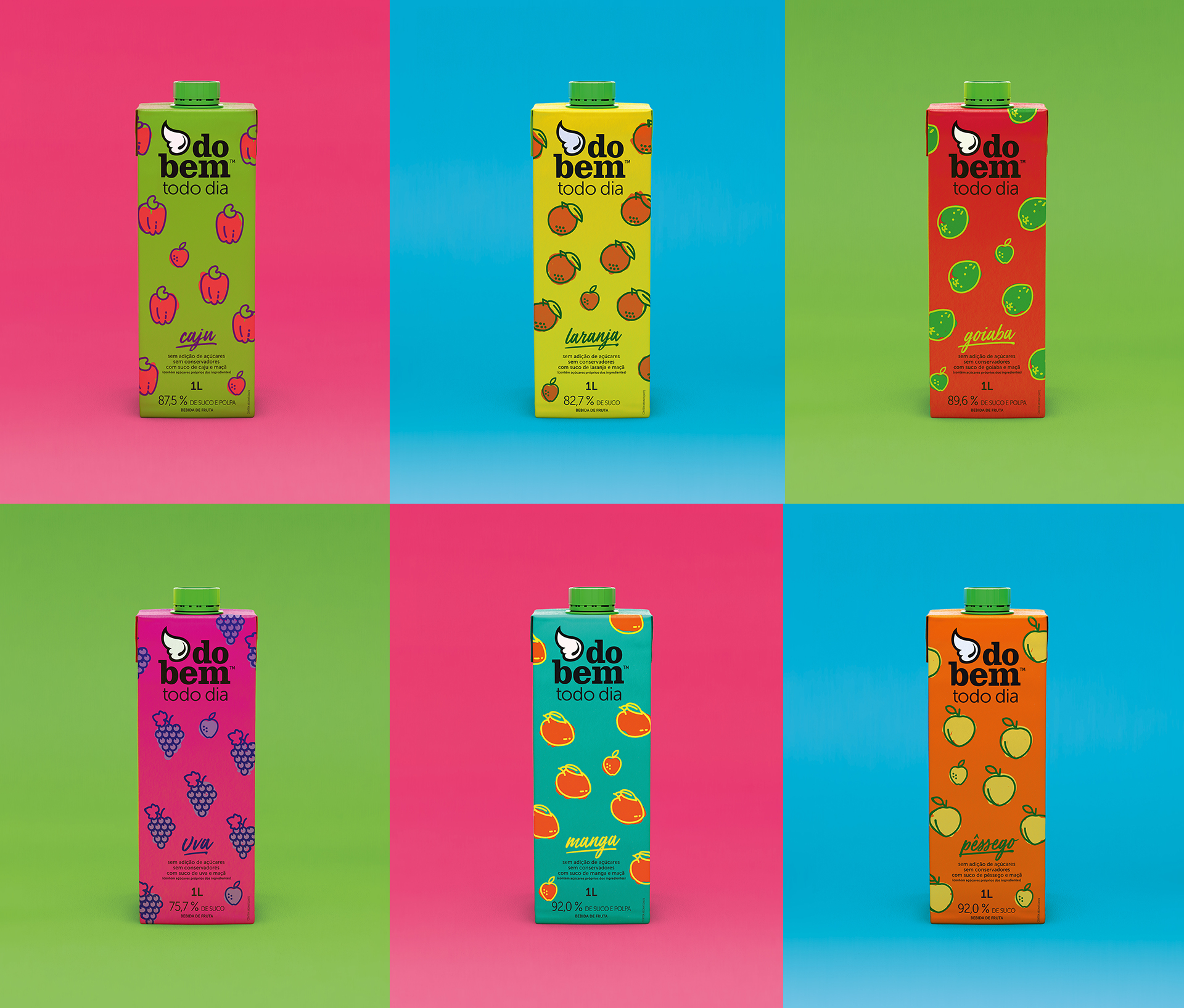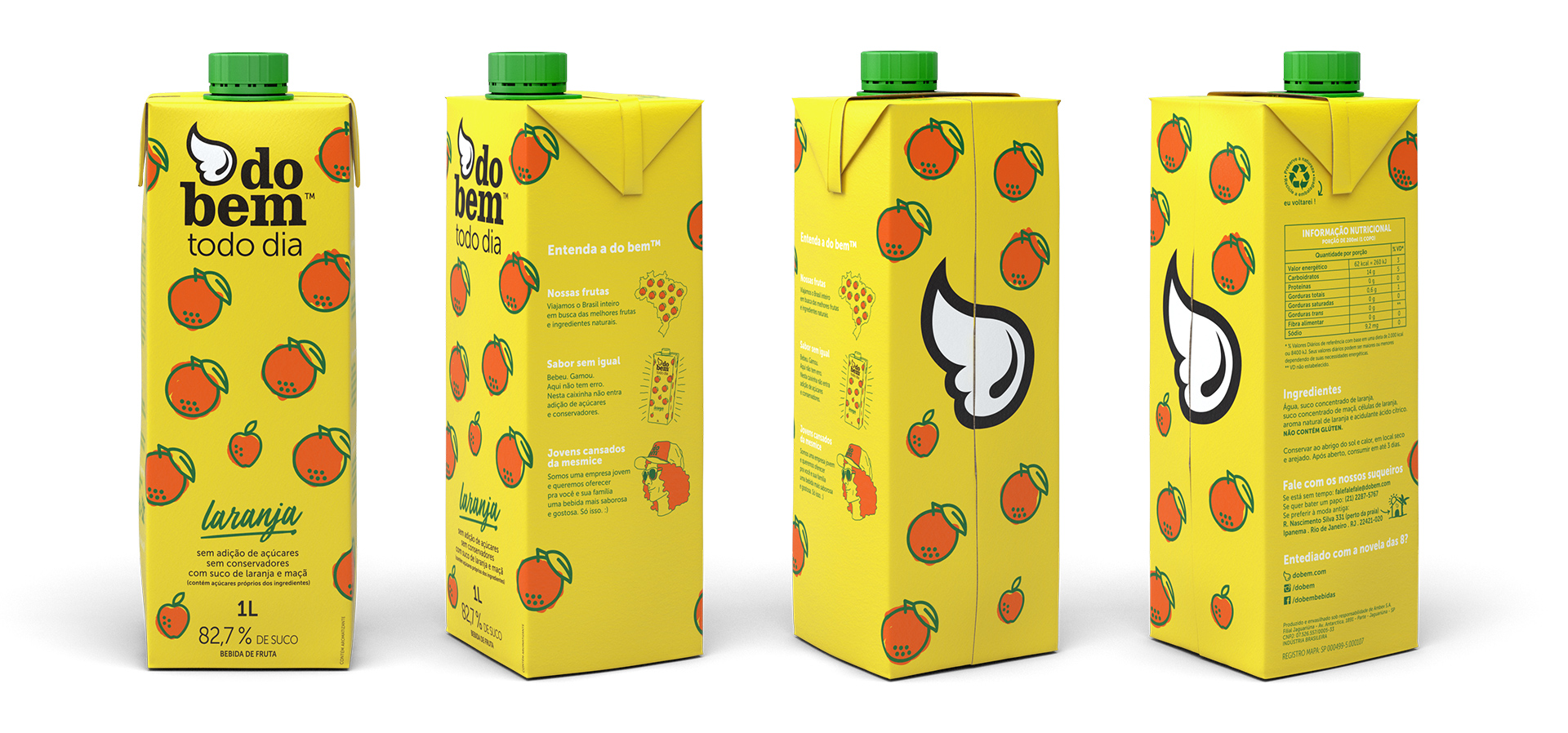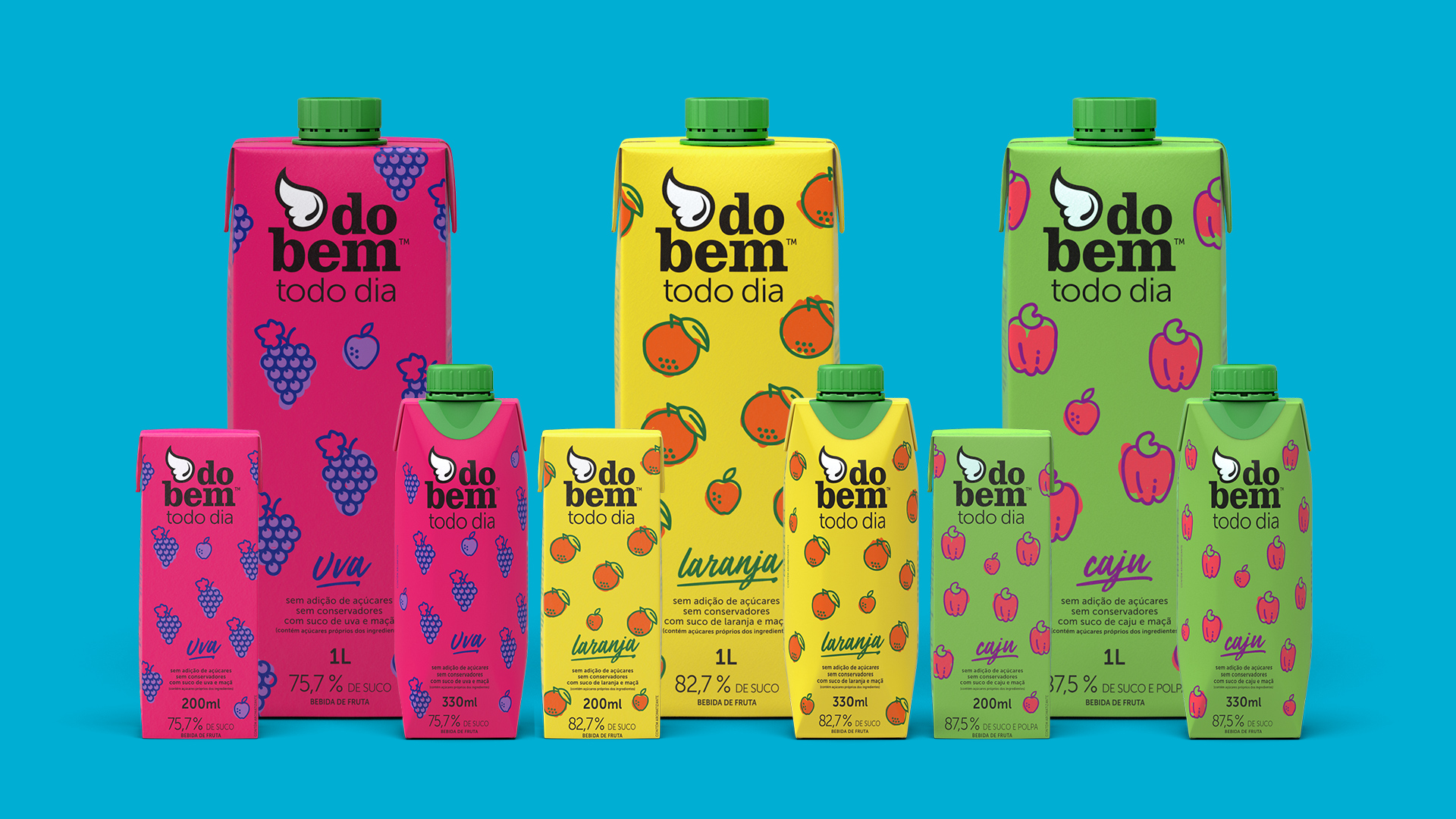 Do Bem™ todo dia
After squeezing lots of fruits, Do Bem™ expands its product portfolio in 2017 and launches Do Bem™ Todo Dia. The aim of the new product line is to offer lighter and more healthy options, new tropical flavors and, of course, with no added sugars and no preservatives. Created and developed by Hardcuore crew.
Hardcuore
Branding / Packaging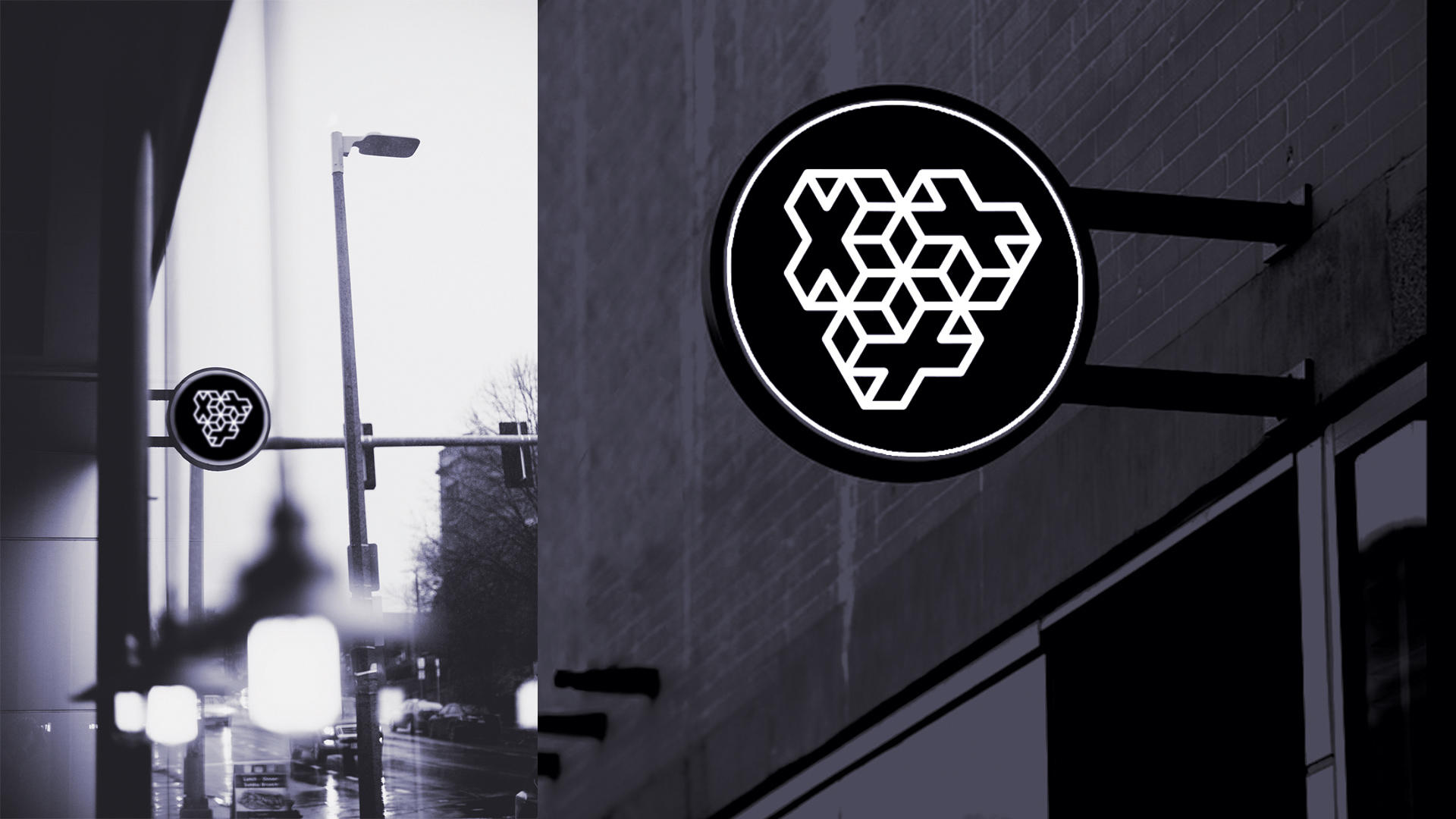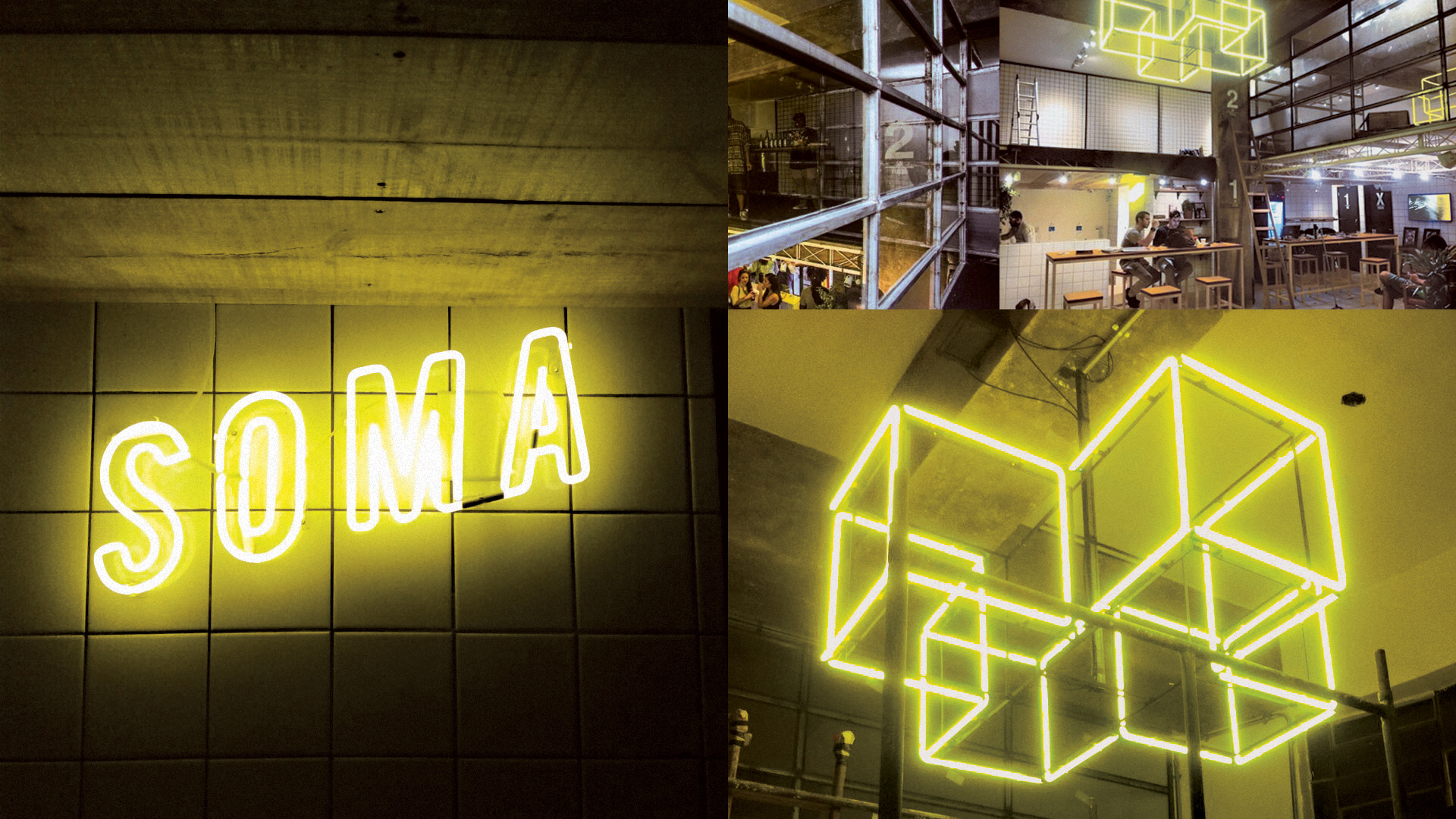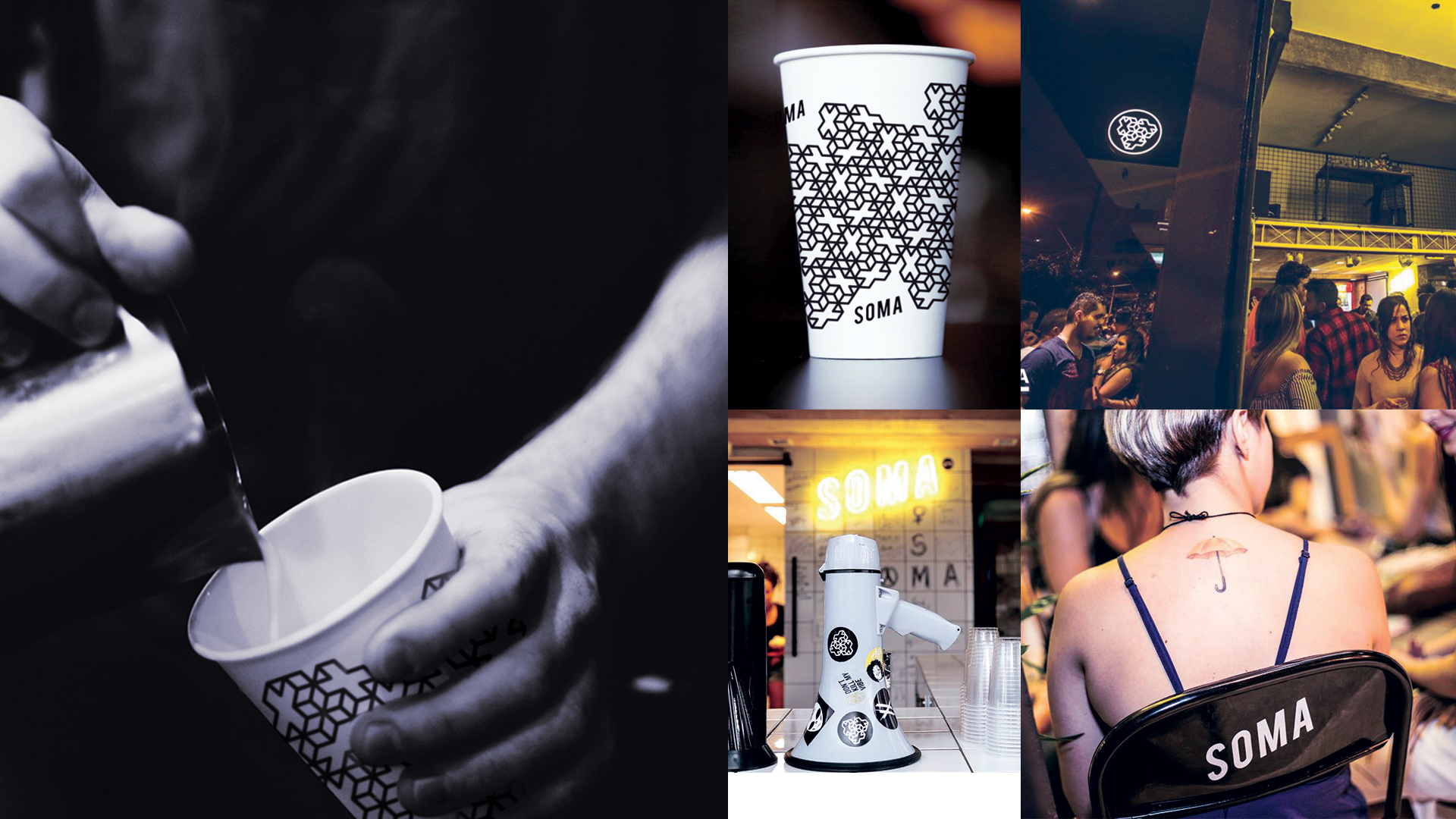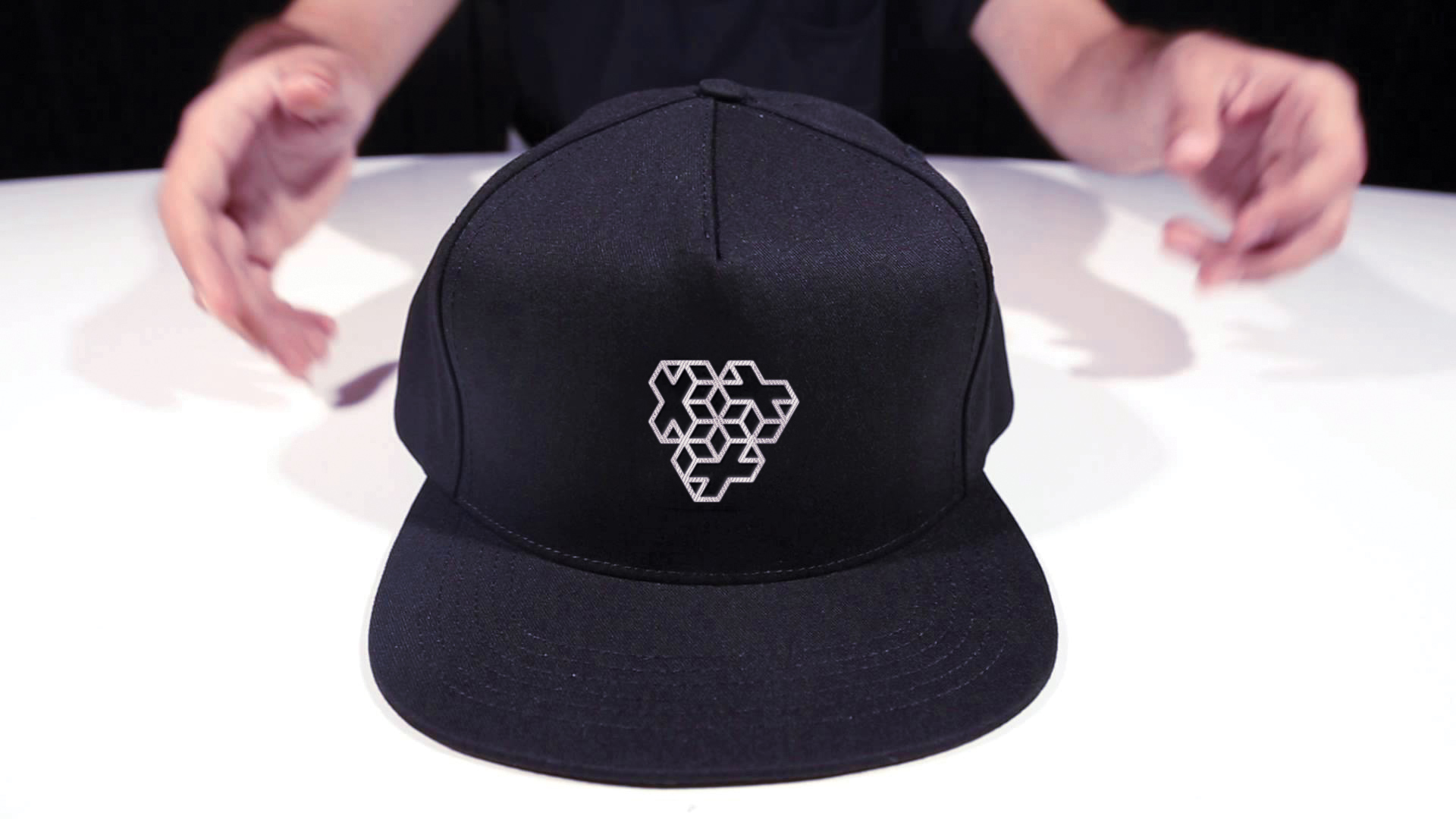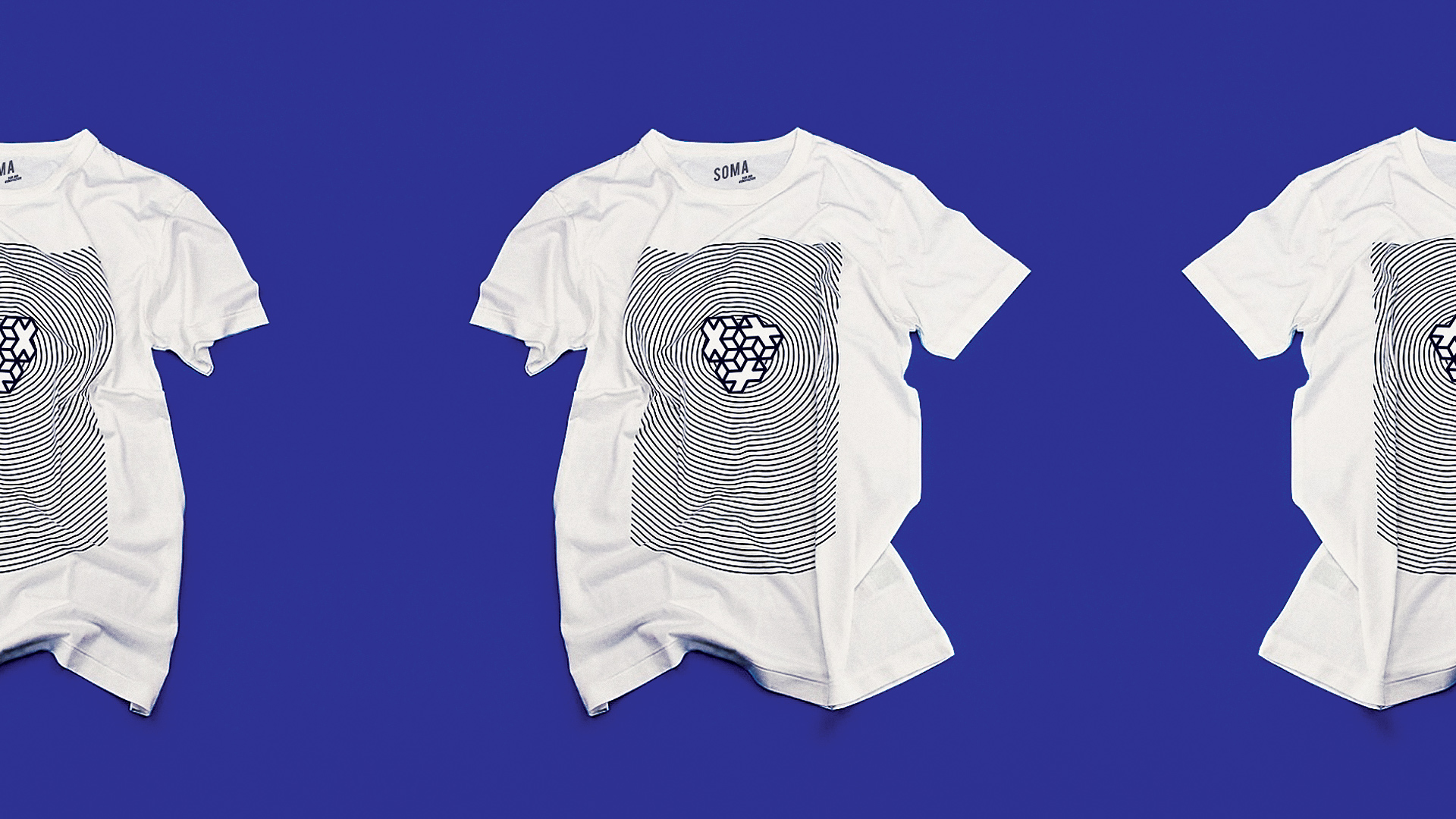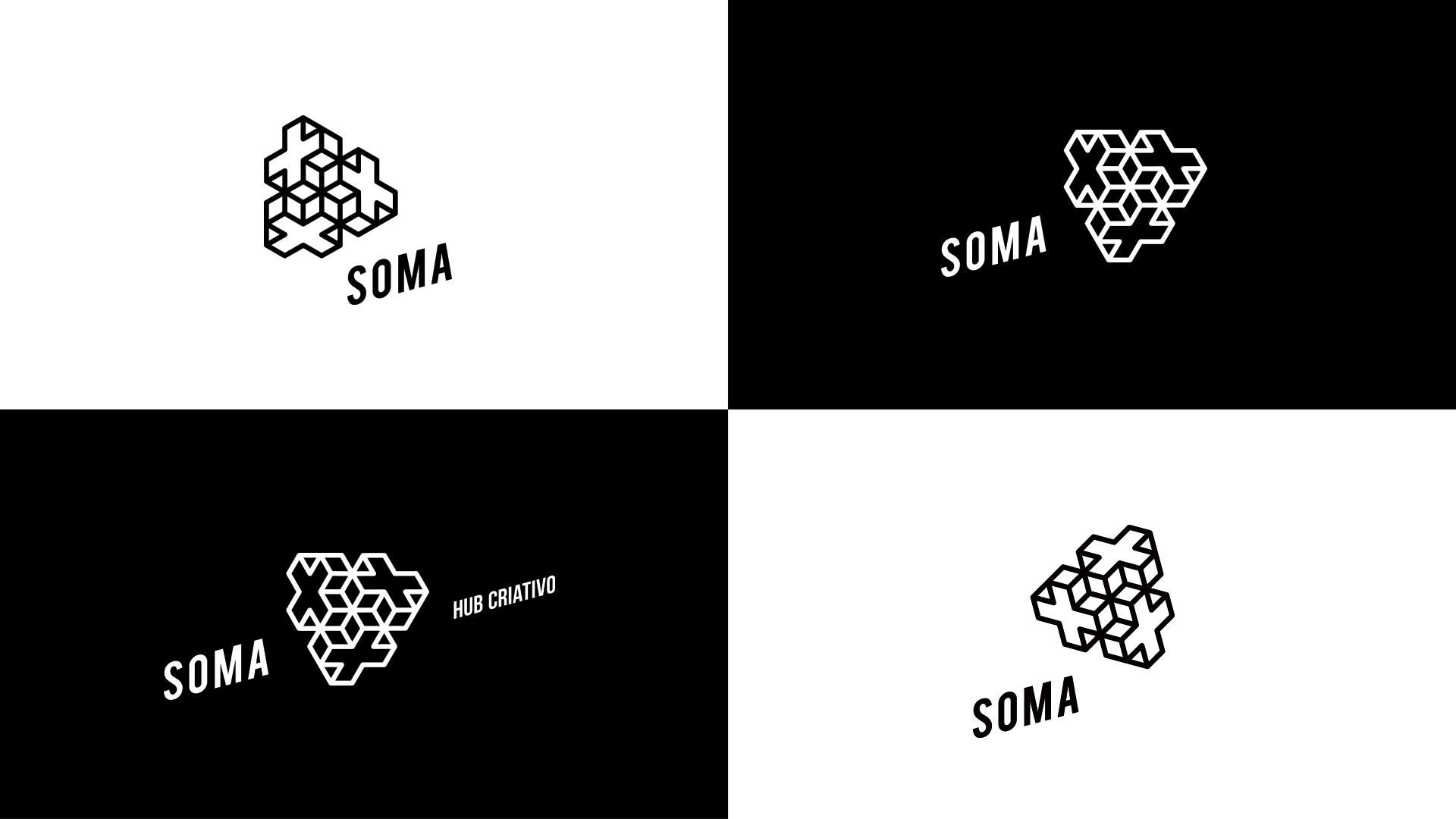 Soma
Launched in November 2016, Soma was born from the dream of 3 enterpreneurs from Duque de Caxias who wanted to inspire positive social change in their neighborhood. The multidisciplinary space is called a "Creative Hub" and it is located 20km from the city of Rio de Janeiro. The brand's symbol consists of a 3D composition of the triple plus sign. The idea is to translate the creators of this multiplatform space's desire to promote exchanges and experiences between diverse segments like music, gastronomy, surfing, fashion and communication, among others.
Hardcuore
Logo / Visual Identity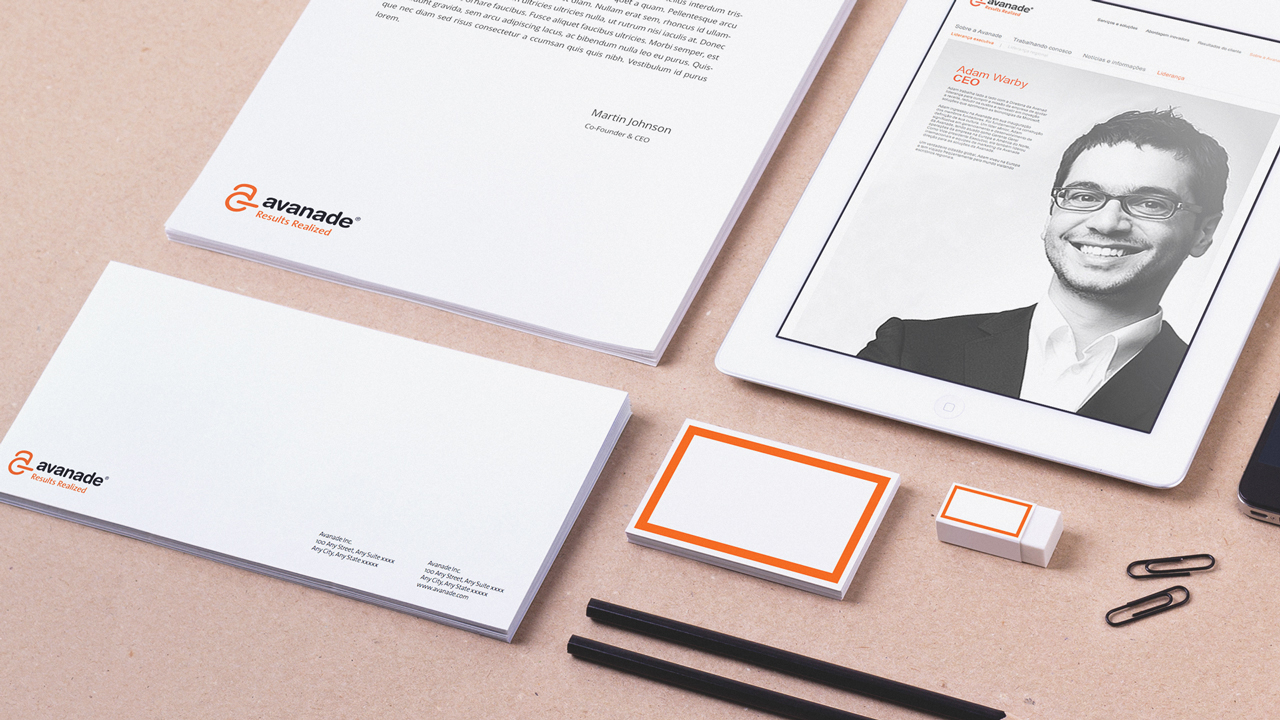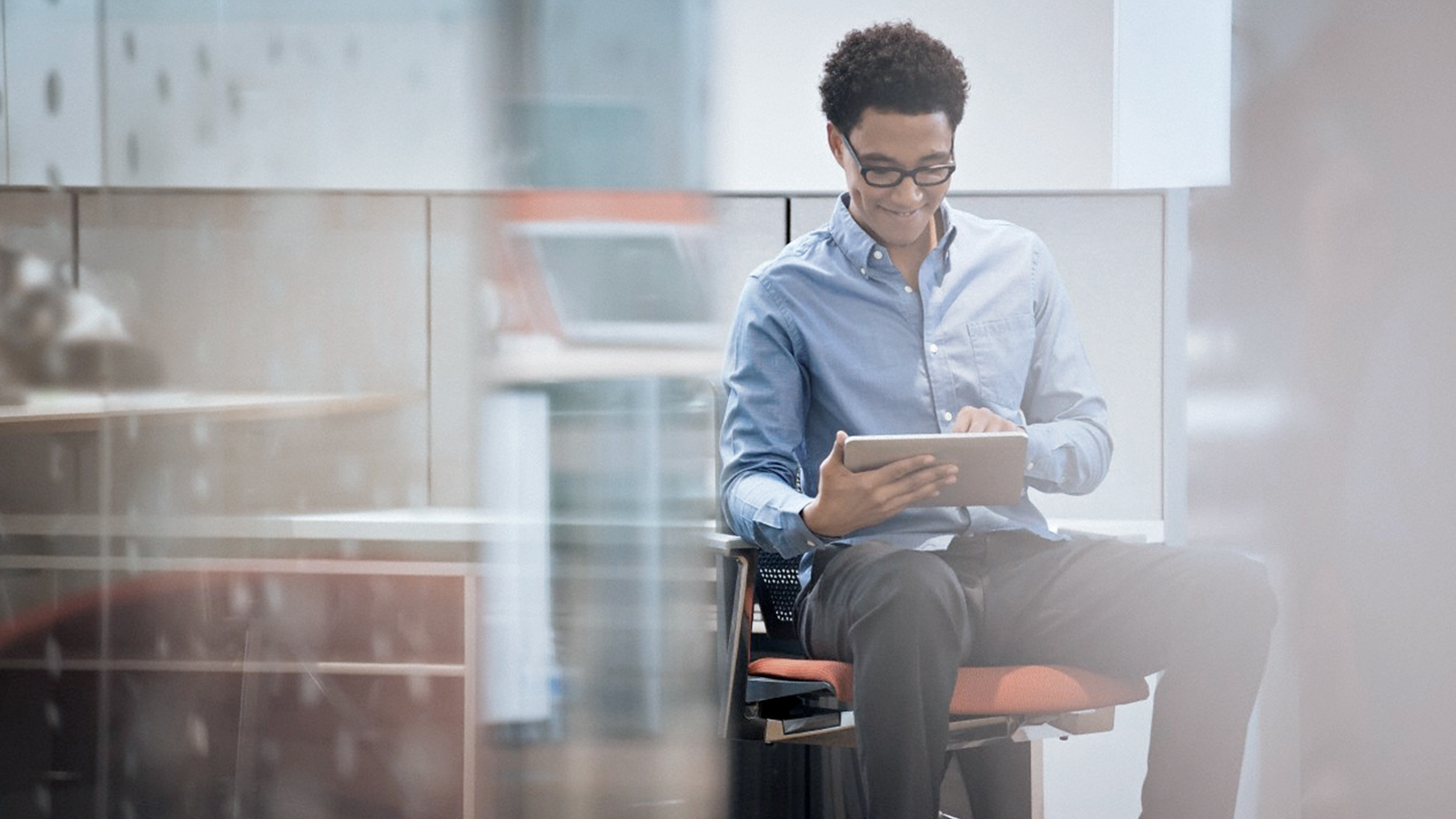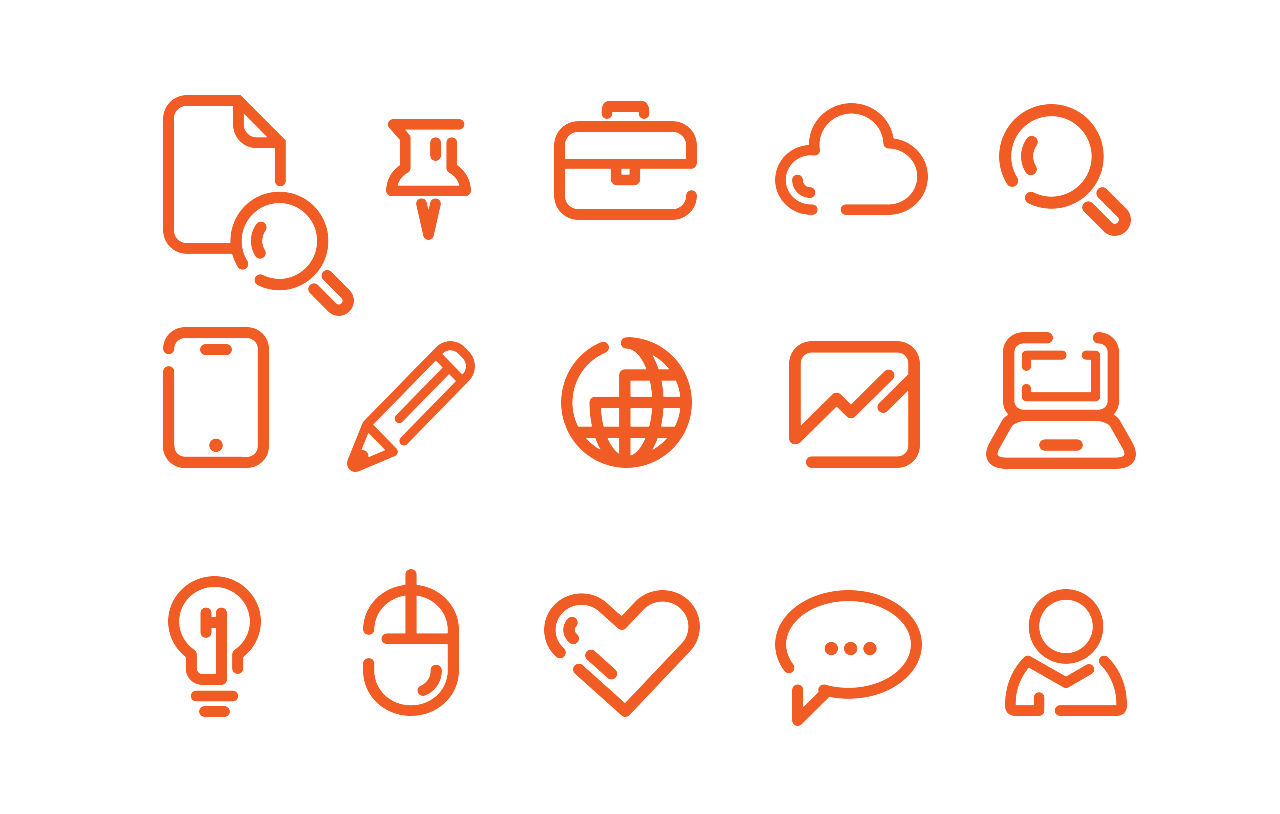 Avanade Brazil
Avanade is a global consulting company that provides specialized technological solutions on the Microsoft platform. Working in the new brand book for Avanade Brazil involved some interesting challenges. The first one was to address the relationship between Avanade, Accenture and Microsoft as a valuable partnership. The second was to show the maturity of the brand, developing its communication in Brazil, and respecting its global legacy.

One of the main questions was: how can we make something complex become simple? Avanade's way of speaking is quite simple and friendly. In order to help us understand how this works, the brand book brings various examples of what we should and what we should not do every time we communicate verbally.

I made evident how all of the elements of visual language must work together with different media. Colors, typography, graphic elements, gridding, iconography, the use of empty spaces, do's and don'ts in the photographic style and co-branding were introduced individually, and also through examples of applications where everything was integrated with perfection.
Edelman Significa
Branding / Visual Identity / Brand Book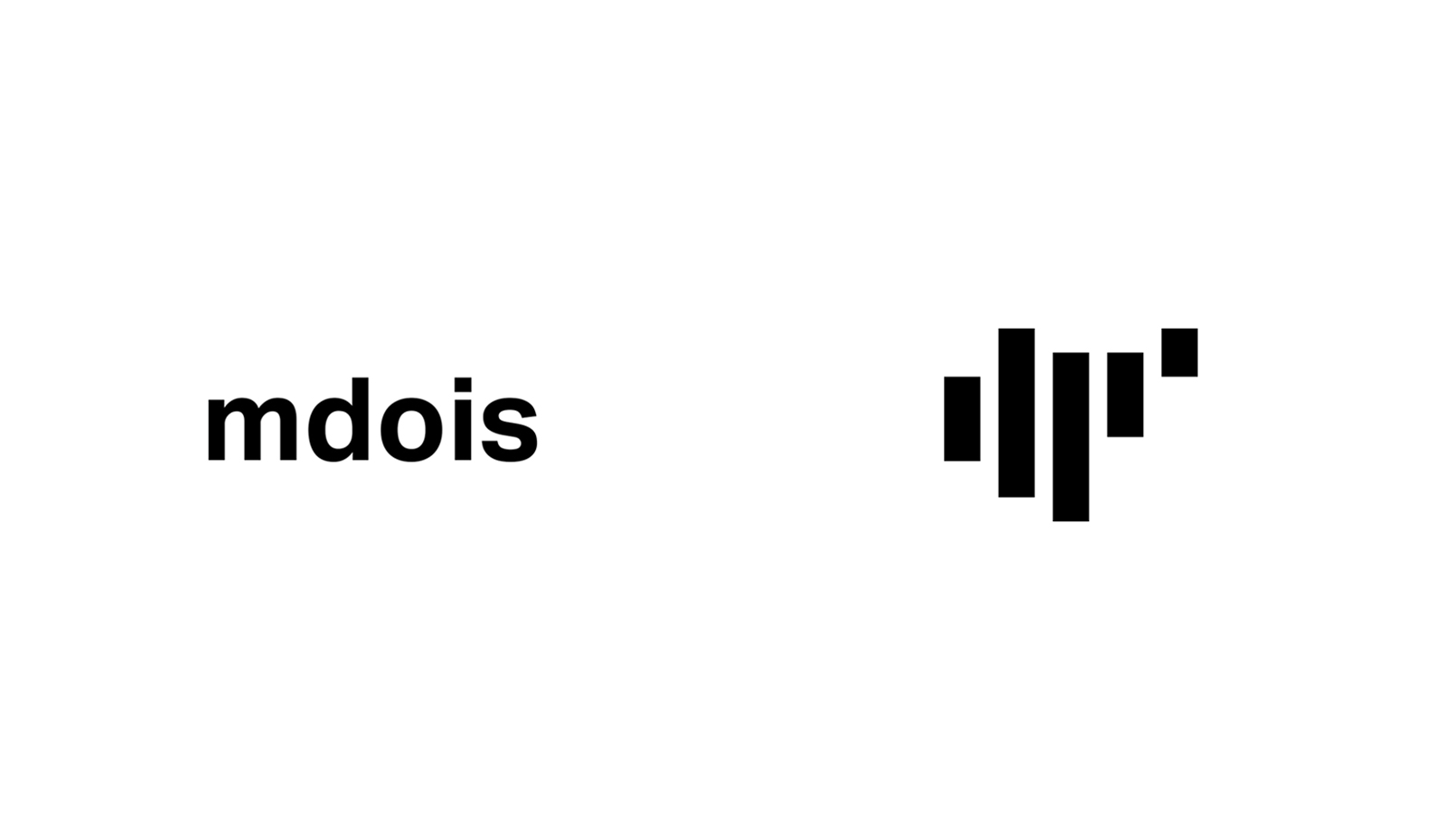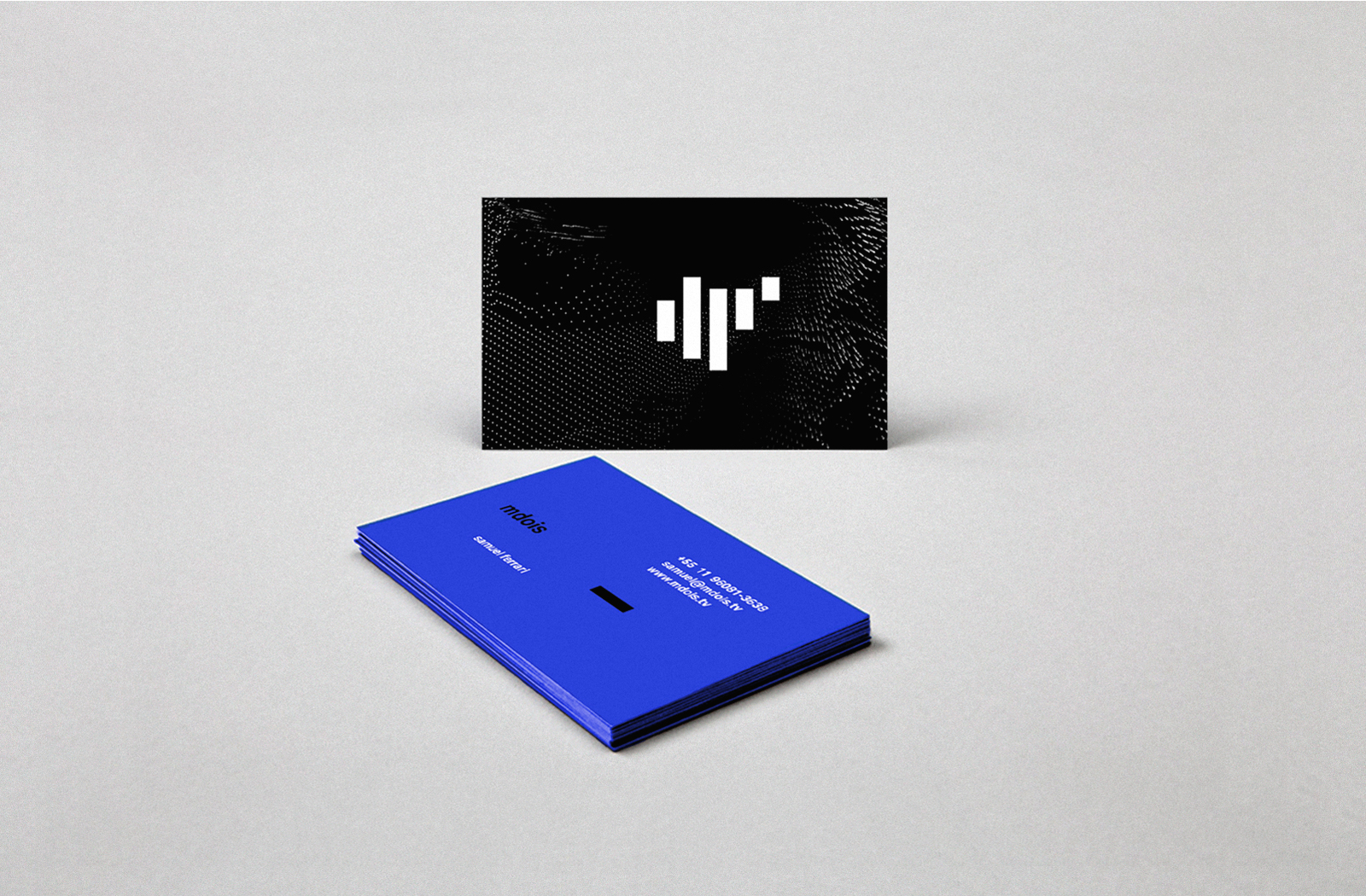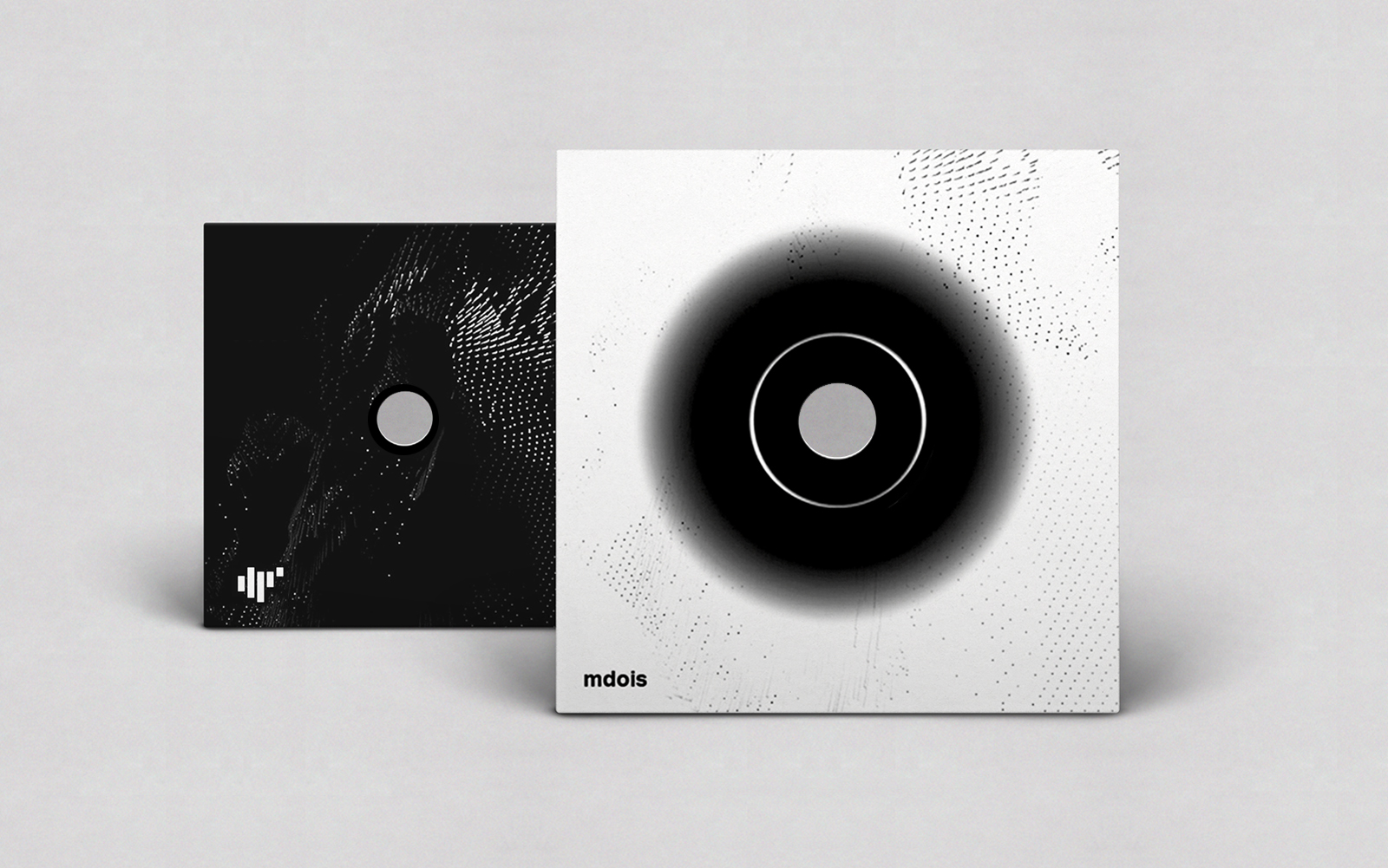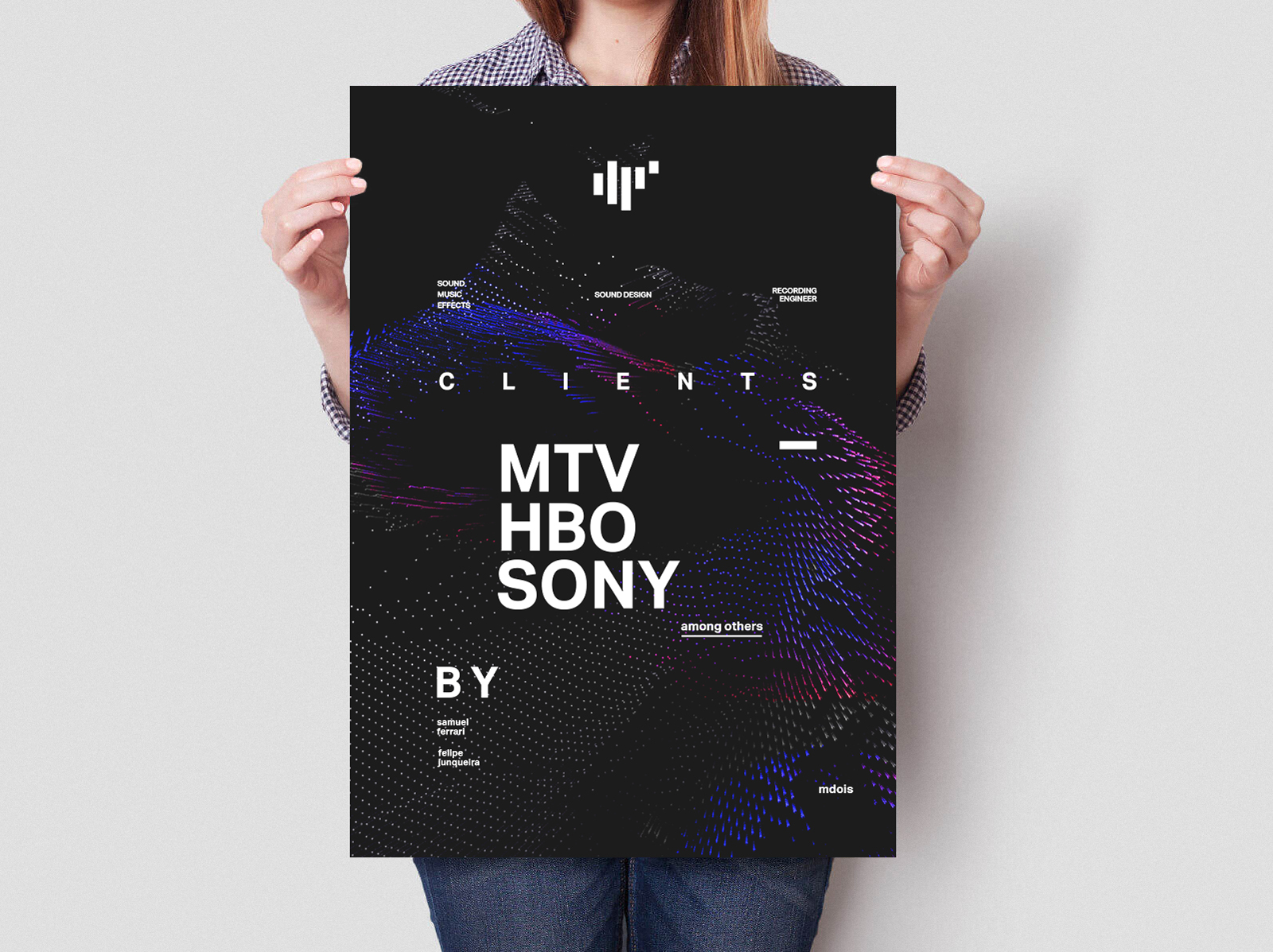 Mdois Studio
Logo, stationery and visual guidelines for Felipe Junqueira and Samuel Ferrari's sound design studio. Felipe and Samuel produce original music and sound design for commercials, films, games, installations and applications and they have attracted great clients not only in Brazil but also abroad as a result of the uniqueness and quality of their work.
Freelancer
Branding / Visual Identity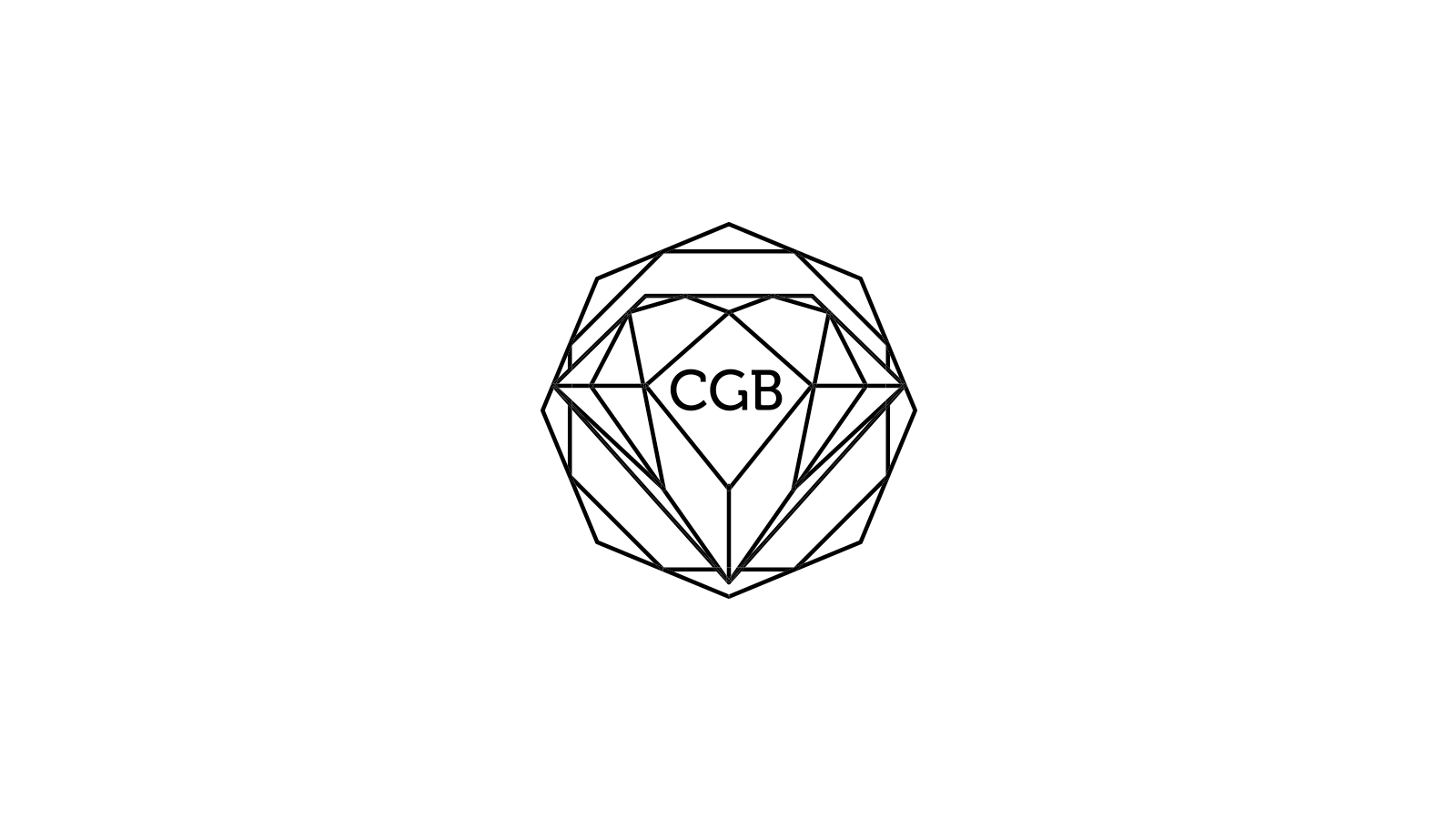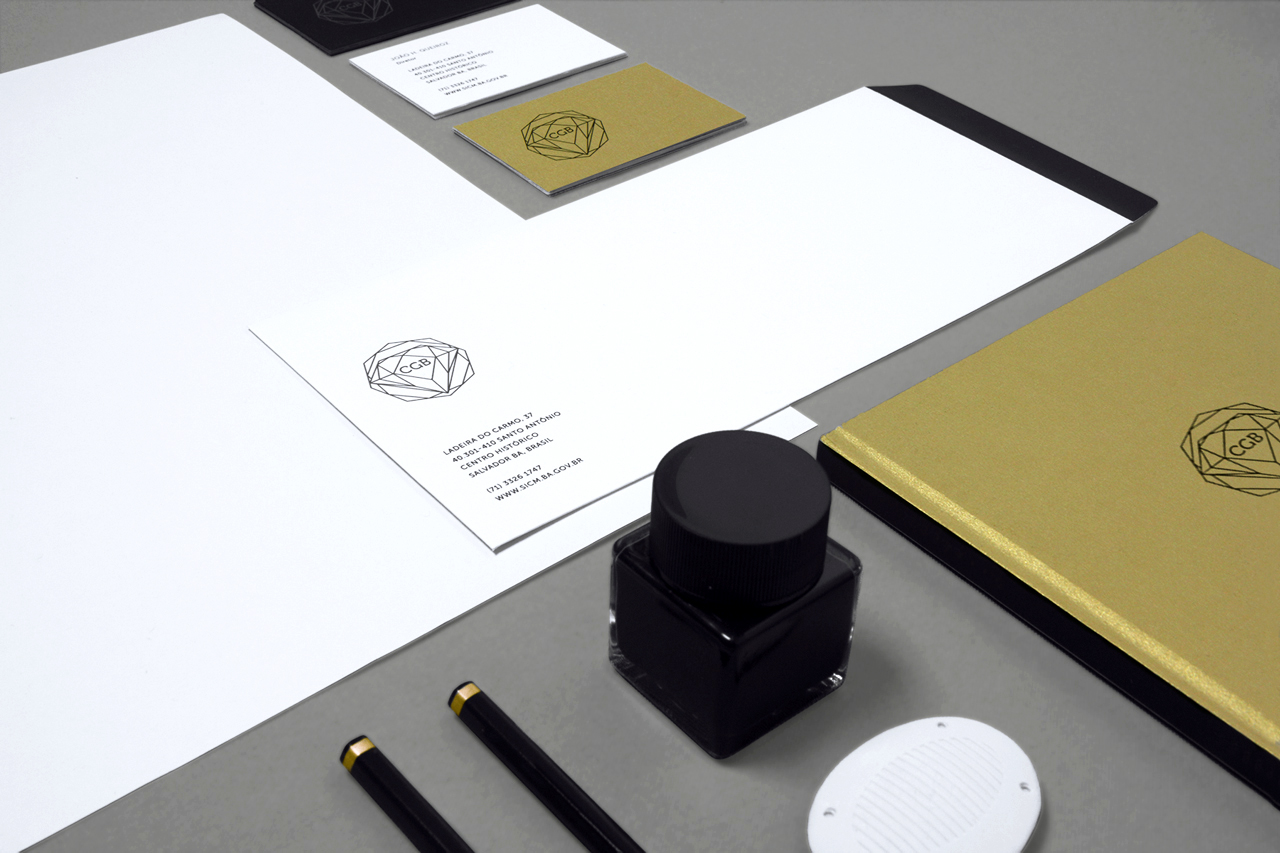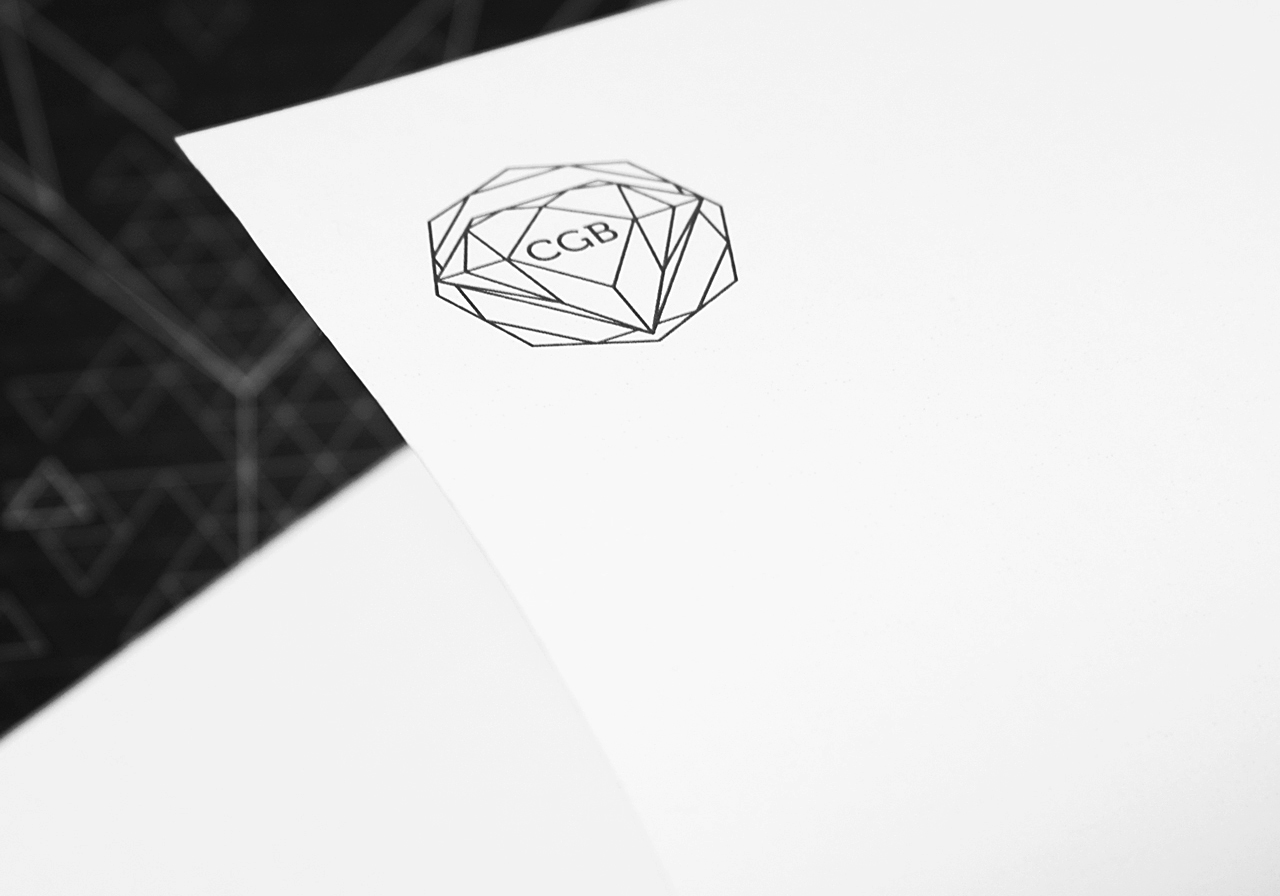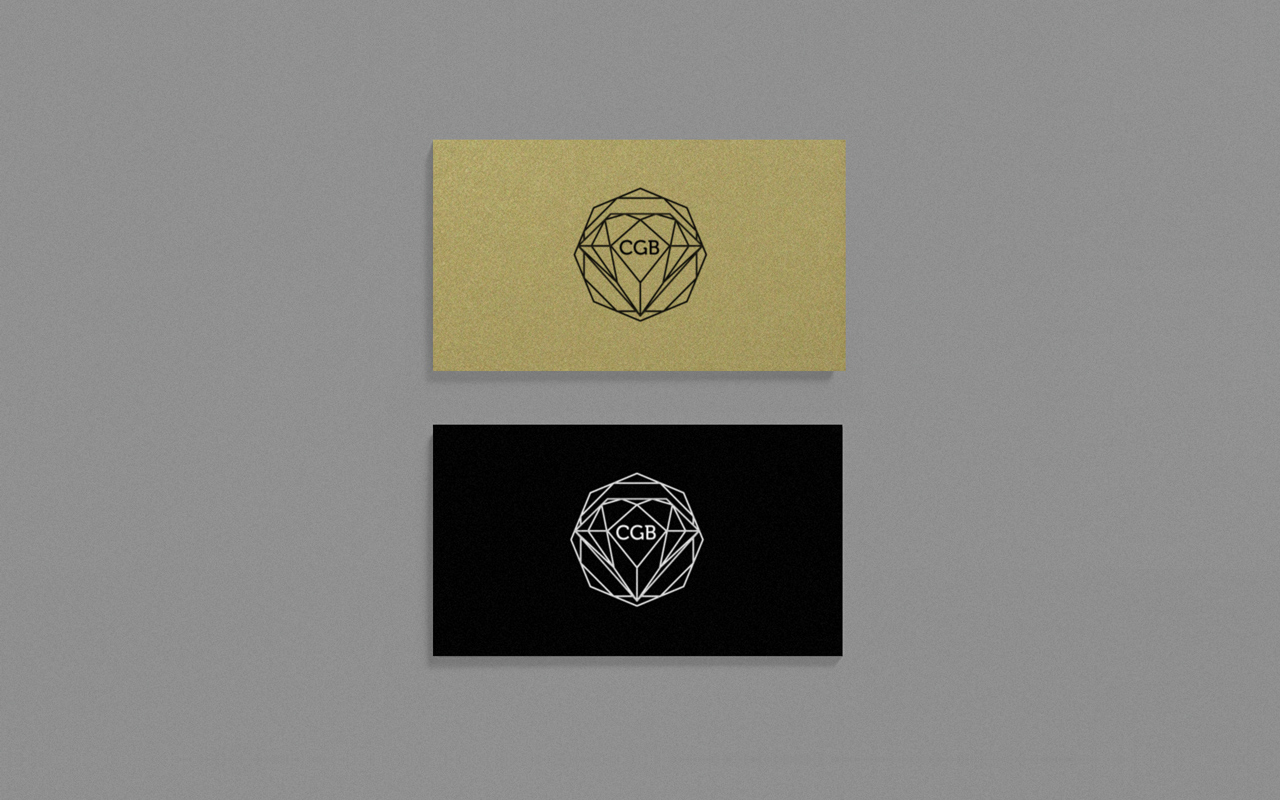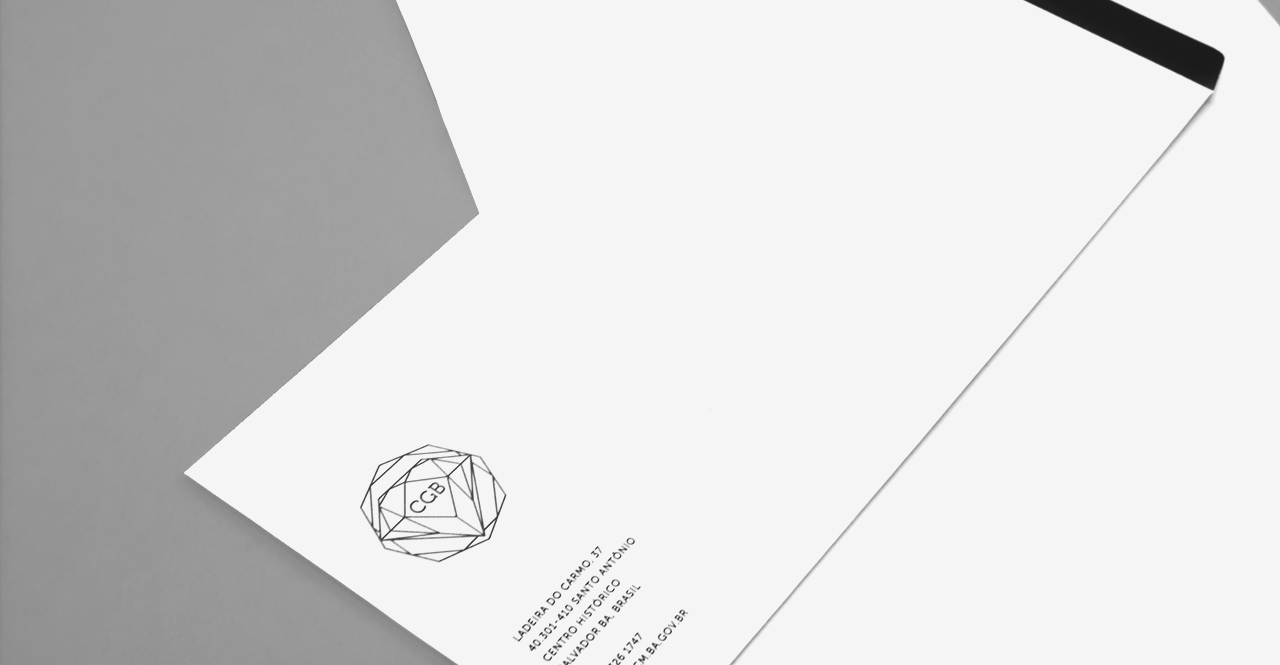 CGB
The Gemological Center of Bahia is an organization that certifies the quality, classification and authenticity of products that have been acquired or commercialized by the precious stones' sector. The organization also provides assistance to producers and consumers of these products. The rebranding and visual identity project was inspired by the cuts and shapes of the gemstones.
Freelancer
Rebranding / Visual Identity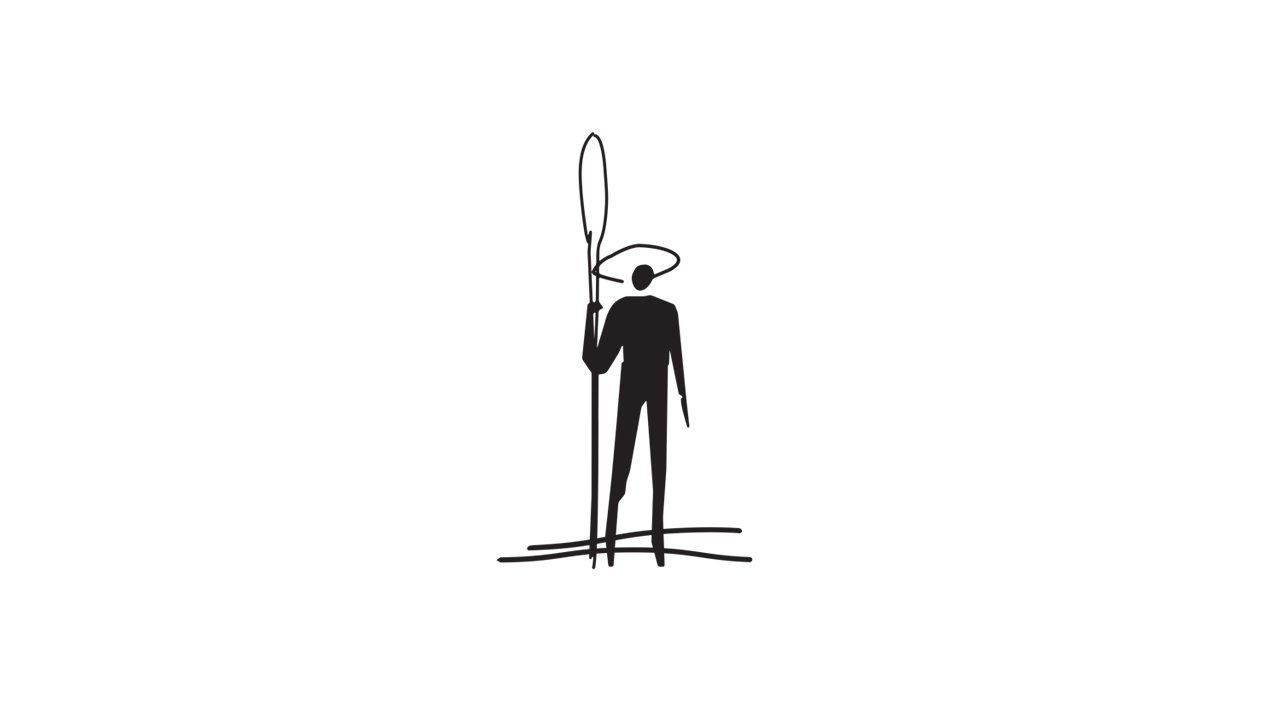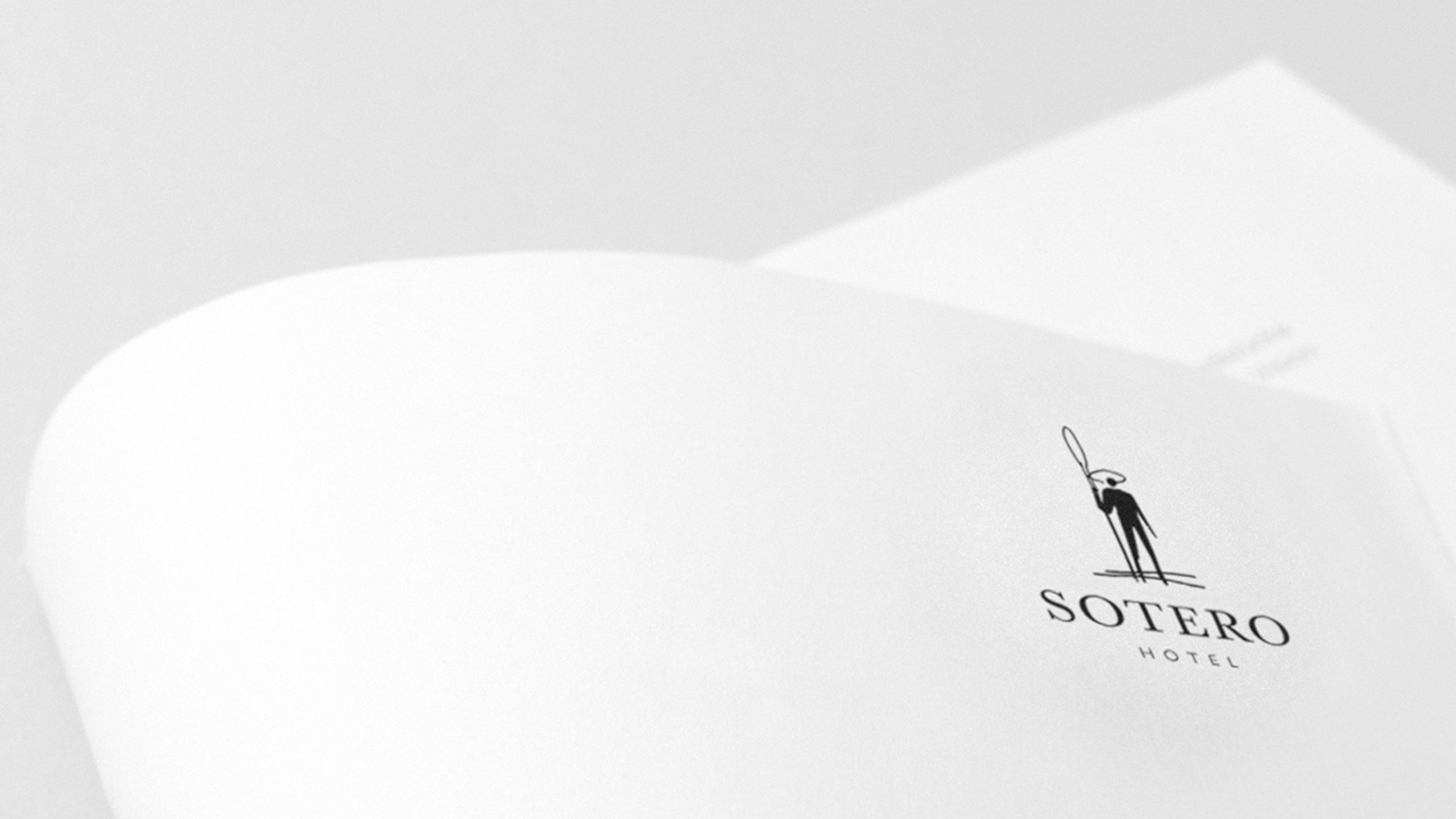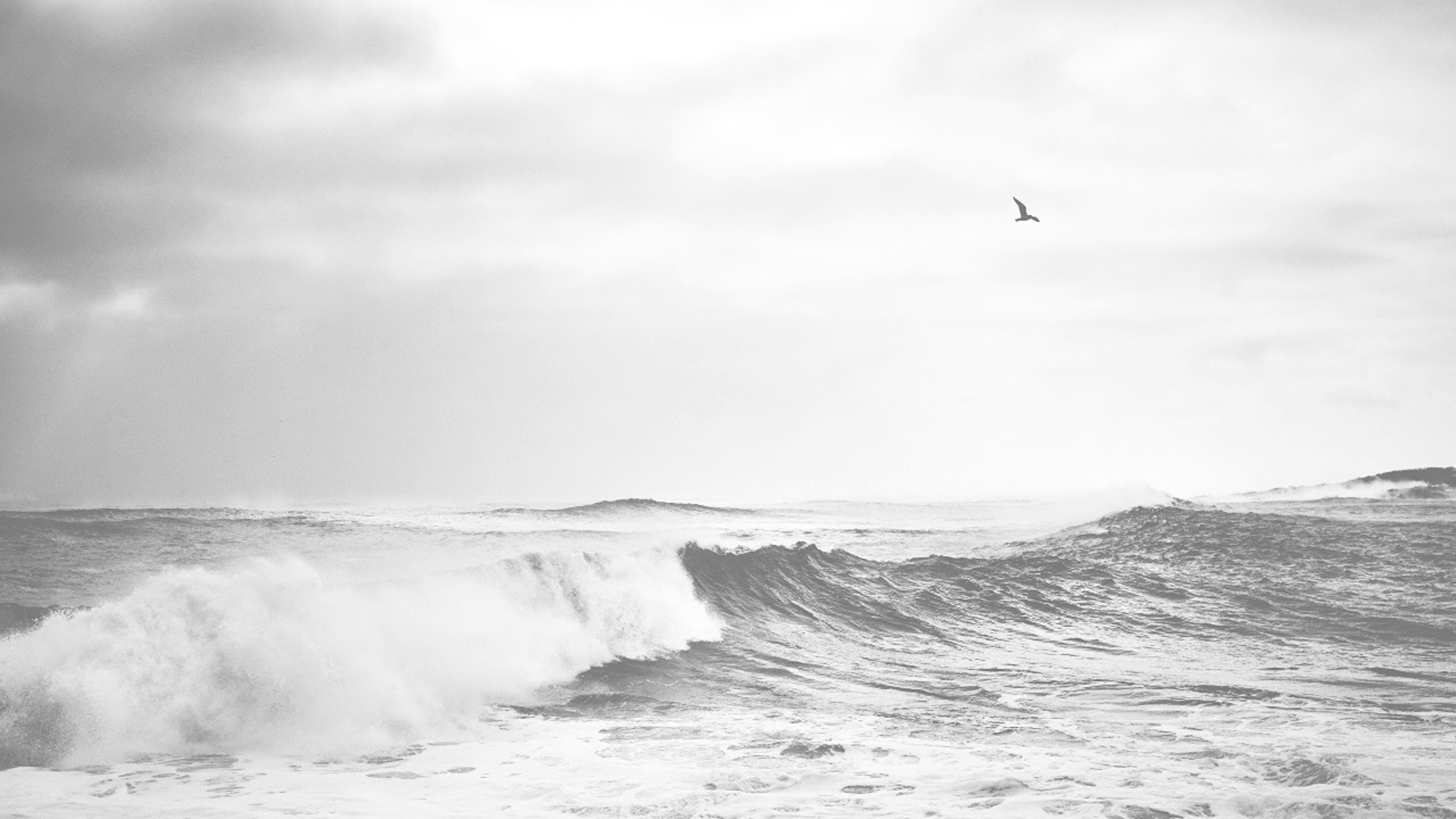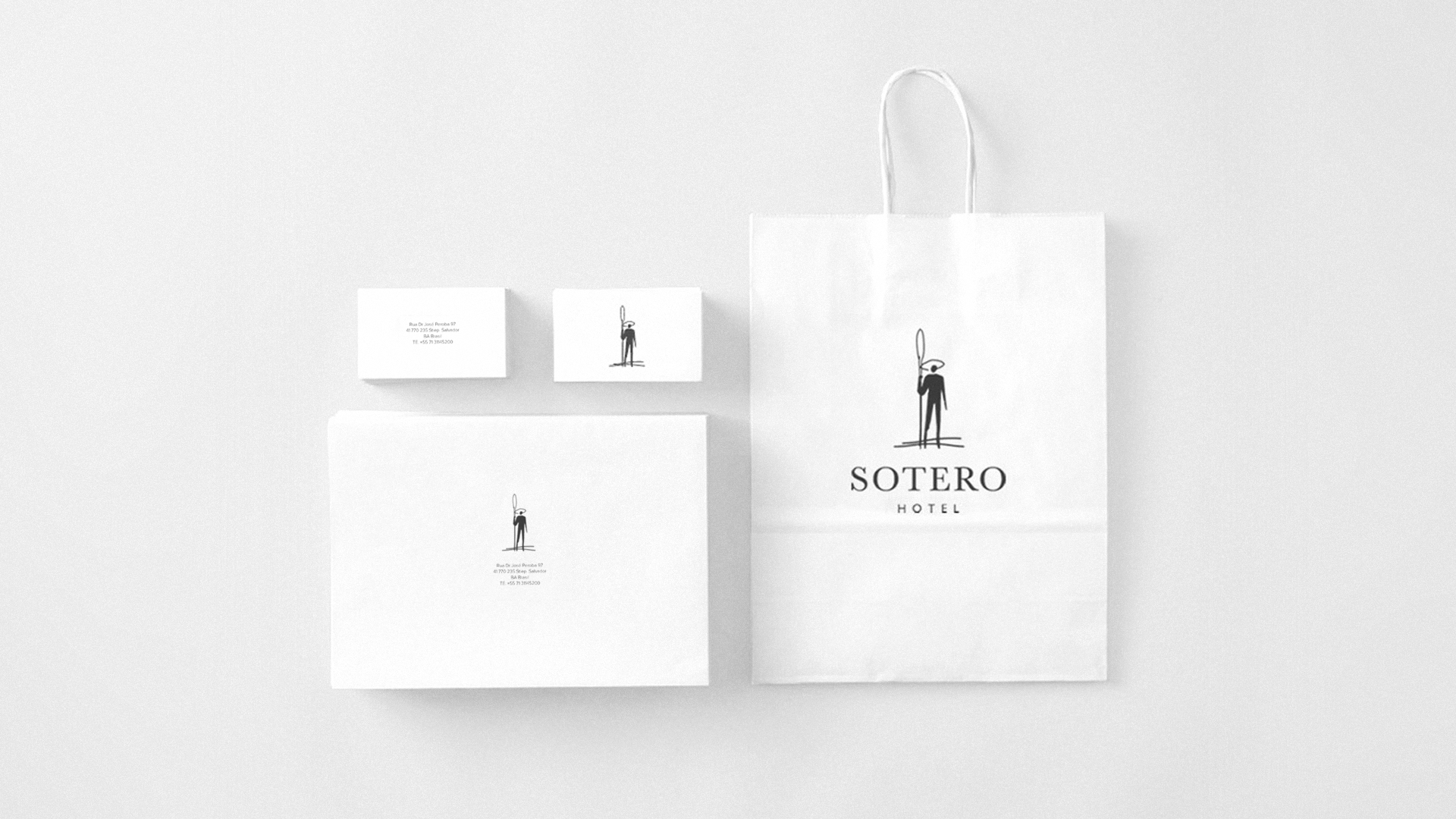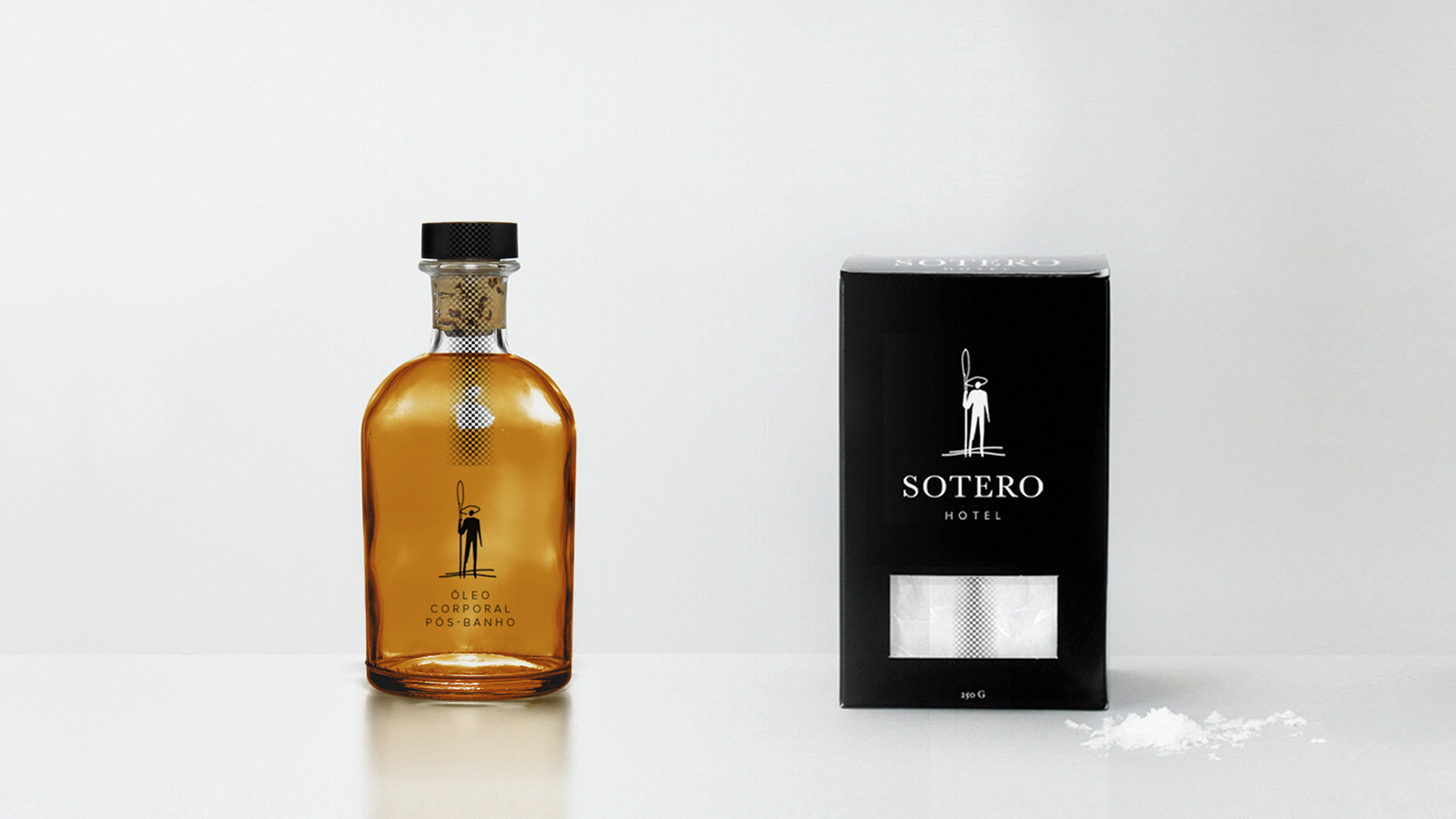 Sotero Hotel
Located close to the city of Salvador's corporate and financial centers, Sotero Hotel aims to offer a sophisticated experience and a soothing atmosphere to its guests. The branding project had, as its main purpose, the goal of bringing the city and the sea closer together. By having the boatman as the main protagonist, the brand was able to convey independence, self-confidence, boldness, willpower and originality.
Freelancer
Branding / Visual Identity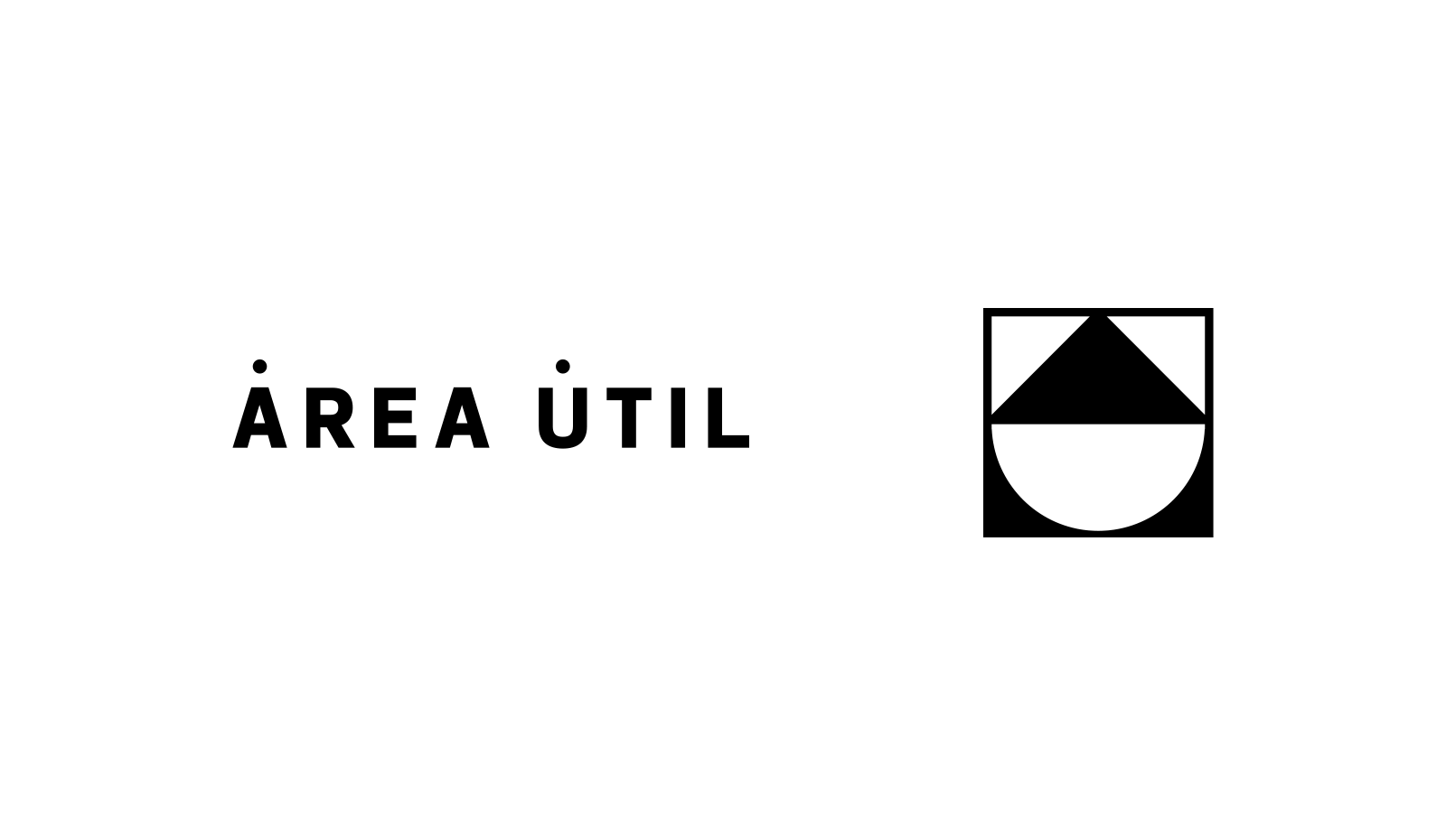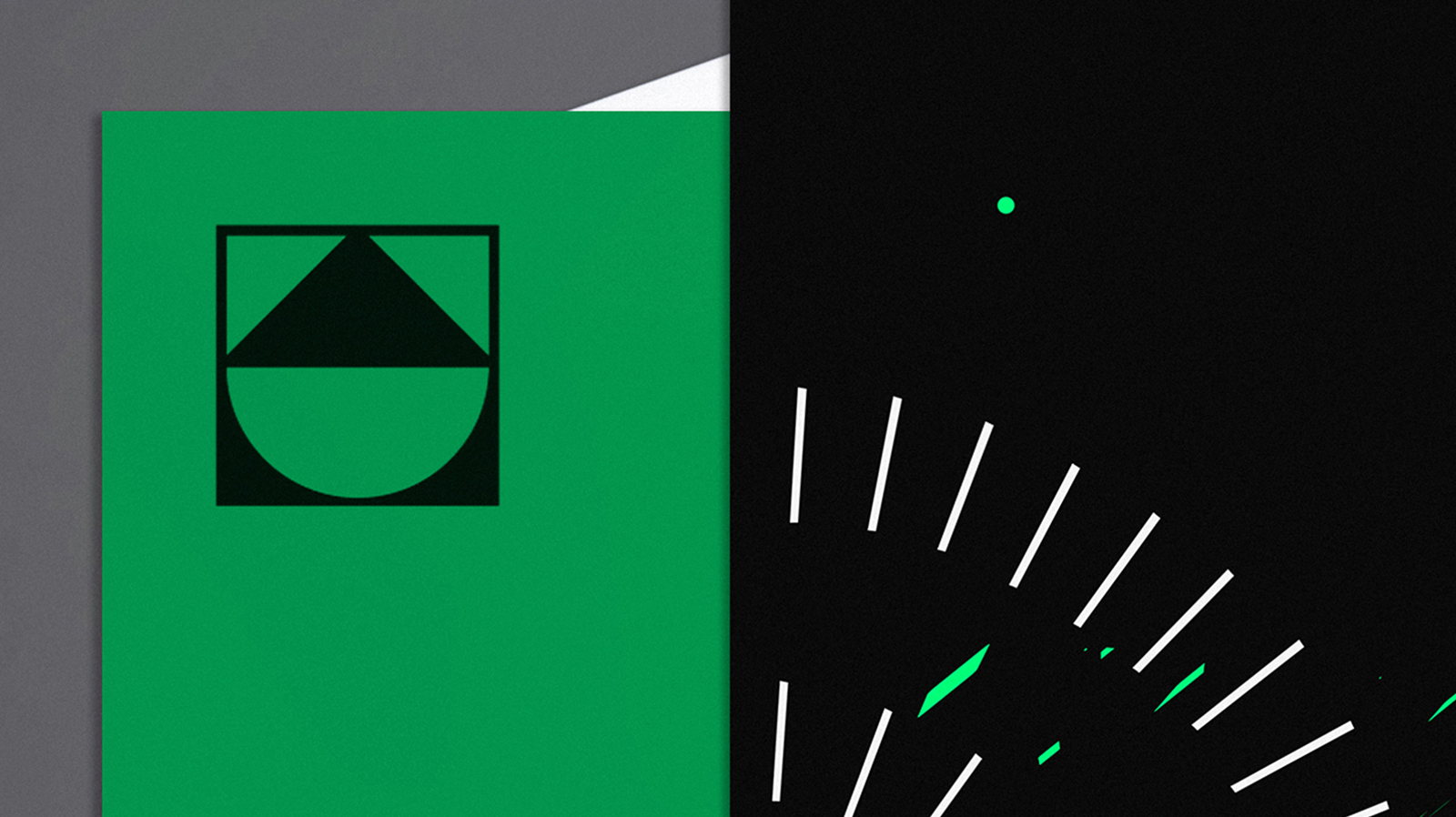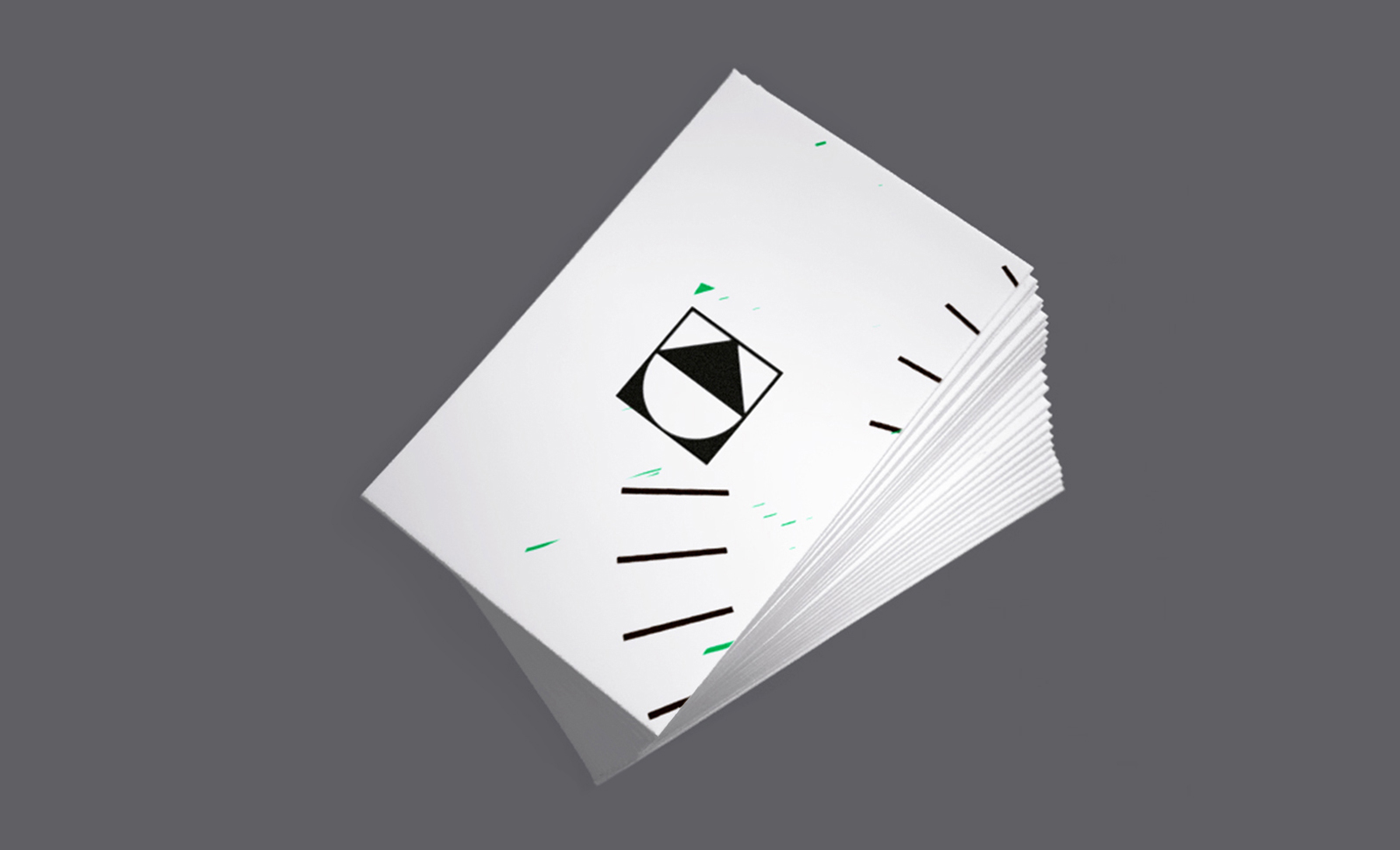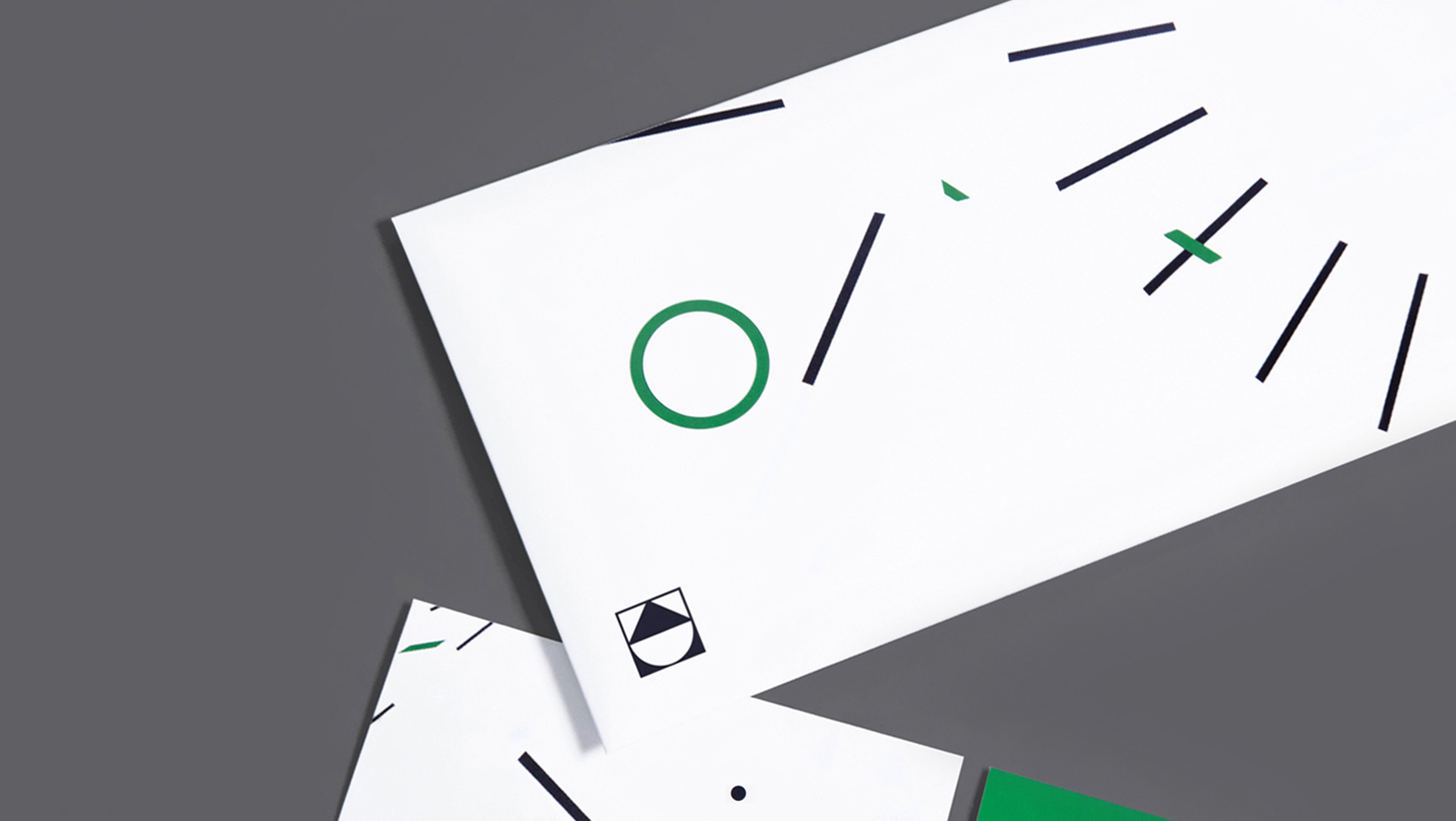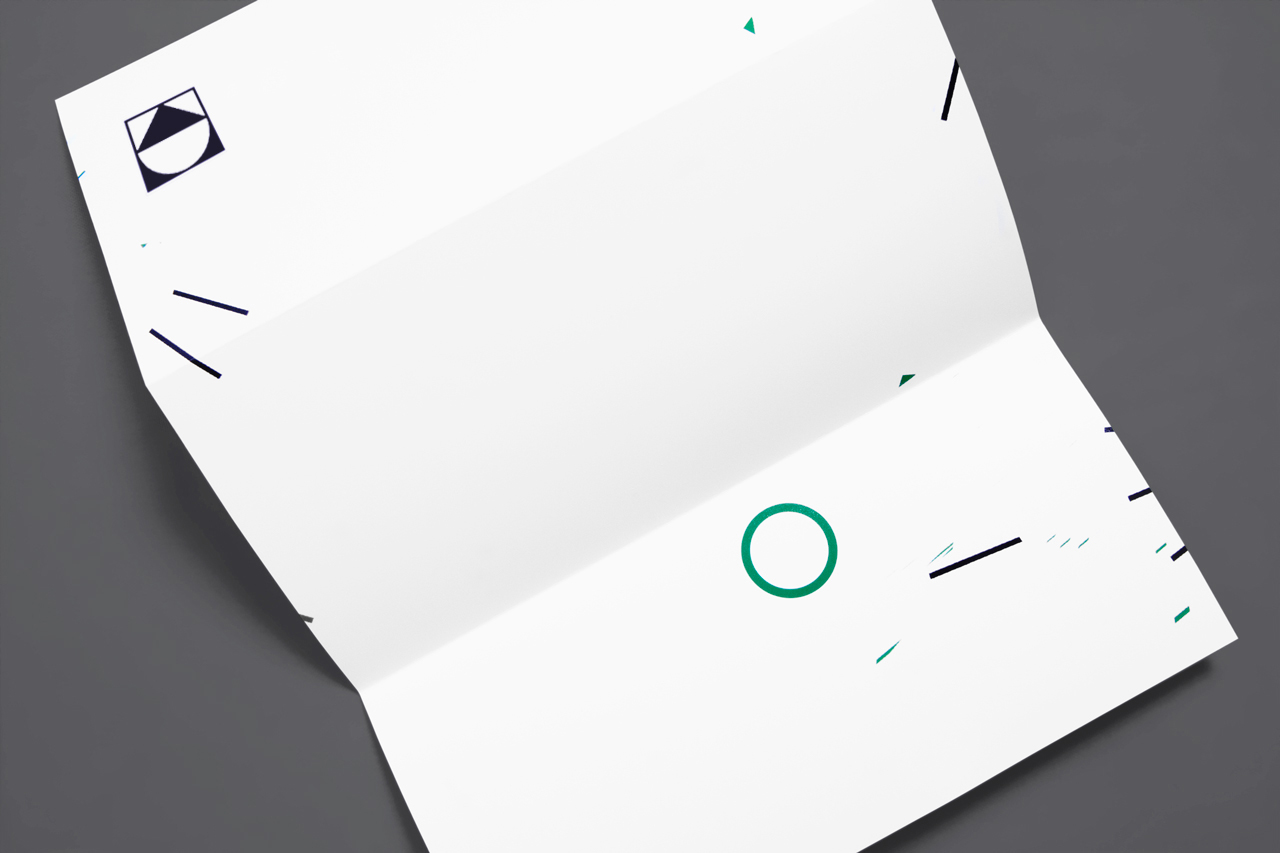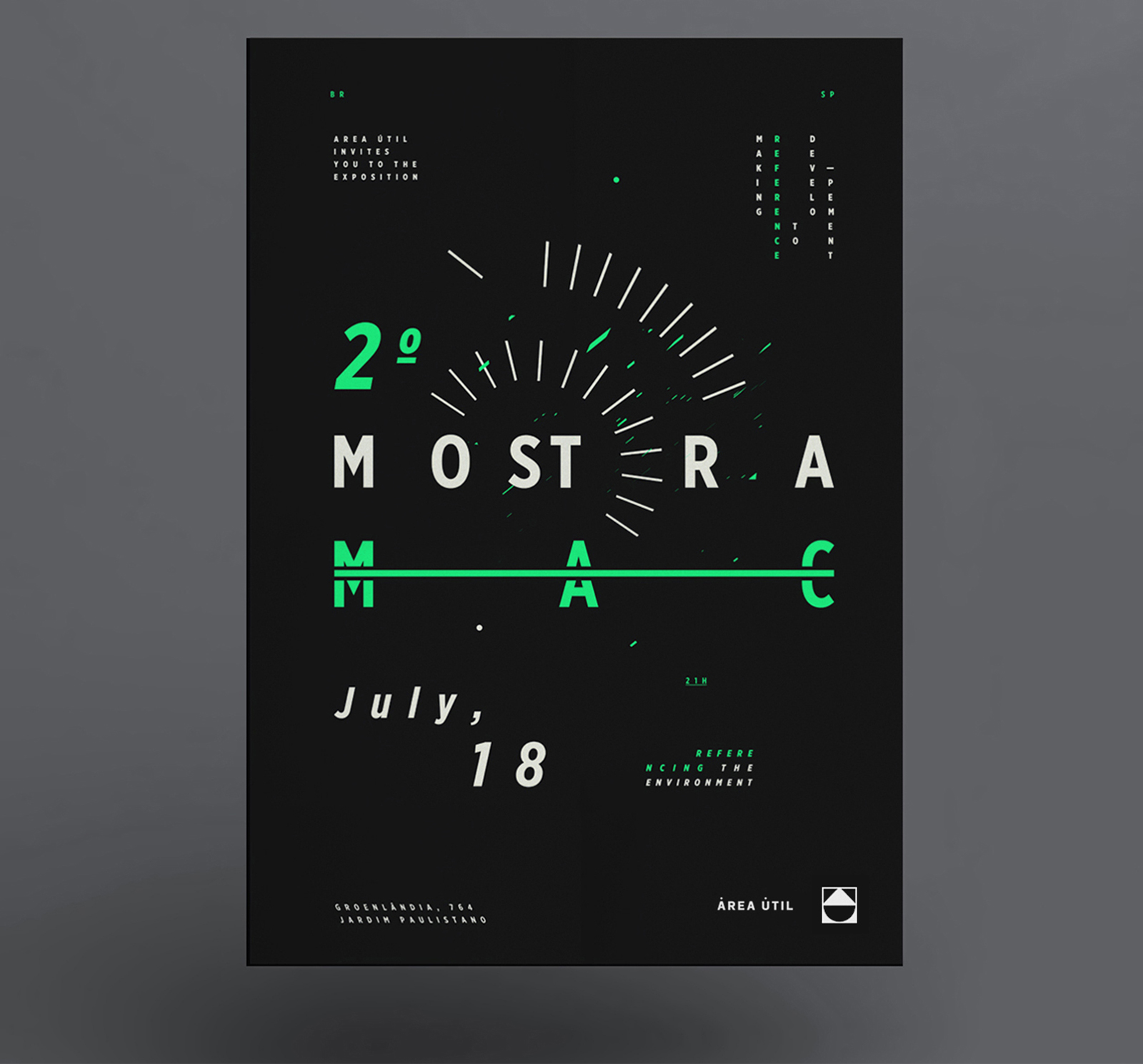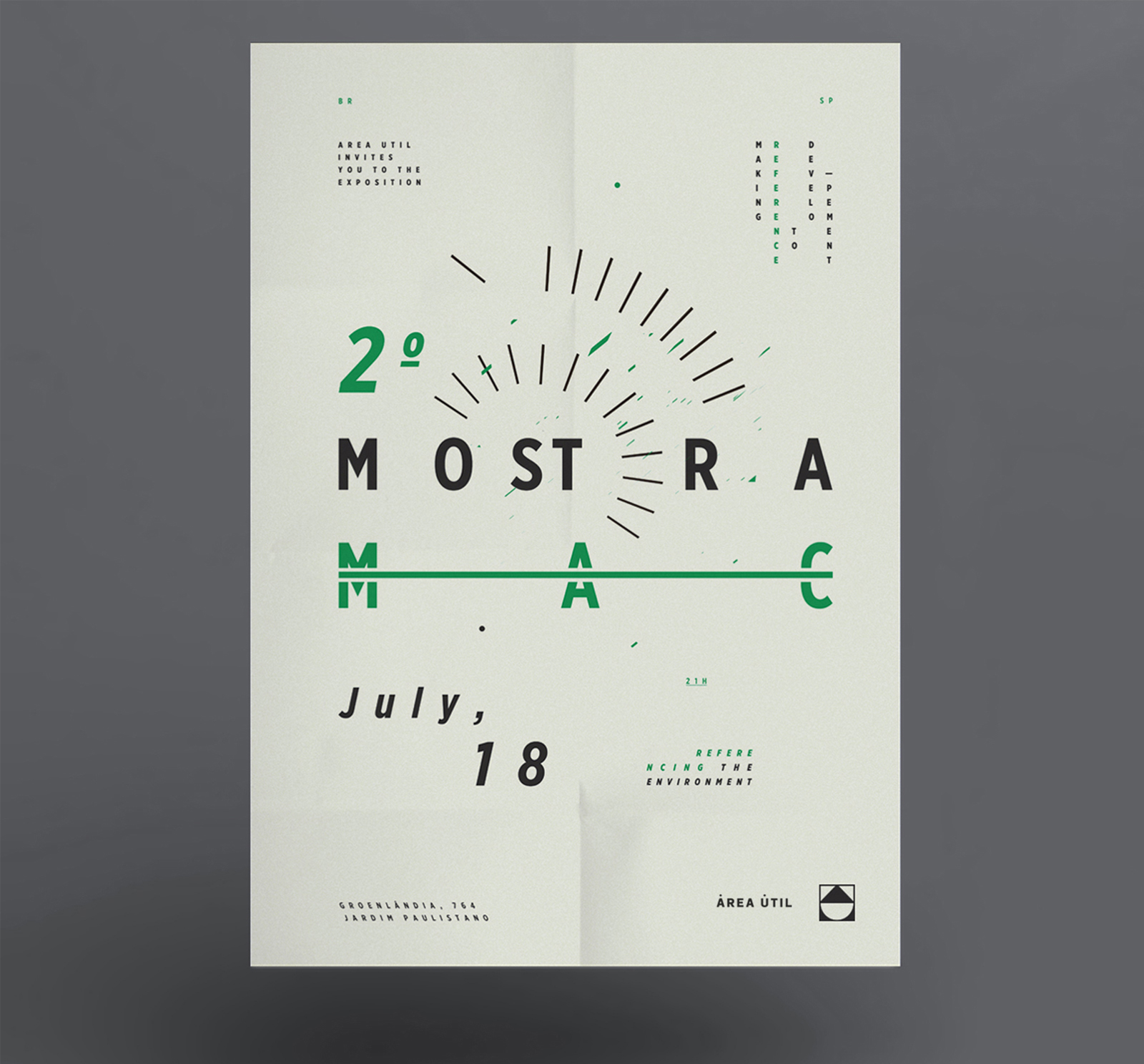 Área Útil
Área Útil is a architecture and city planning studio. All of their enterprises promote an intelligent and optimized use of space but also take into account rational use of financial and natural resources. When I created the logo, my main focus was to give more meaning to the words' initials. The two initials, which are depicted by a triangle and a half-circle, complement each other making it a rational, balanced and symmetrical composition. The visual identity gave rise to spaces where geometrical forms forms have settled in several compositions forms have settled in several compositions bringing movement and beauty.
Freelancer
Branding / Visual Identity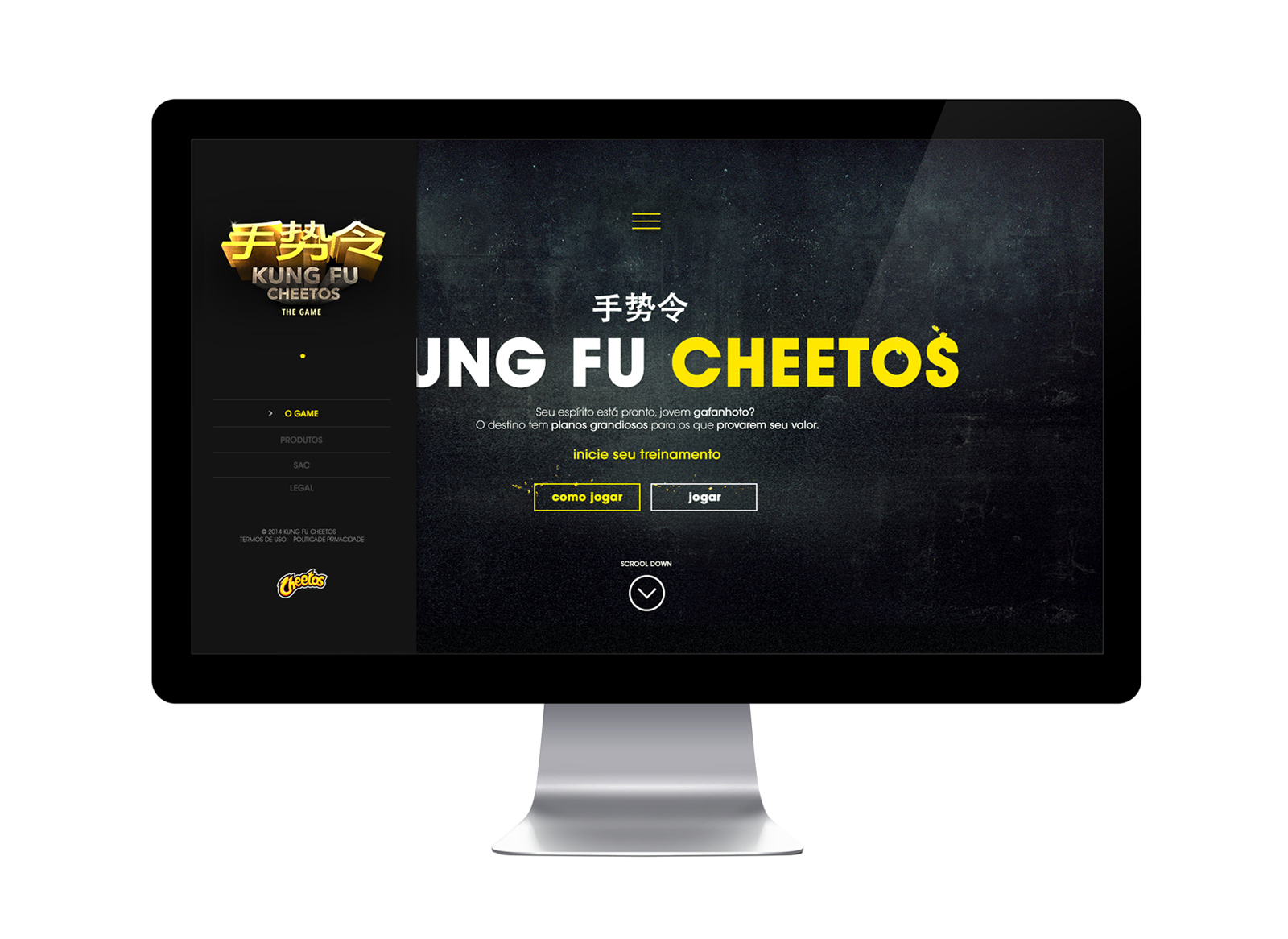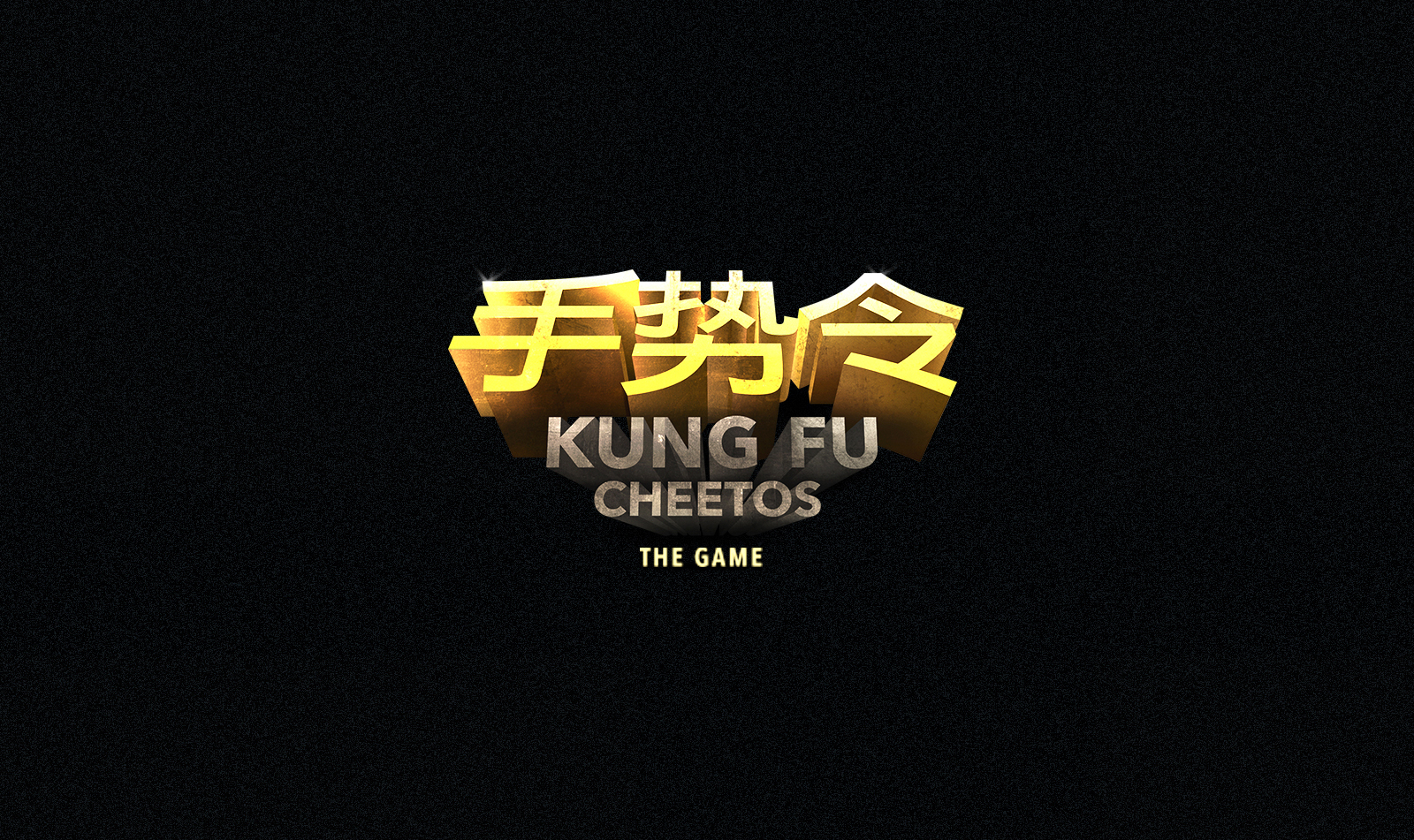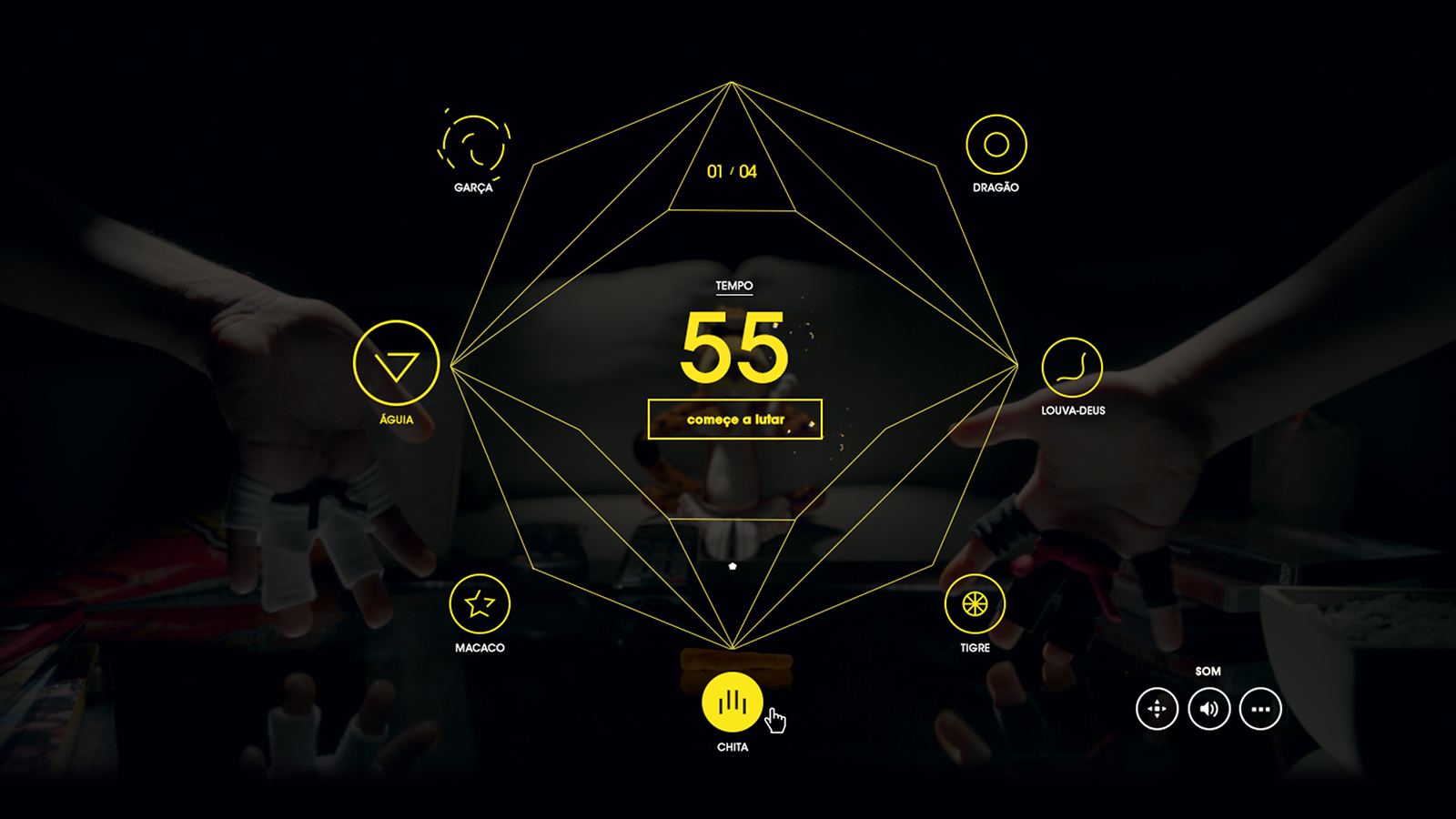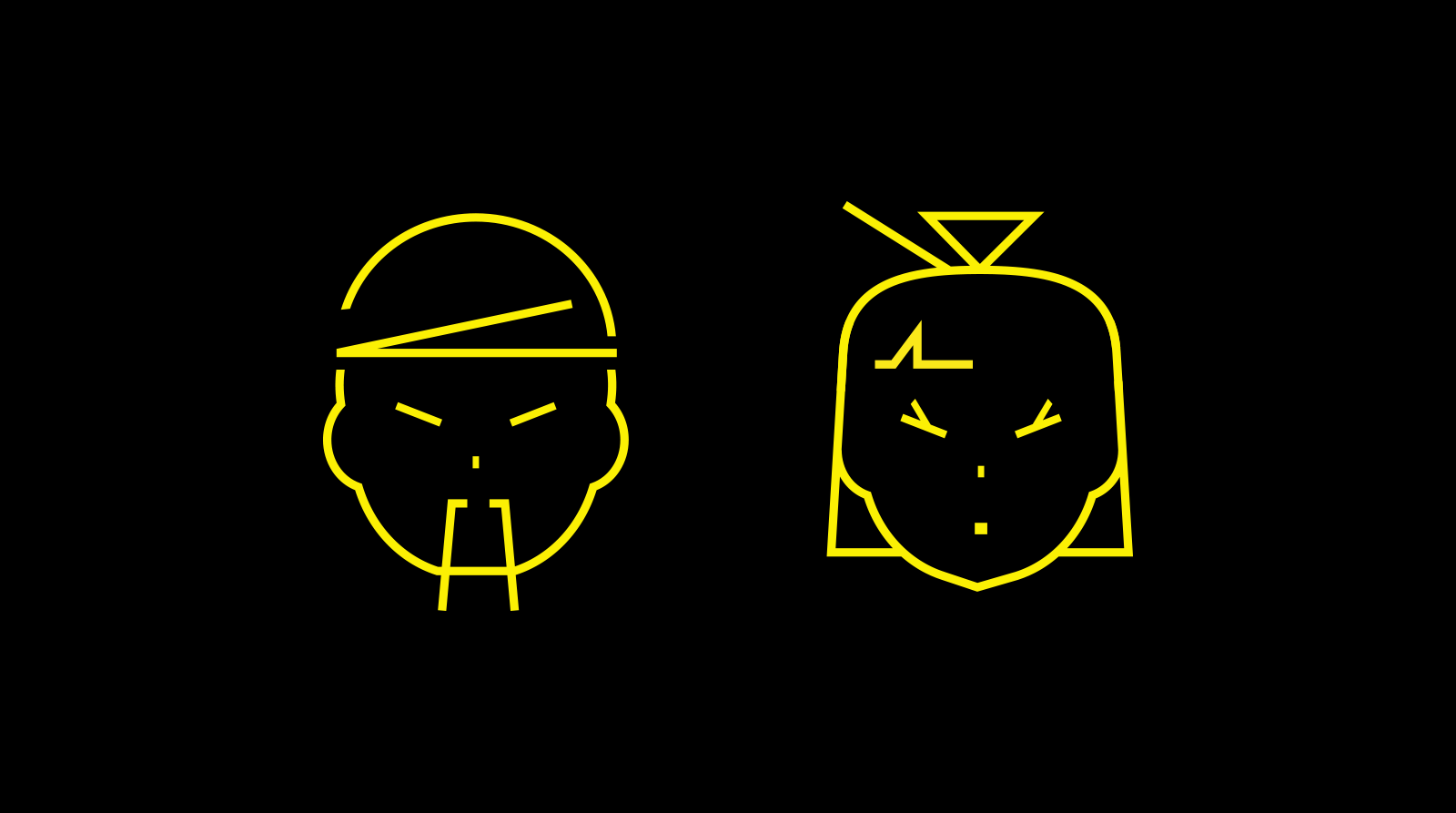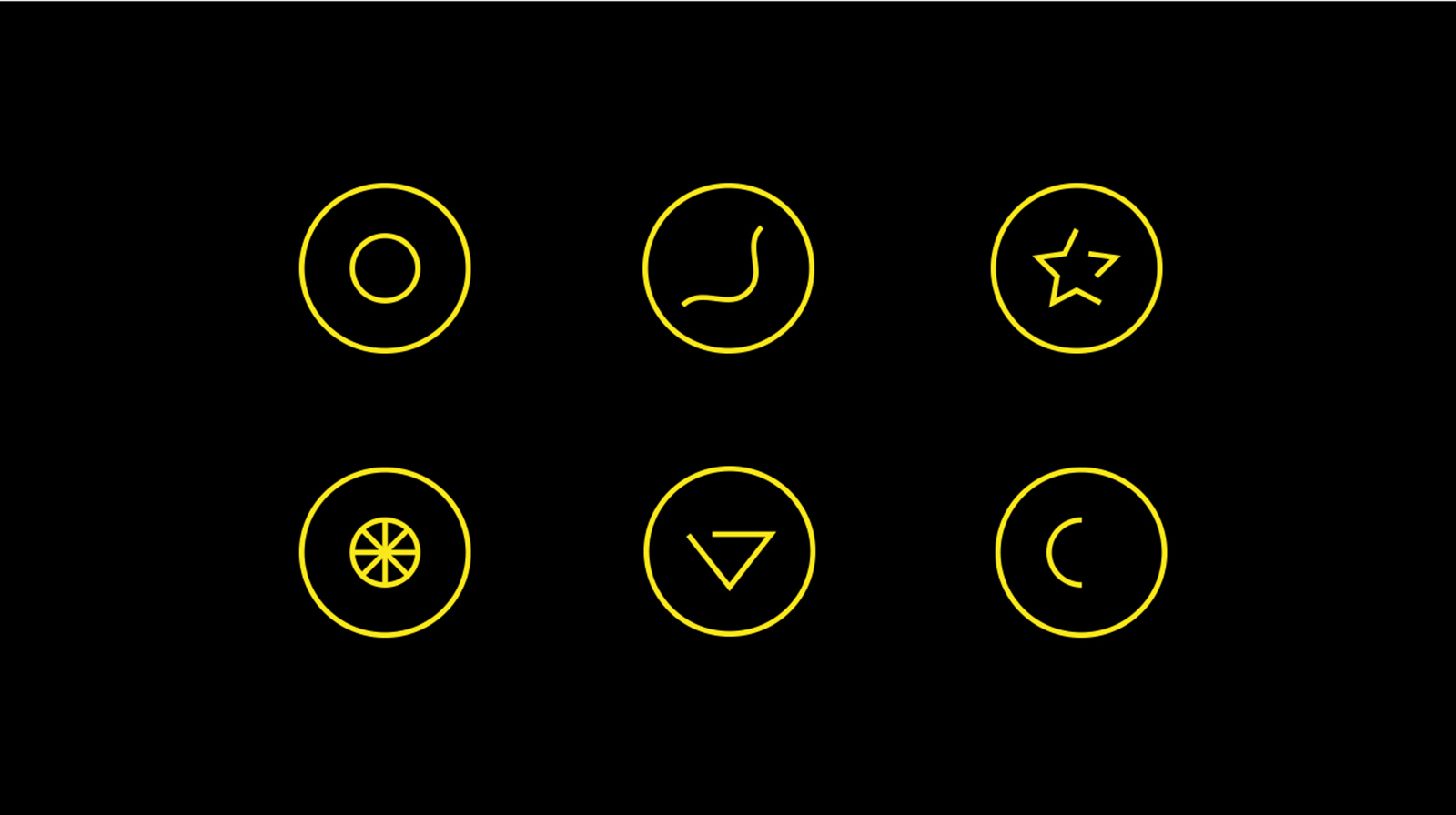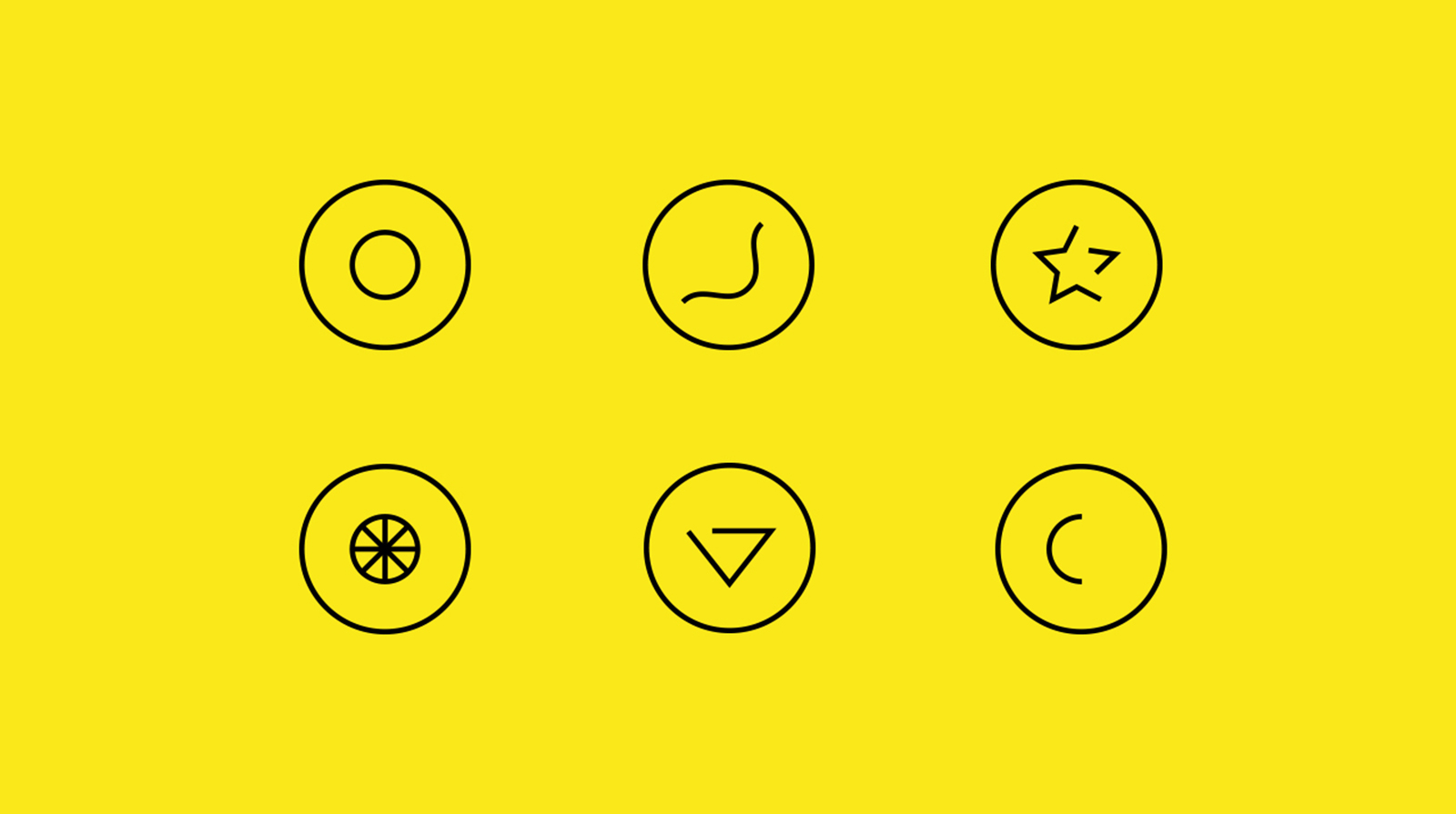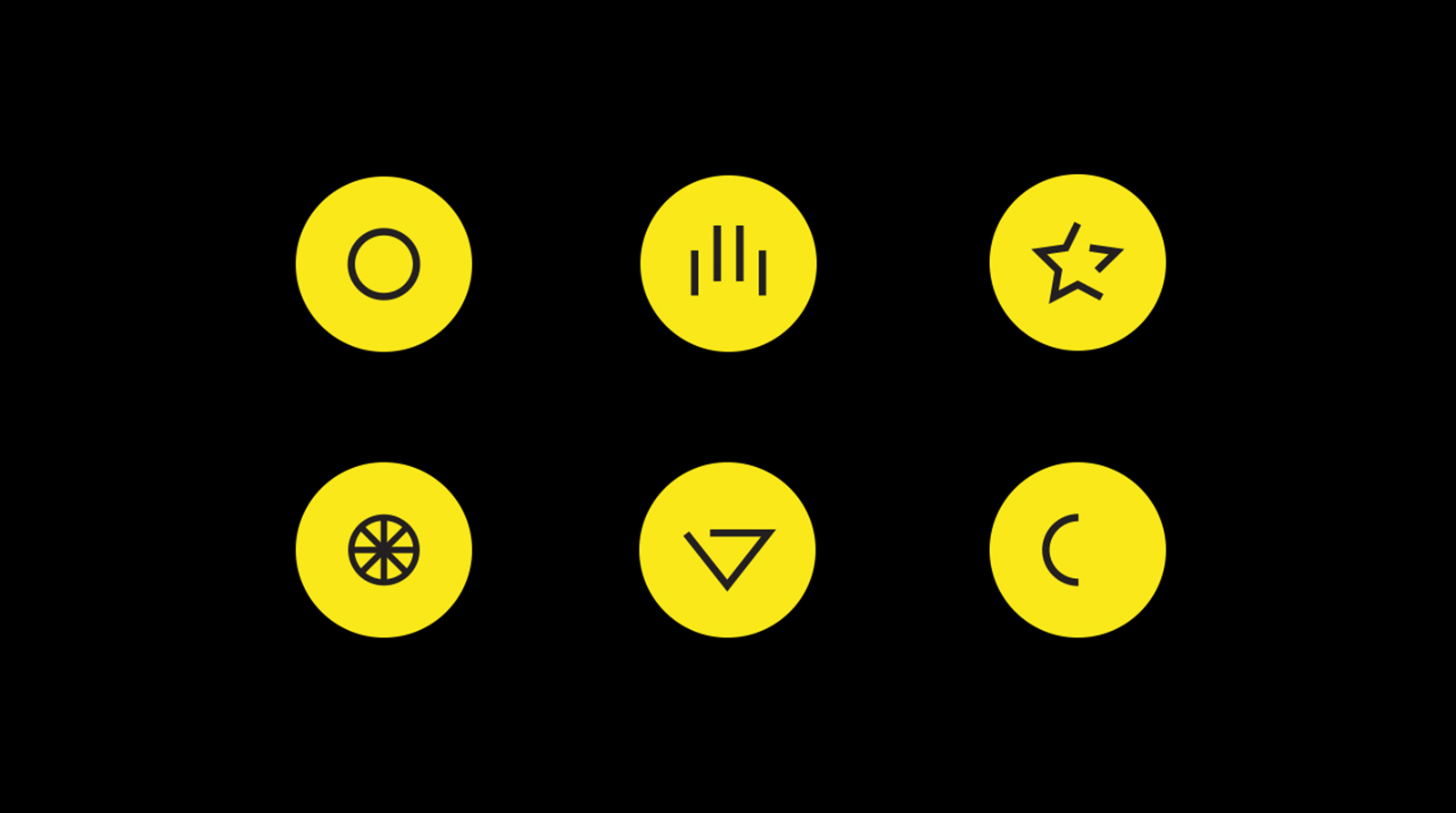 Kung Fu Cheetos
Cheetos was looking for ways to get their audience to help them choose new flavors for new products. Instead of doing a survey to get their answers, they created a game that emulates the training stages to achieve Kung Fu mastery. As the player gains experience, a voting process is unblocked, turning this experience into a fun decision-making process. I was responsible for creating the new game's logo, designing the navigation icons of the game's interface and also the icons for each kick/punch used in the fight.
Cubocc
Logo / Iconography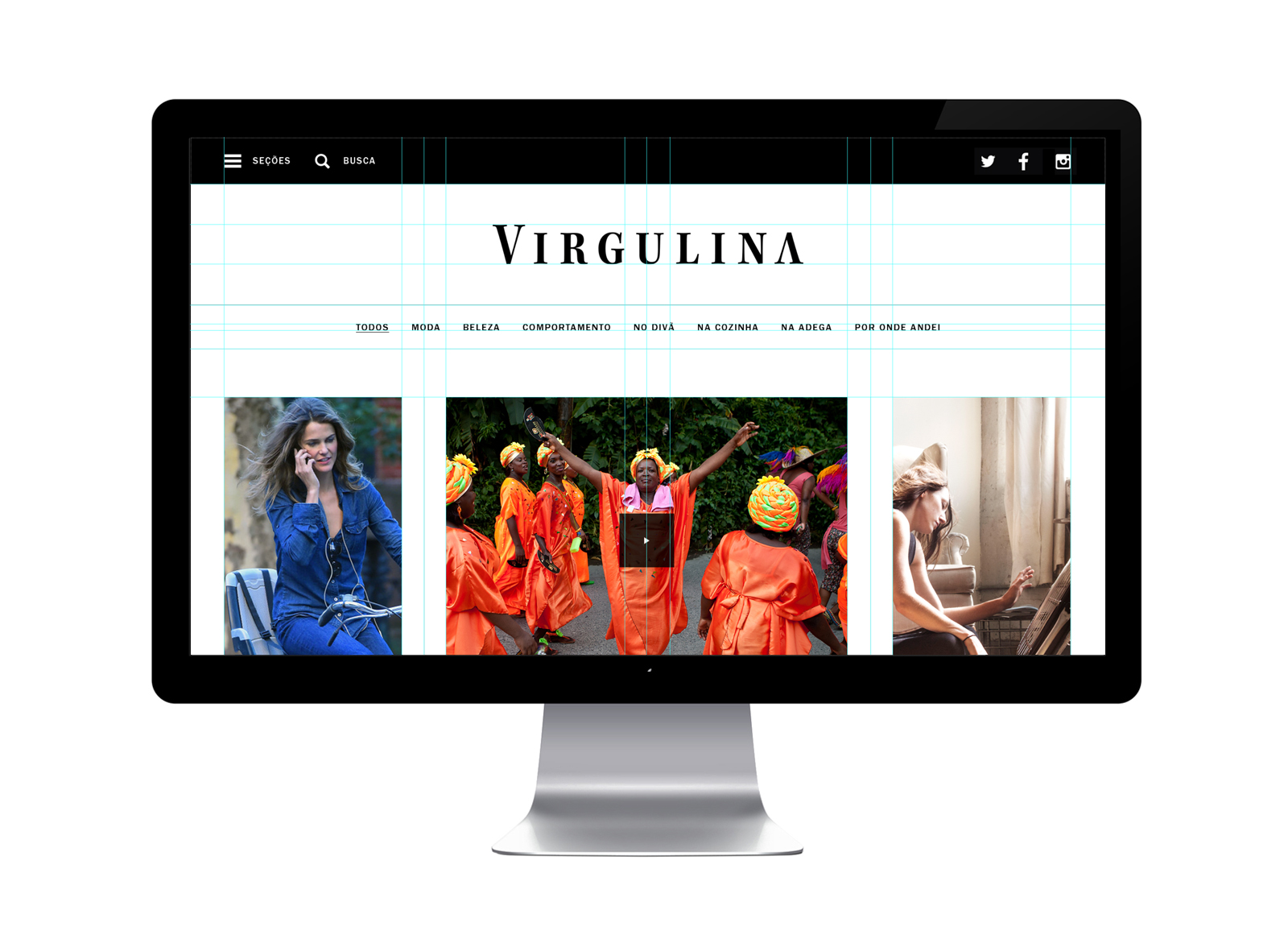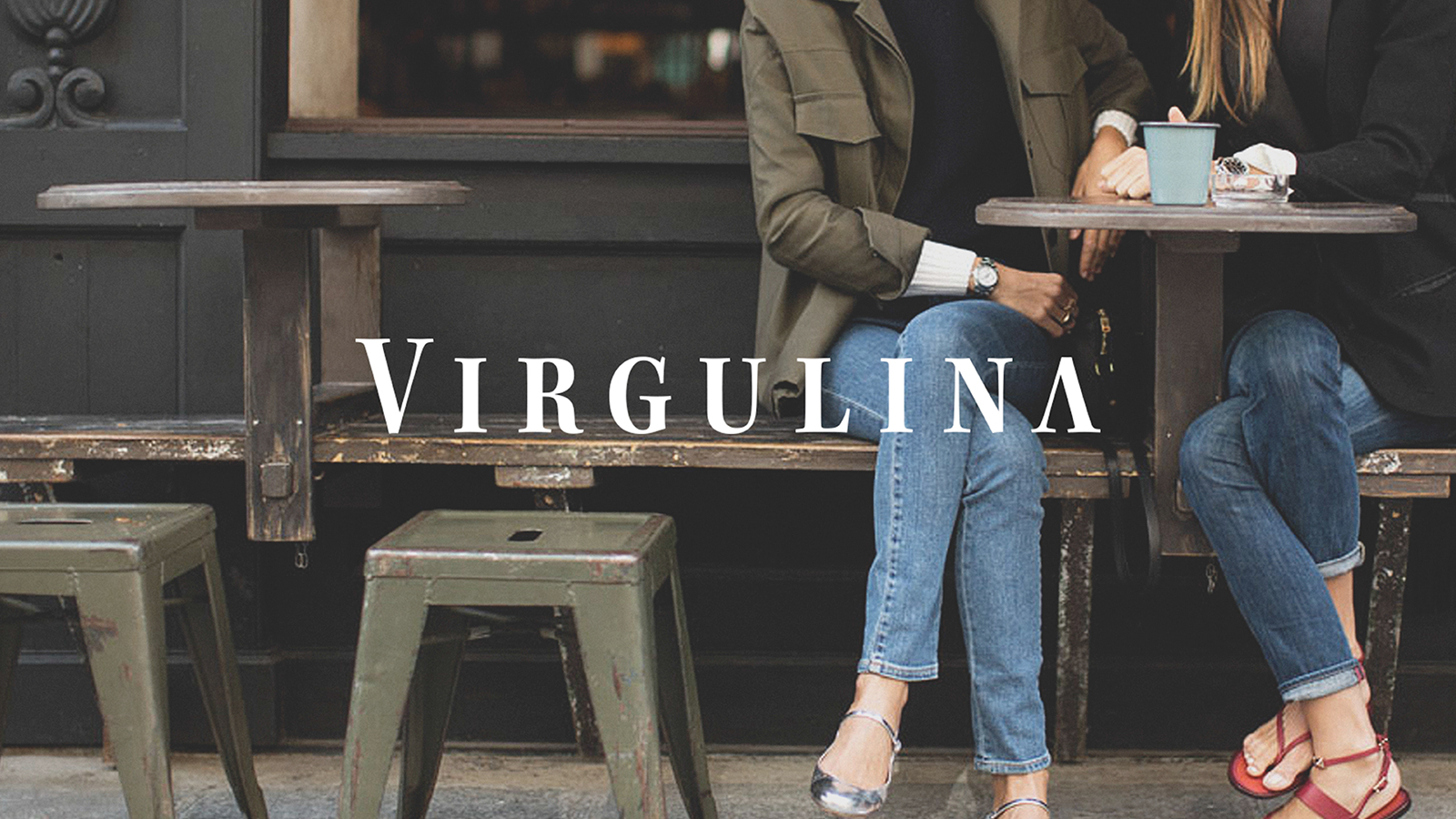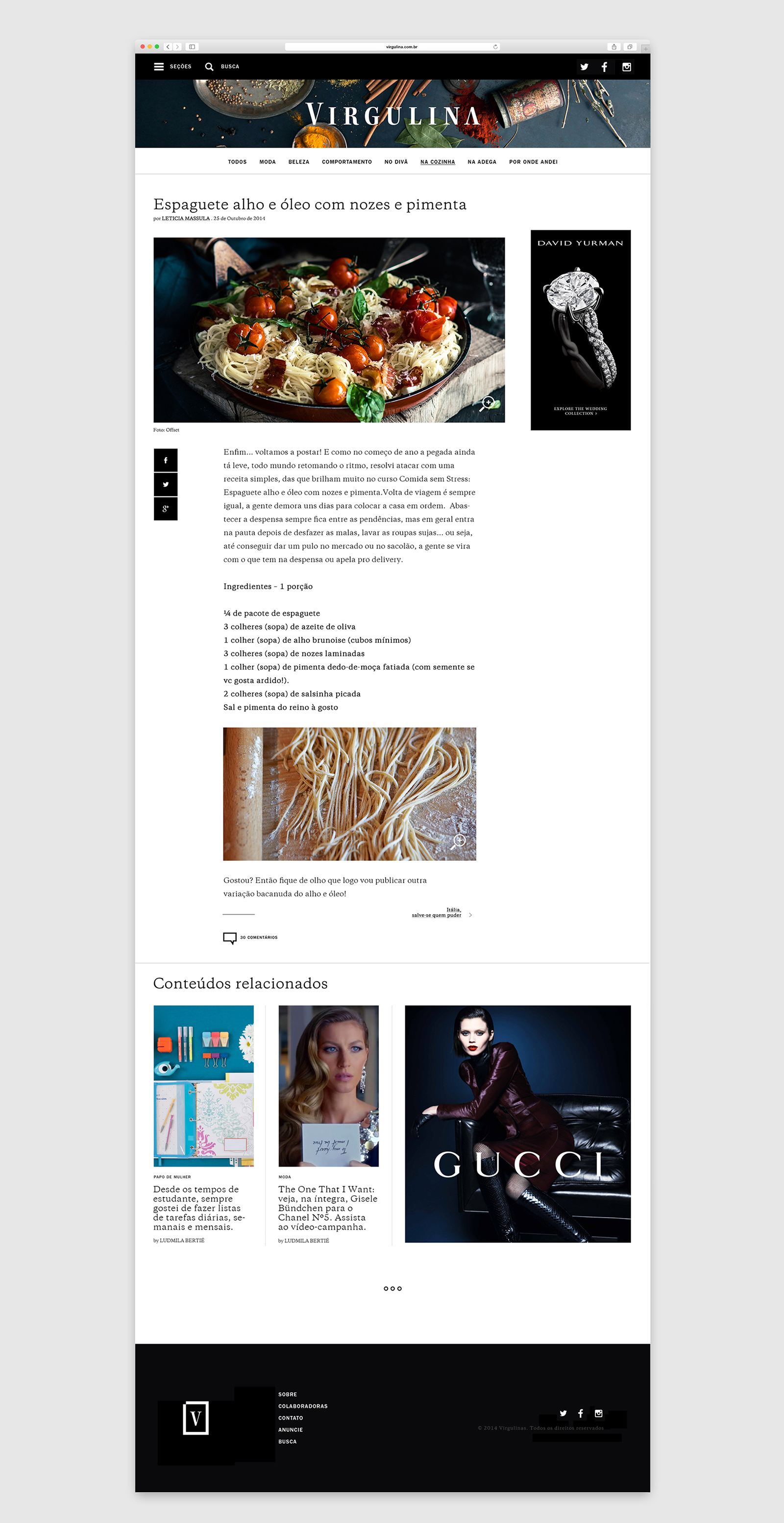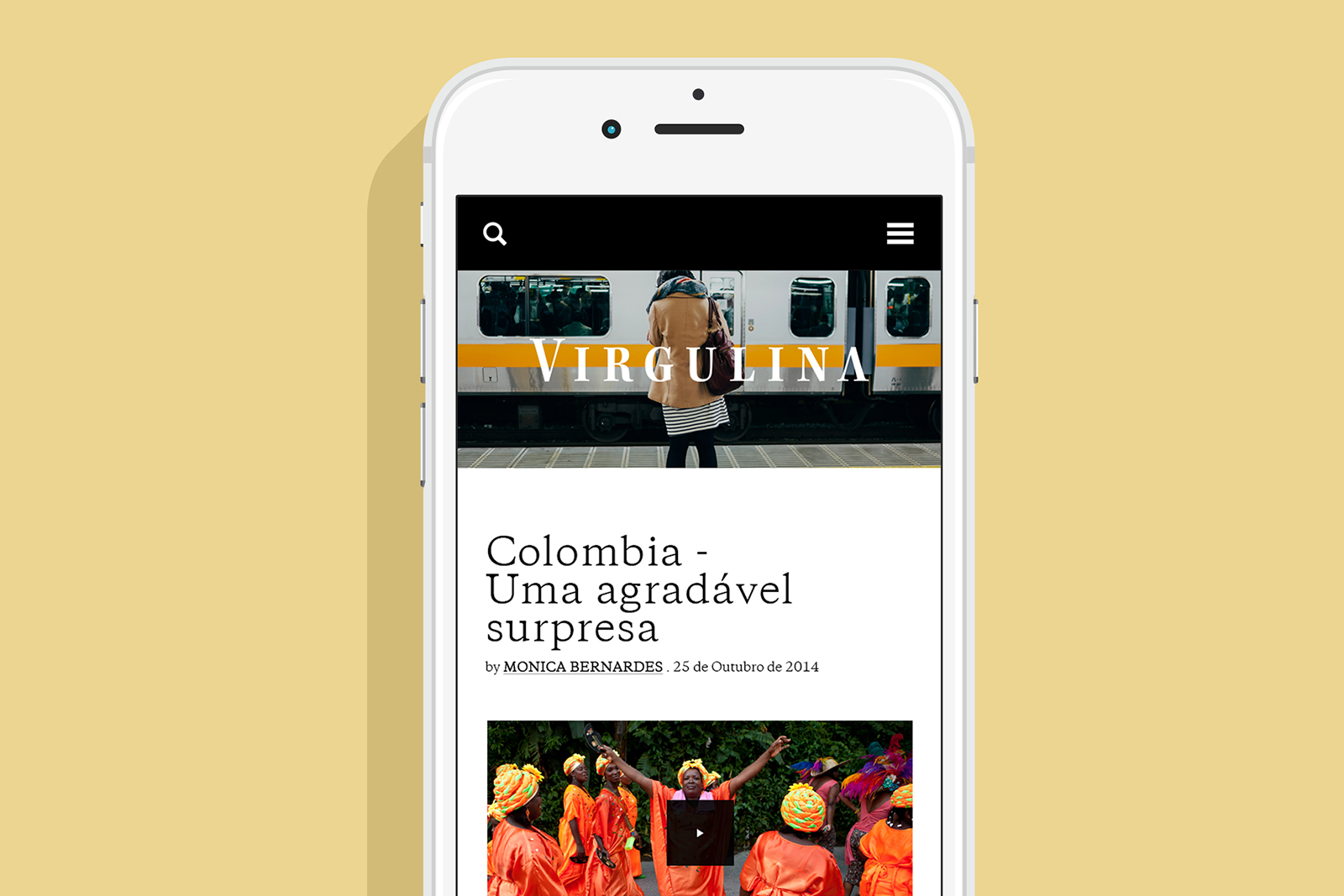 Virgulina
Virgulina is a blog about beauty, fashion and behavior for women in their 40's and older. It was created by Monica and Ludmila, two Brazilian journalists and friends who live in Rio de Janeiro and Bahia, respectively. The blog started as an unpretentious space to share ideas, experiences, inspirational references, beauty and fashion tips, travel and everything else with a zest of humor. My job was to create the logo and the visual identity. By having clear and consistent guidelines, we were able to integrate all media through the visual language and arrange an inspiring repertoire to design the website and future contents.
Freelancer
Branding / Visual identity / UX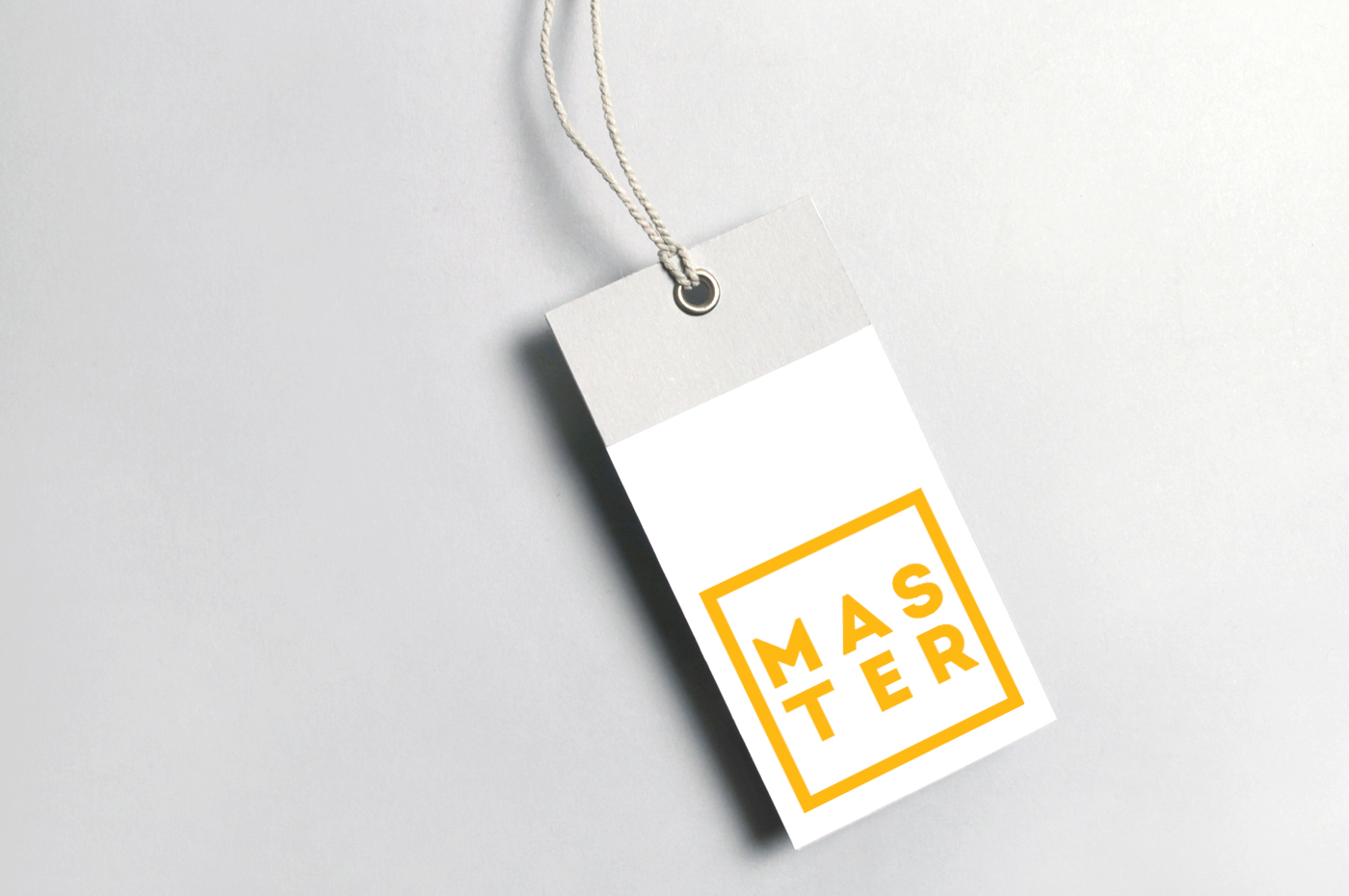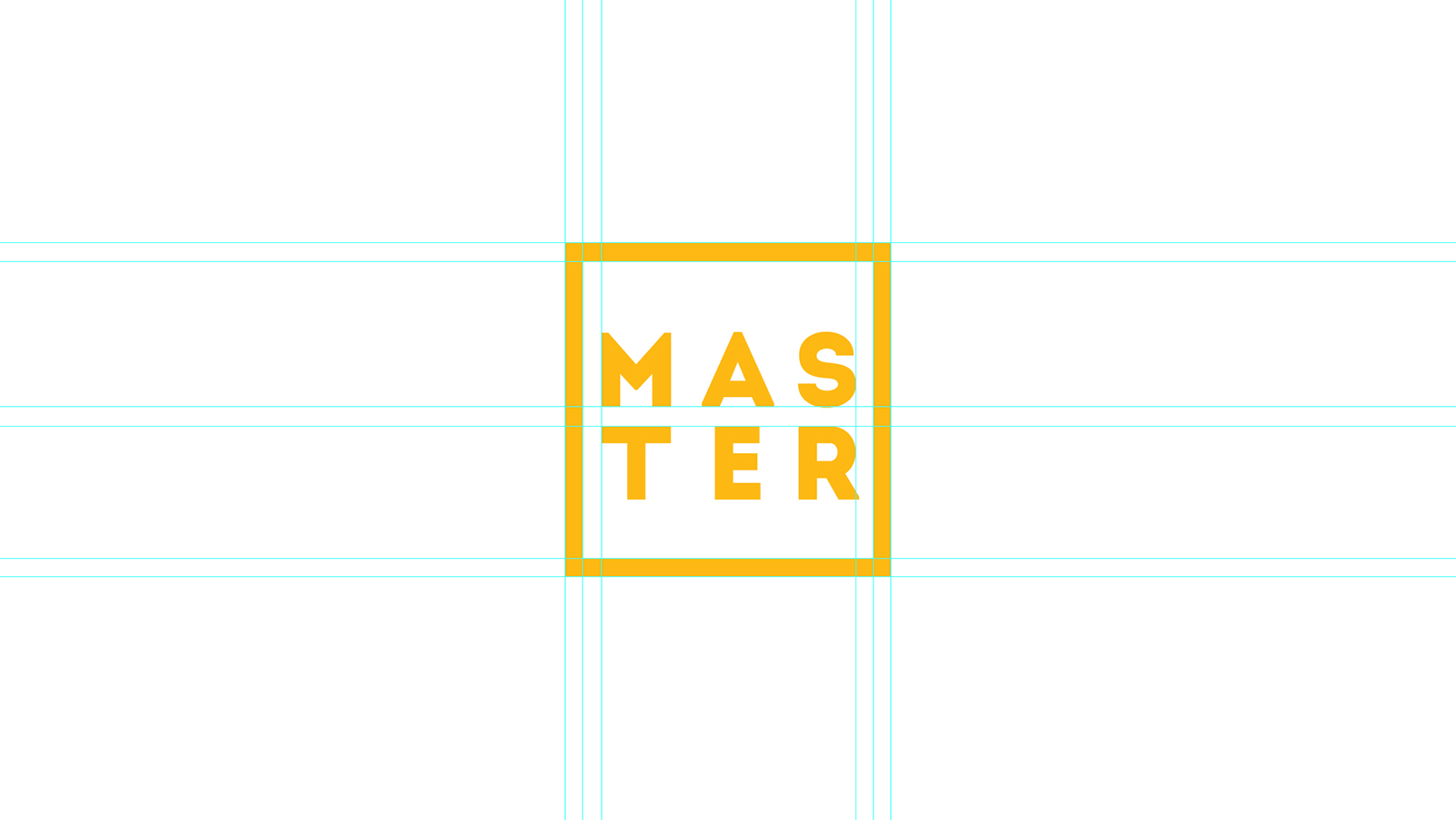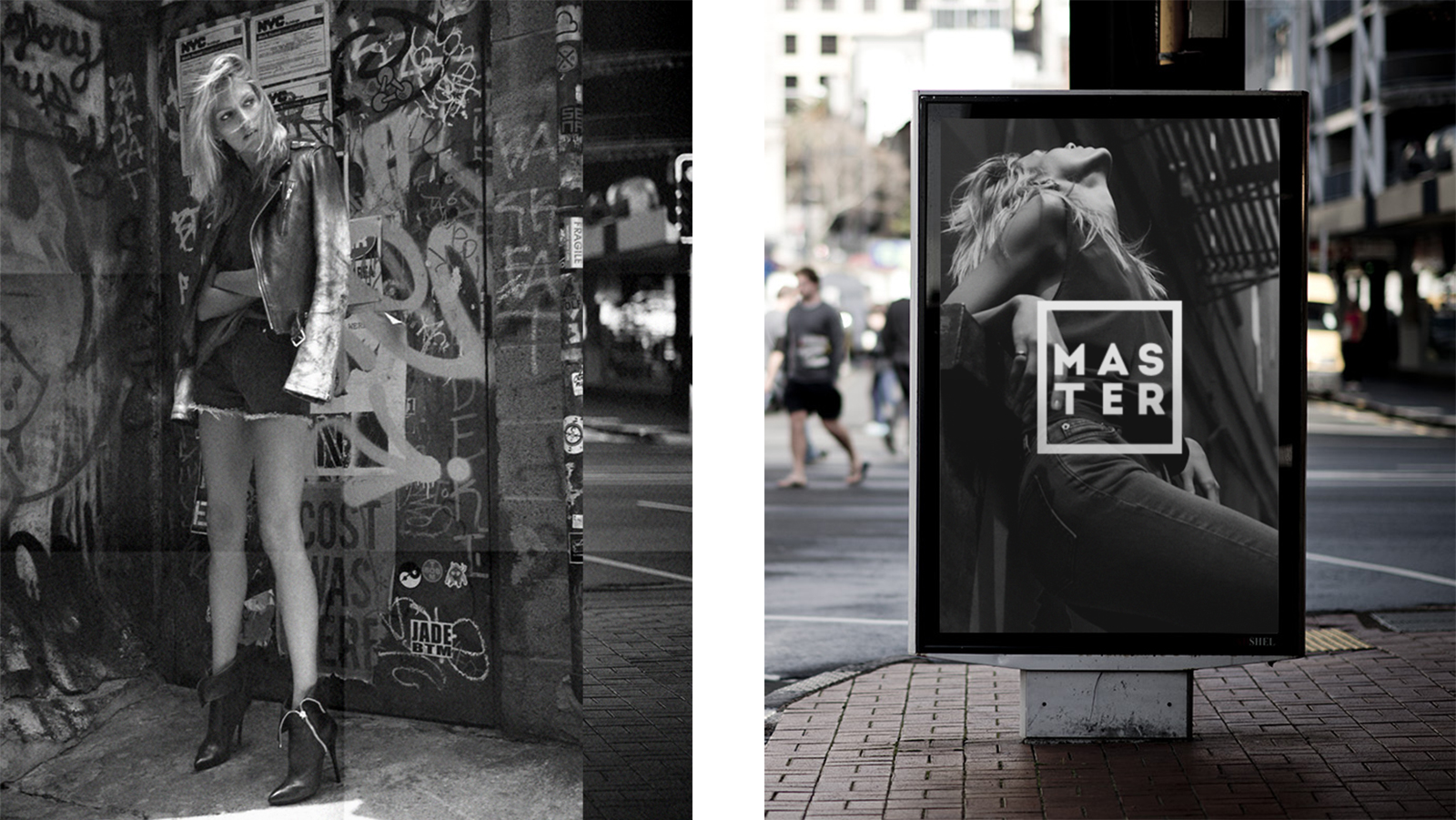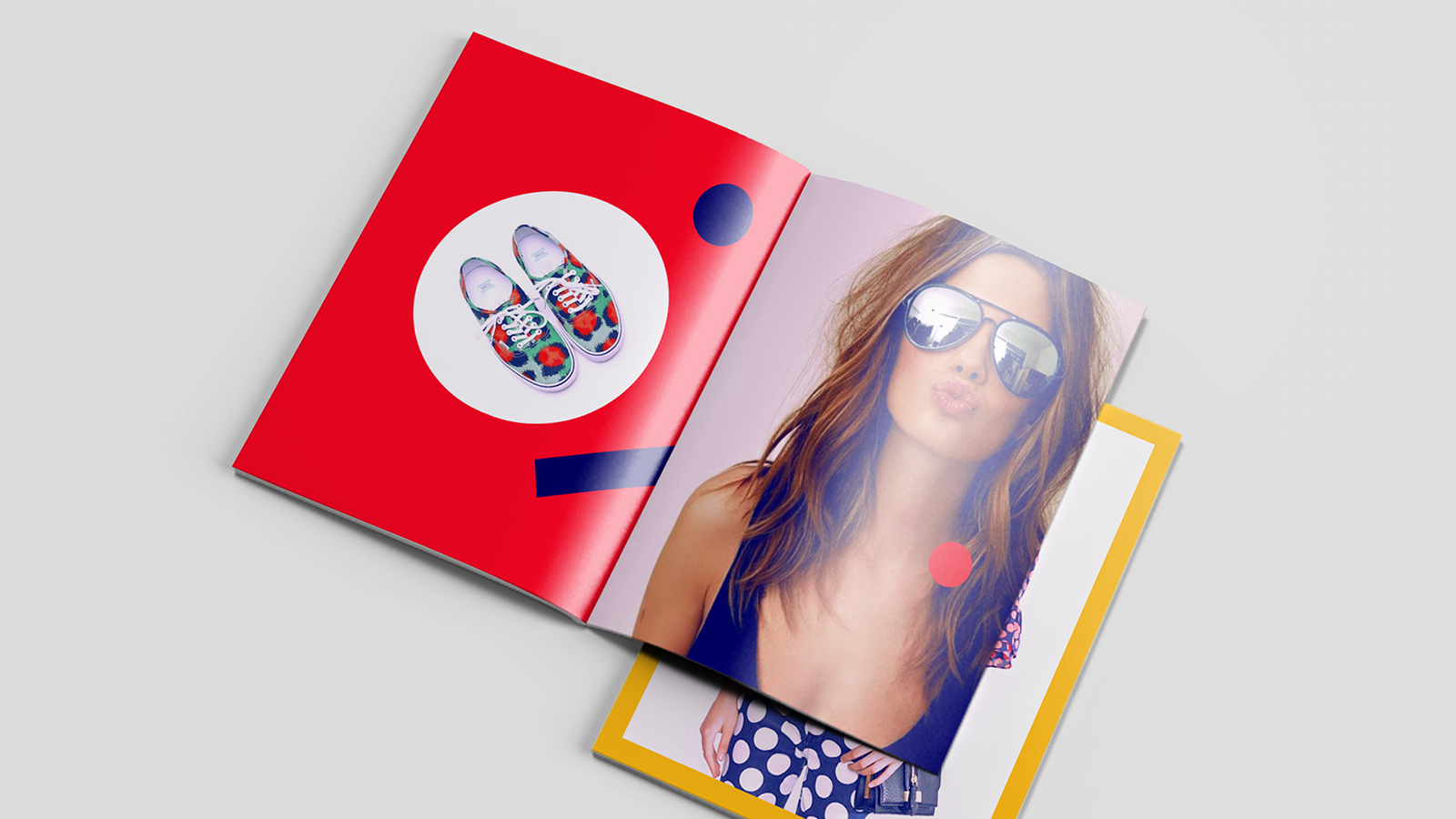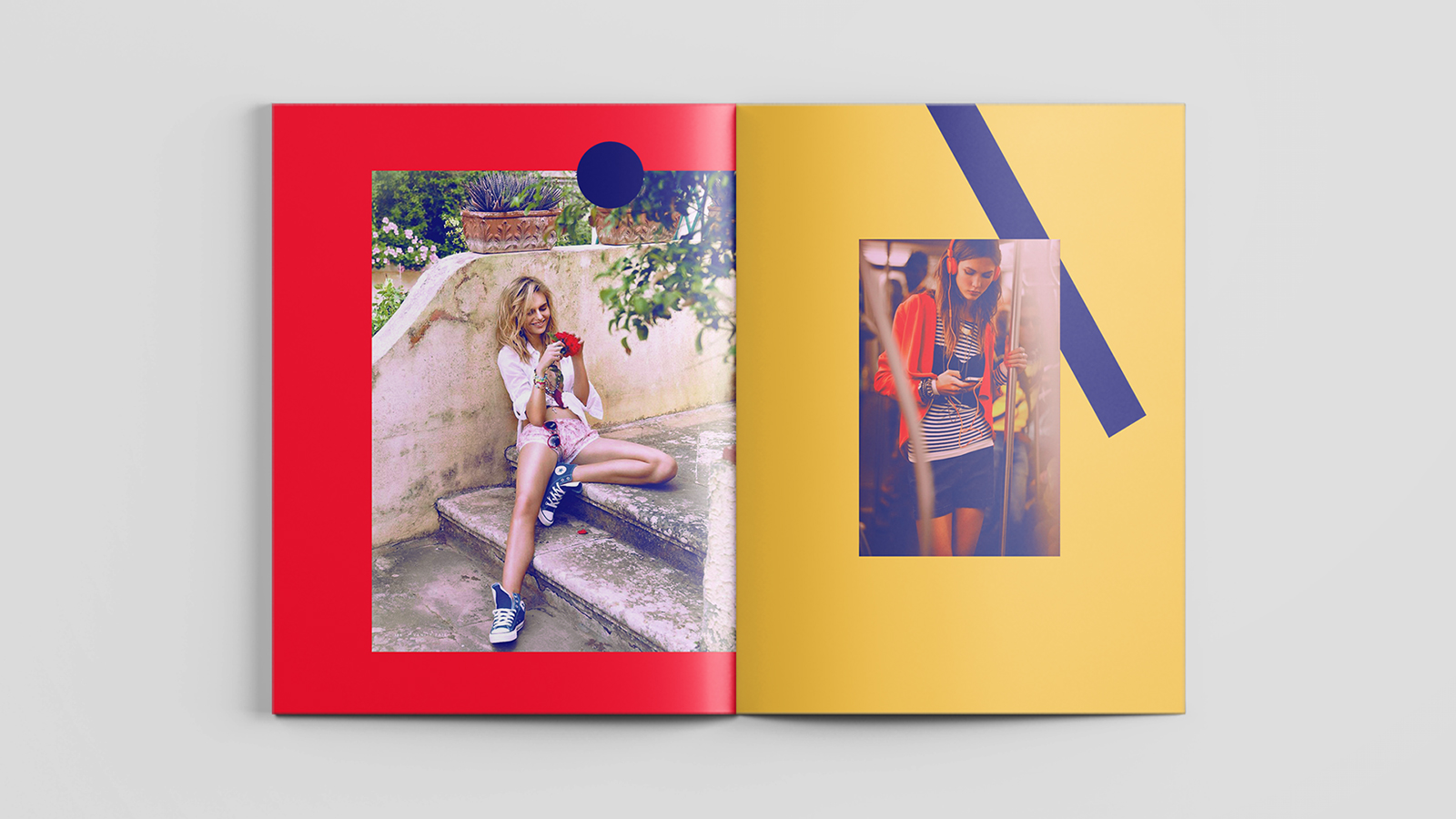 Master
Master is a chain of department retail stores that sells clothing, shoes and accessories at a fair price for women. The new logo and colors brought a refreshed look and strengthened the brand, relating more closely to customers.
Objectiva
Rebranding / Visual Identity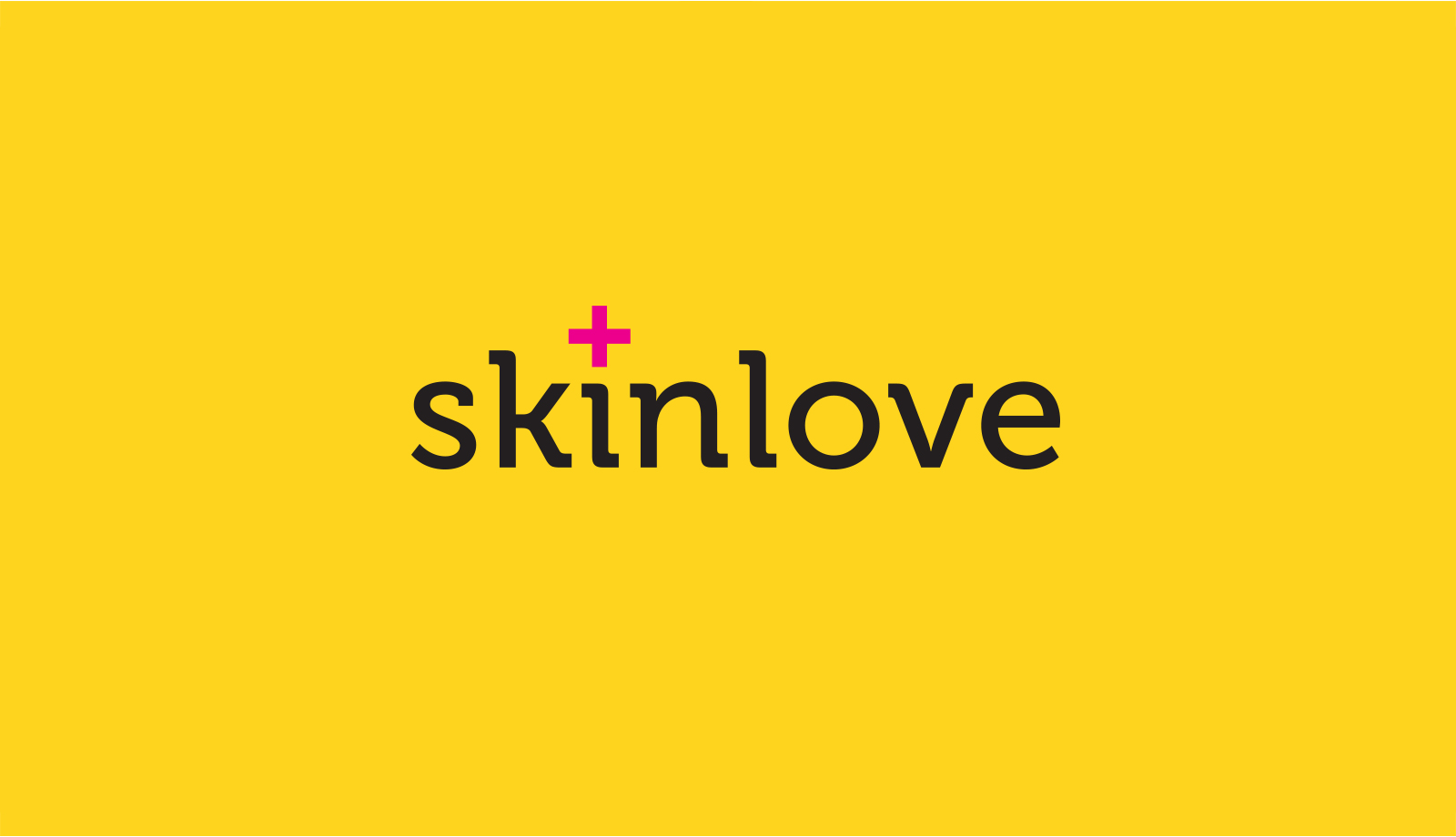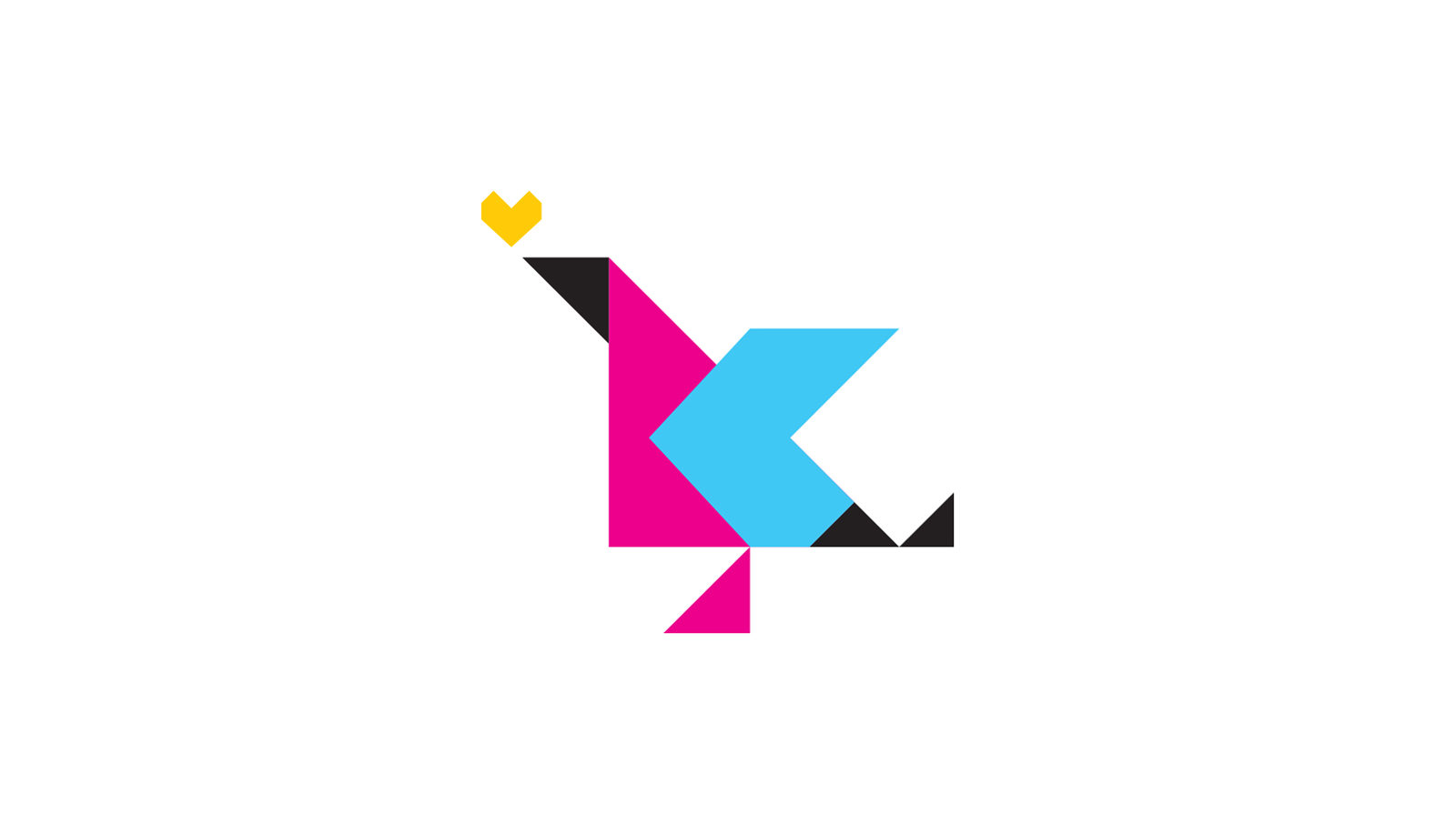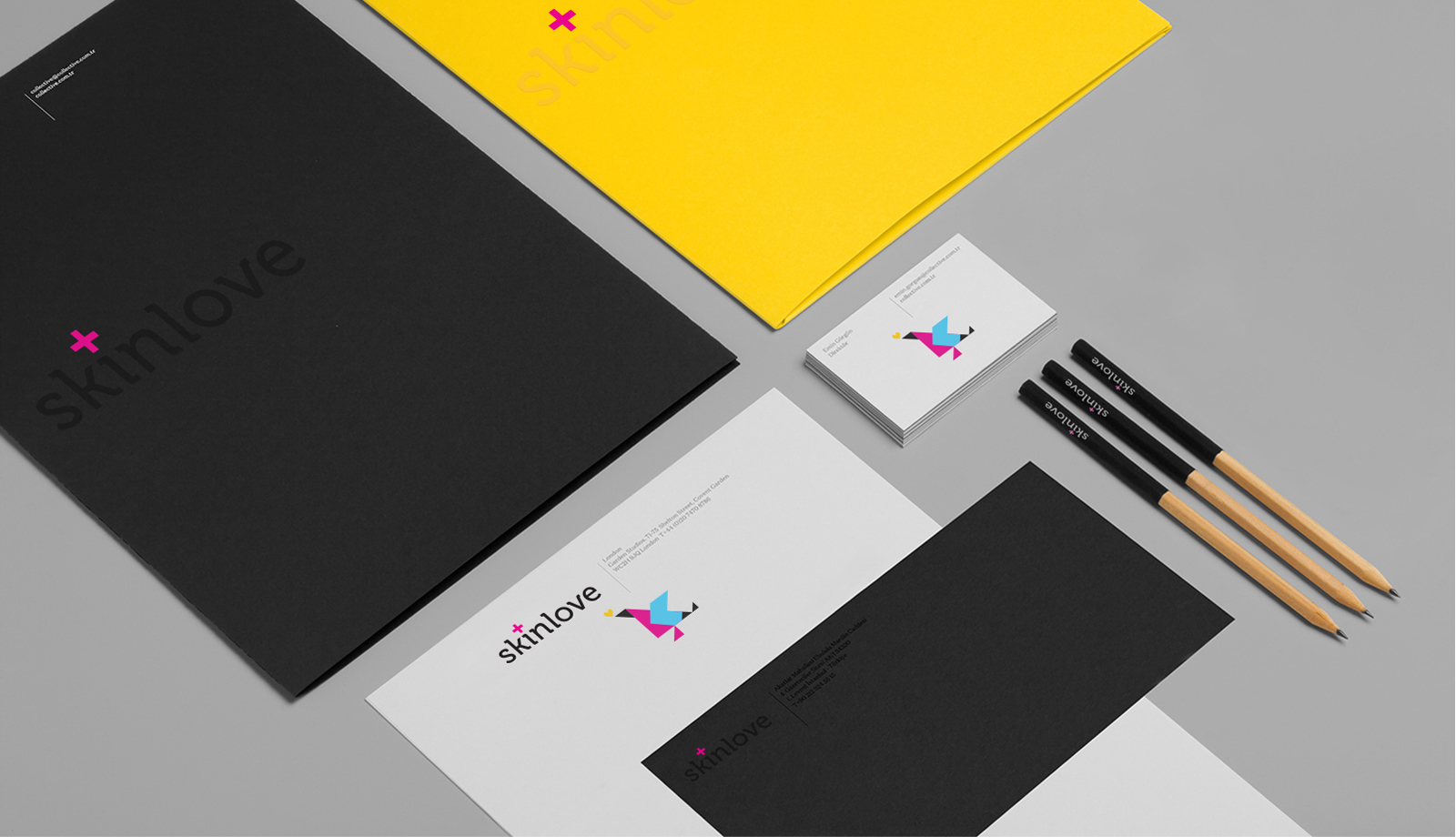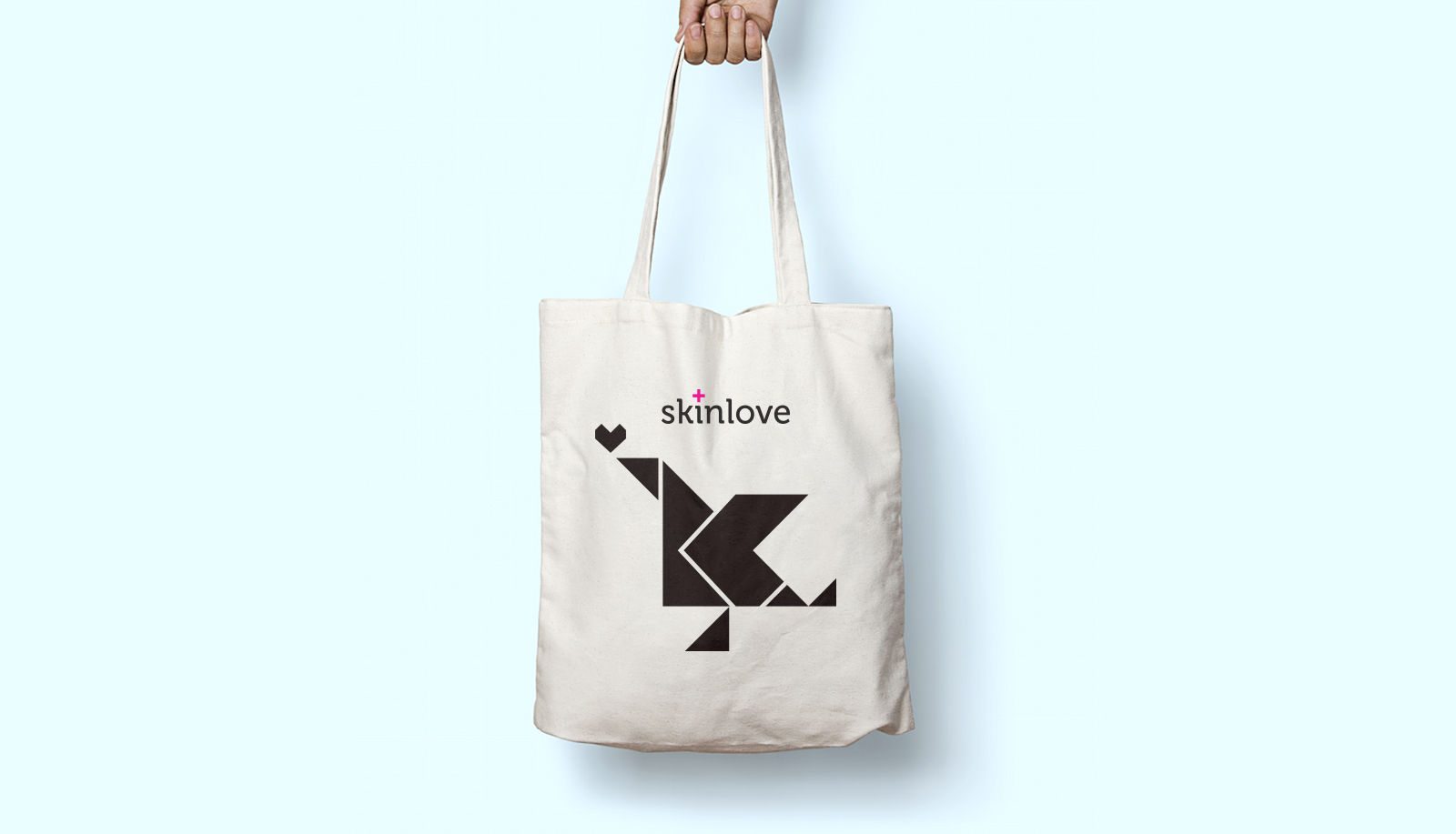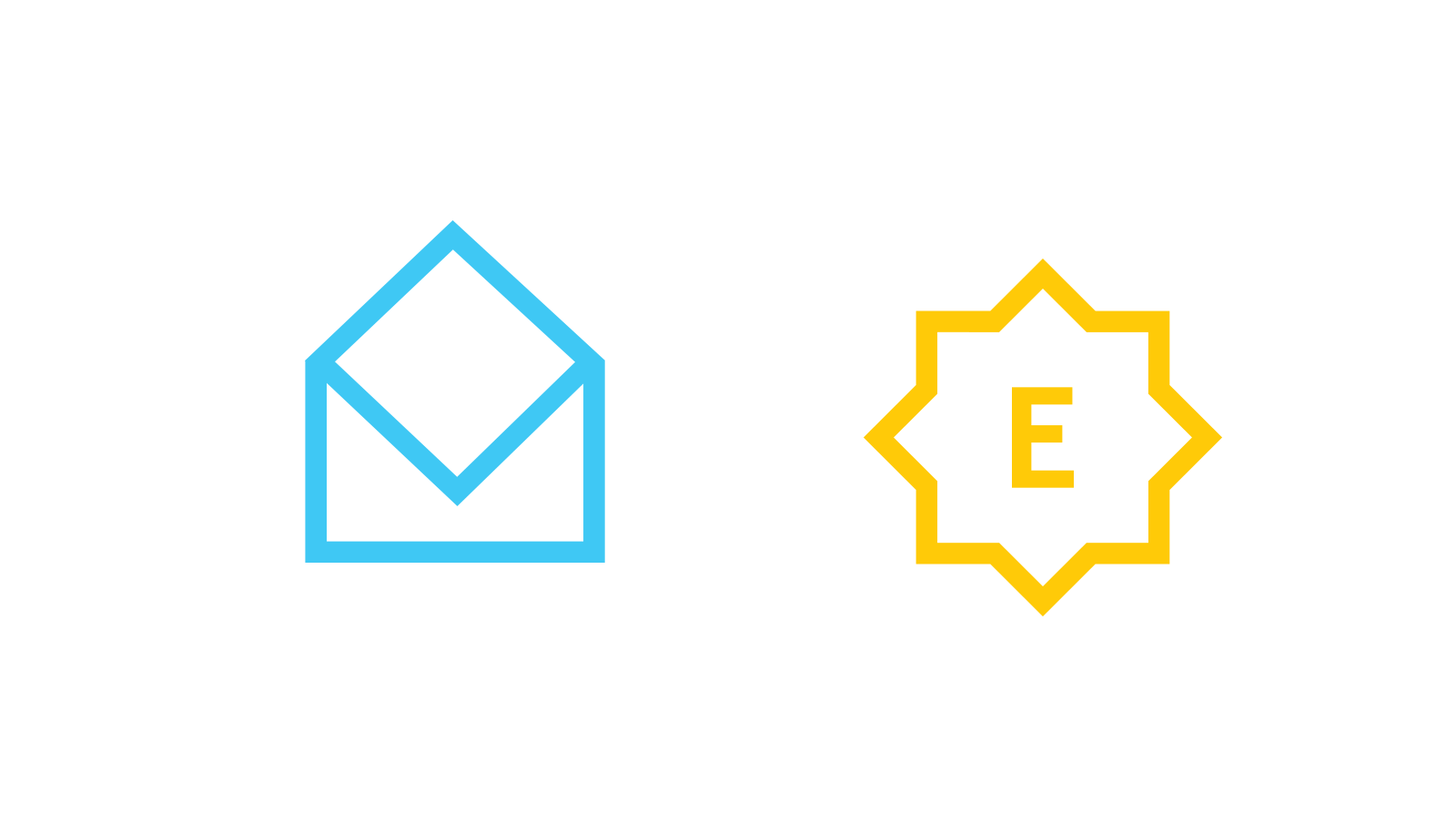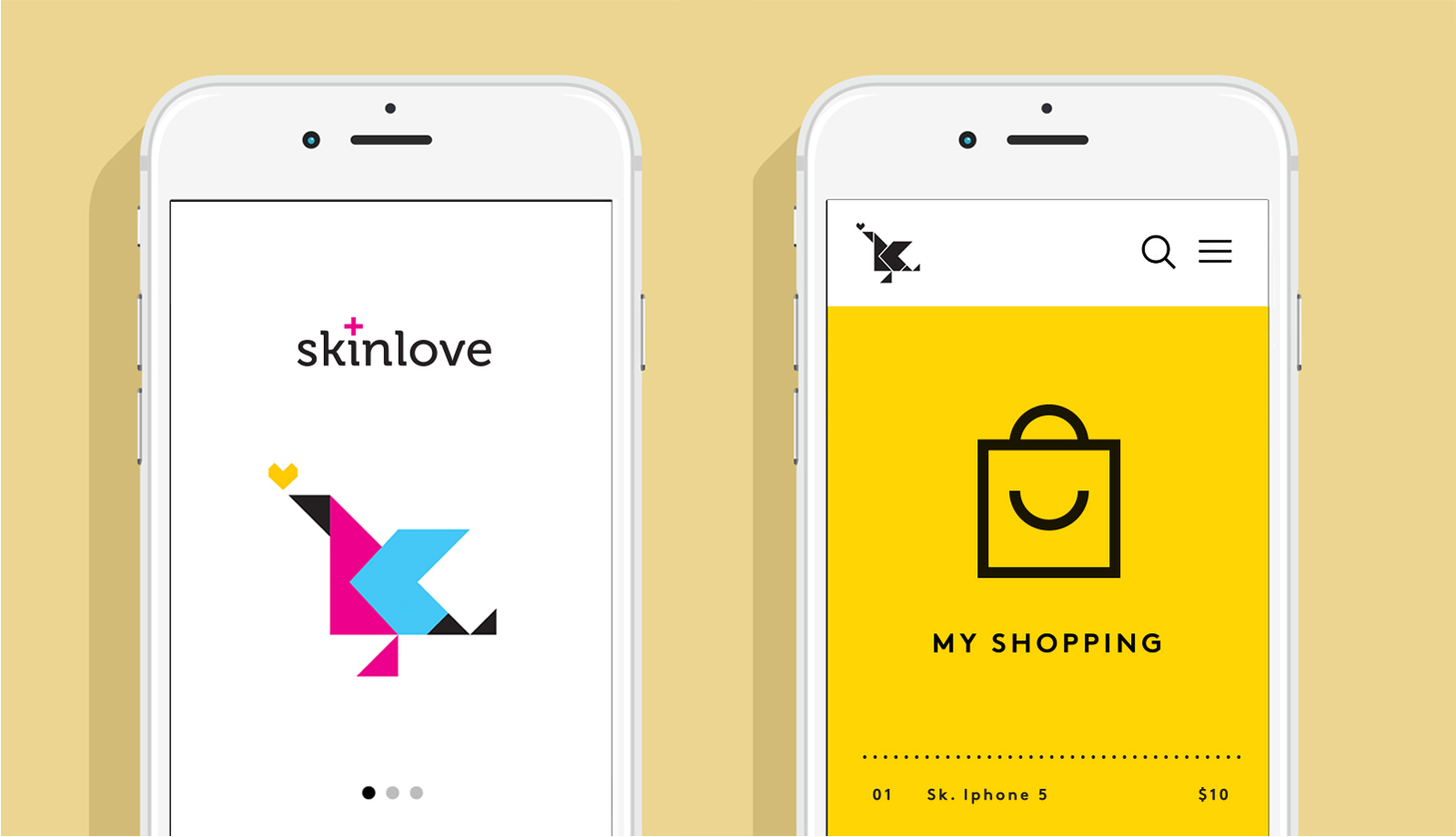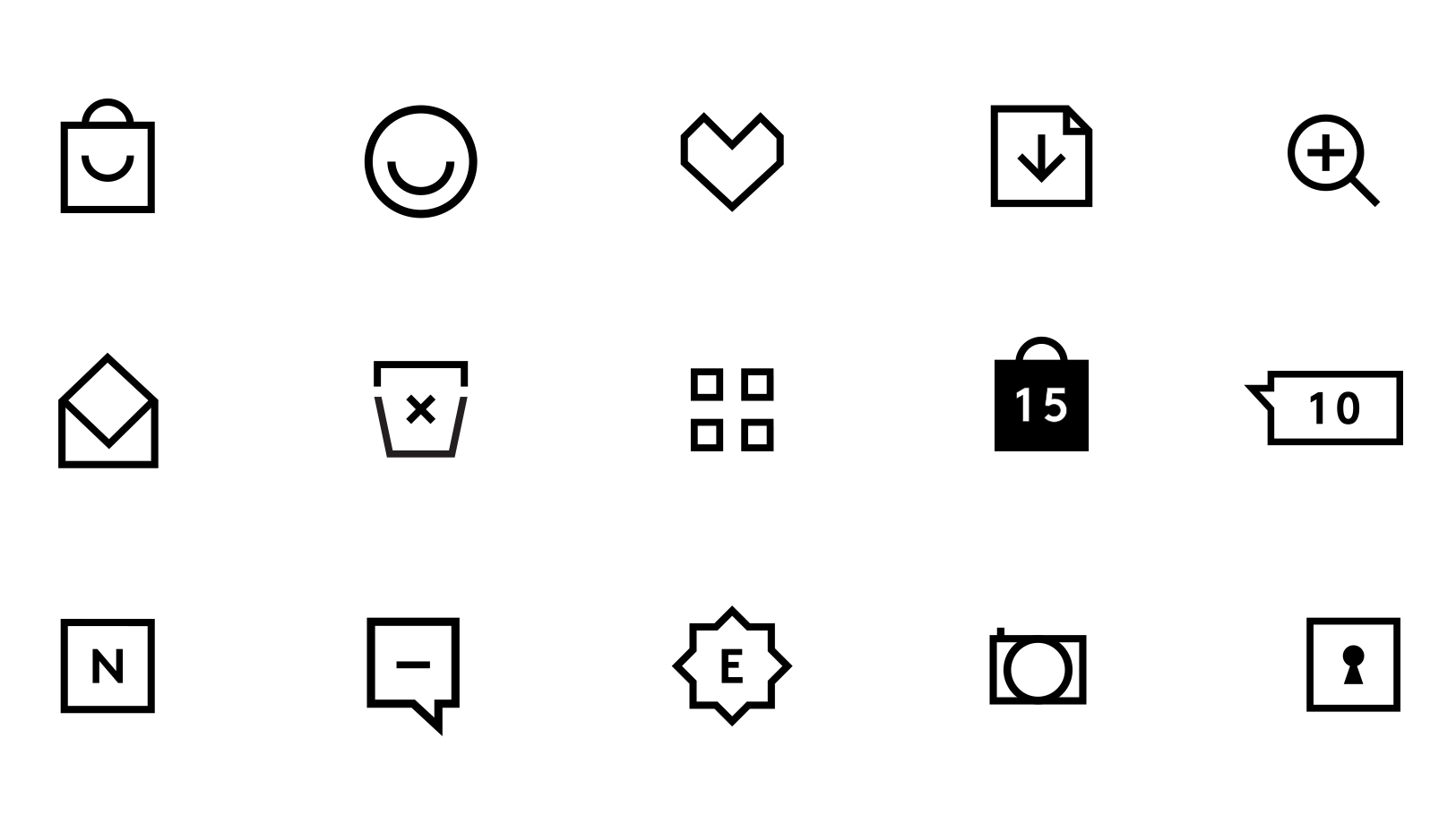 SkinLove
Skinlove is a team of people who are in love with art and are dedicated to creating outstanding protection skins with exclusive patterns for devices. I created the logo, visual identity and iconography for the new online shop.
Grafikonstruct
Branding / Iconography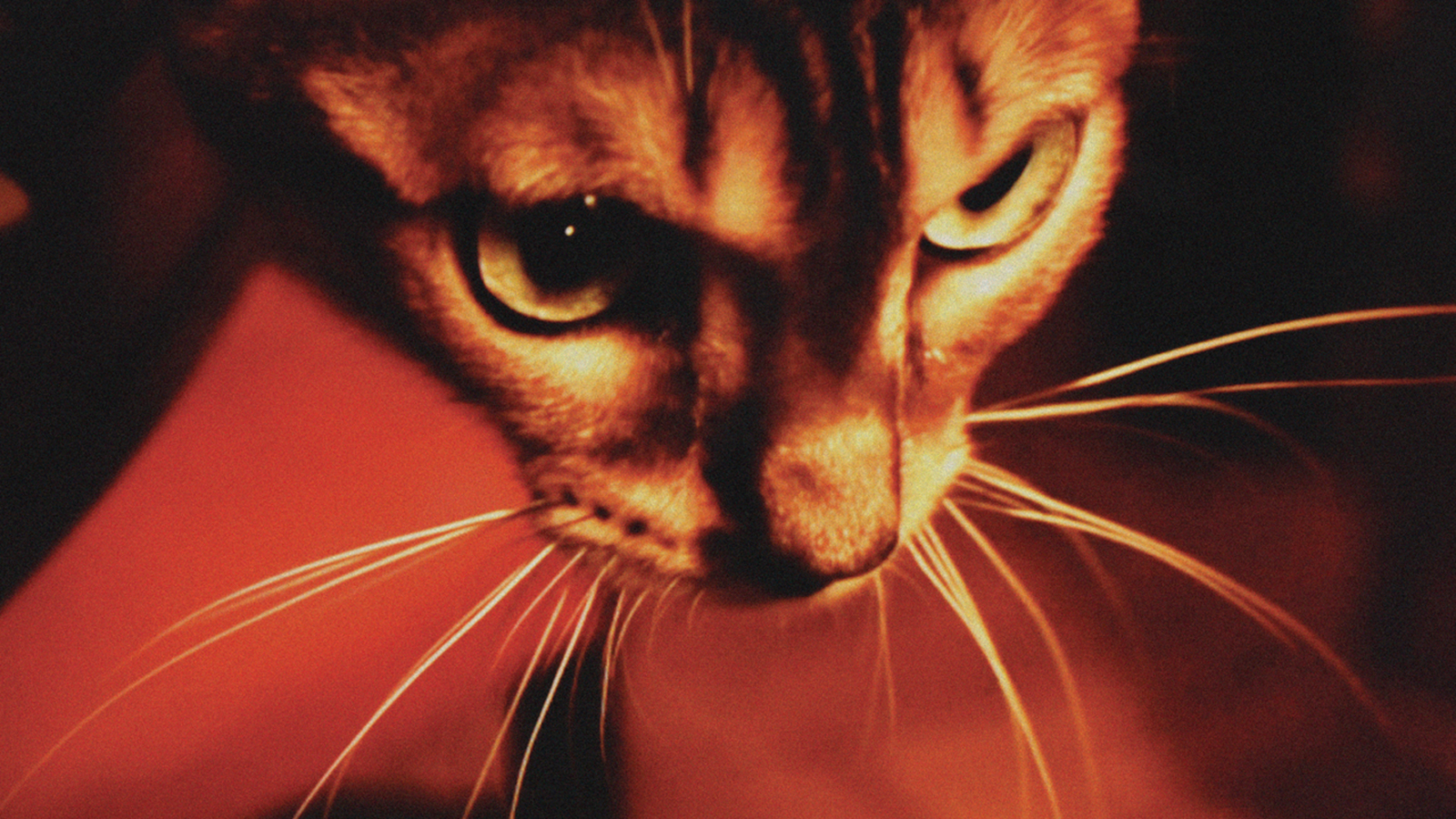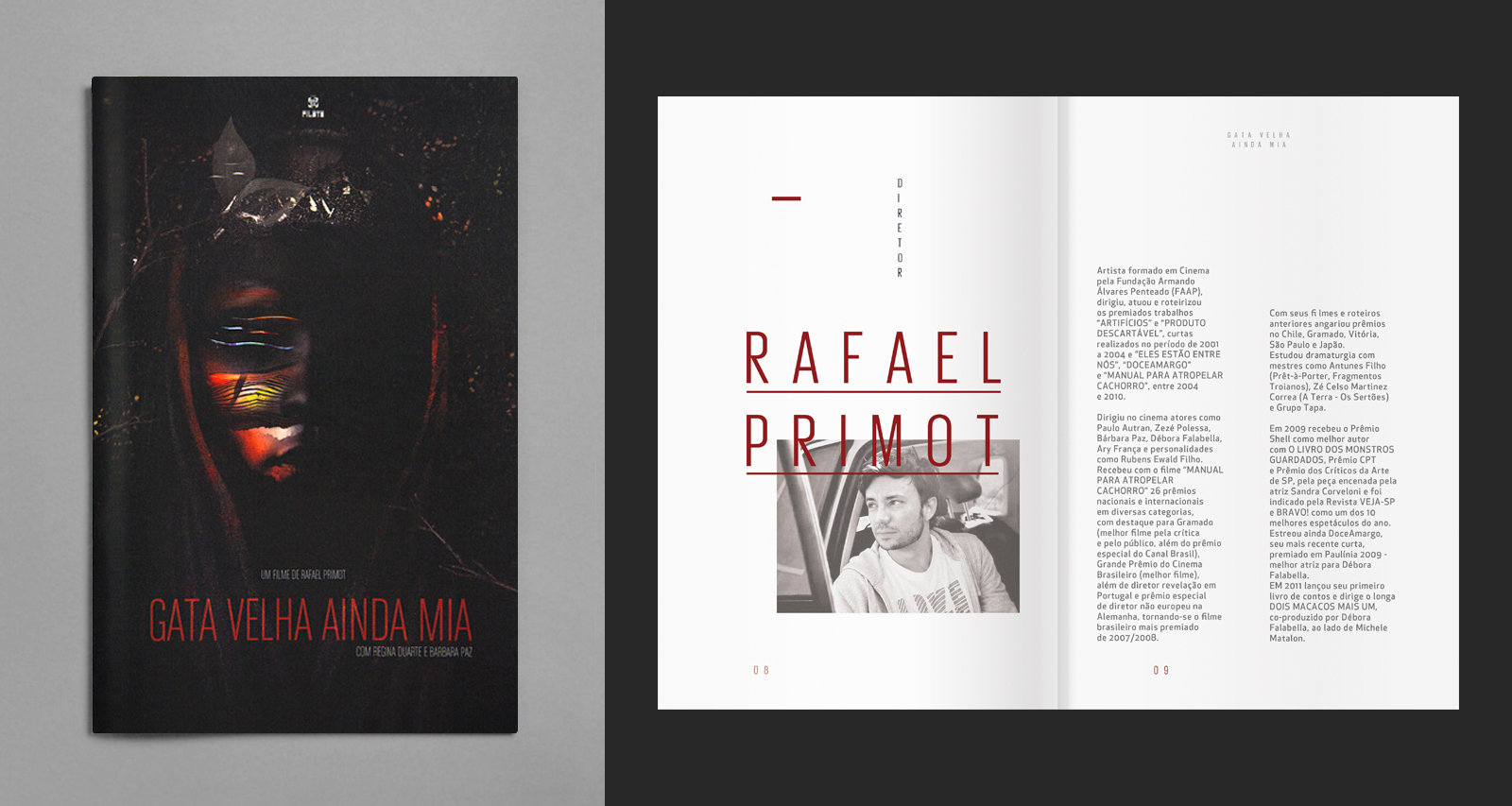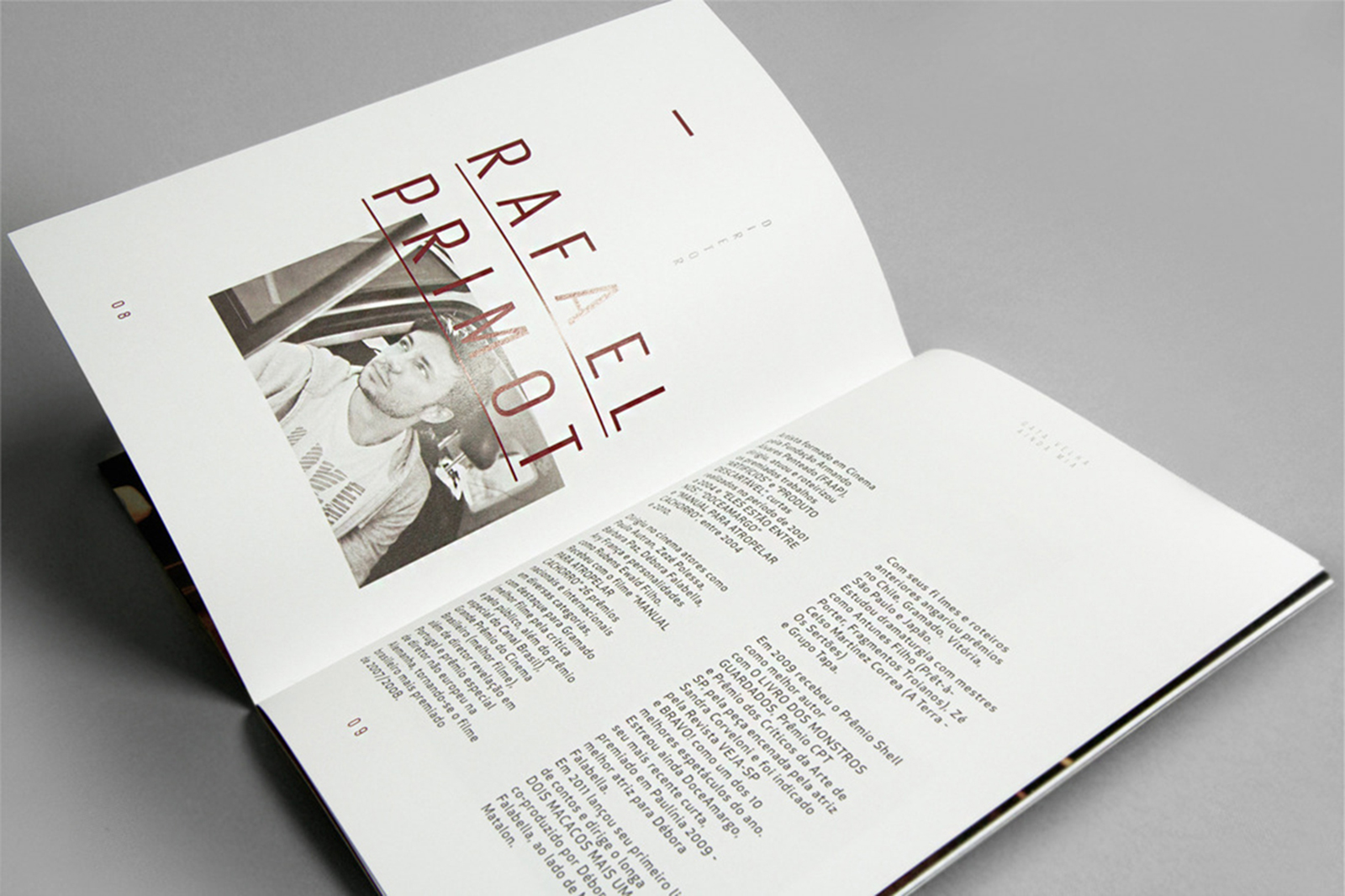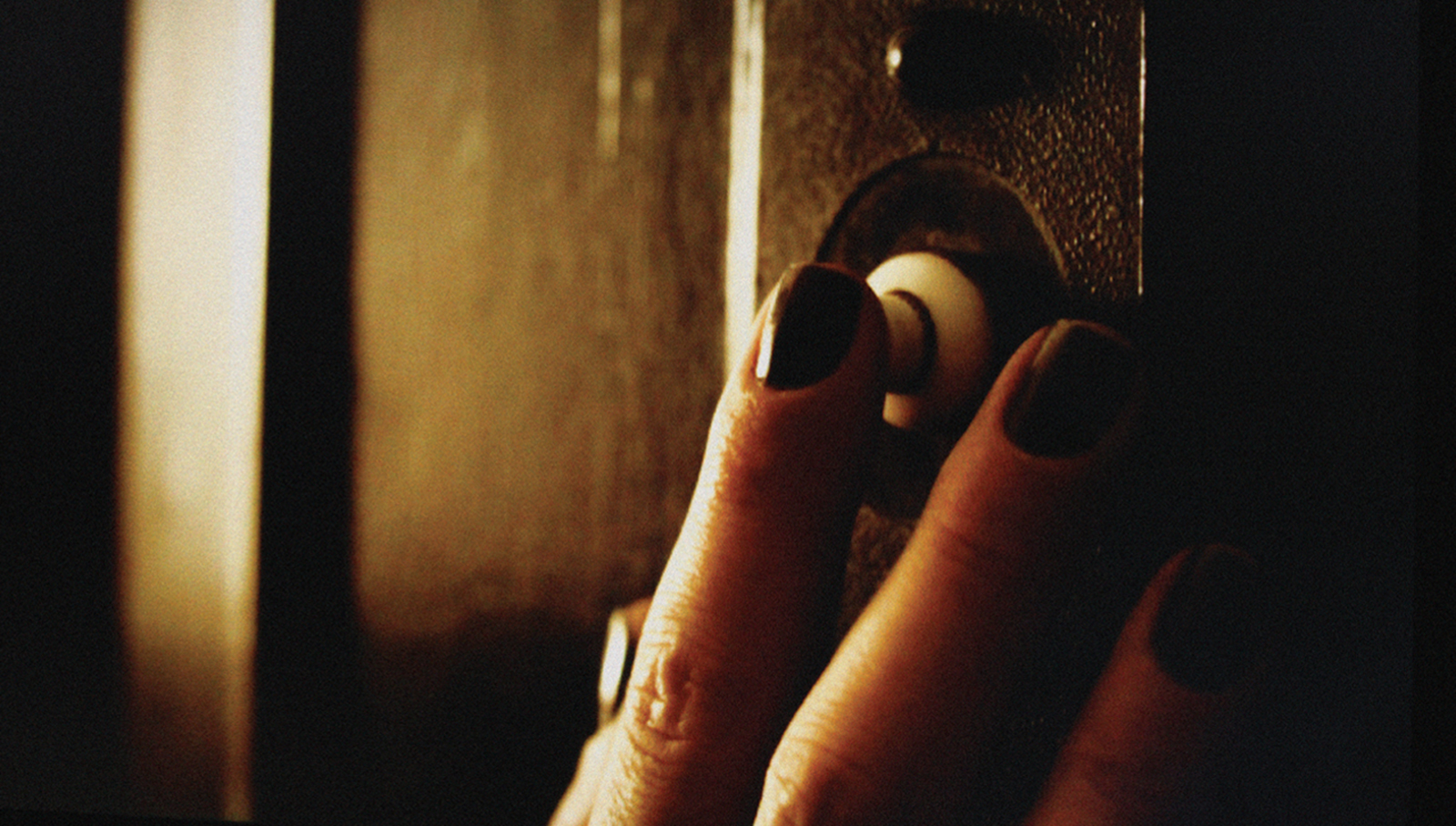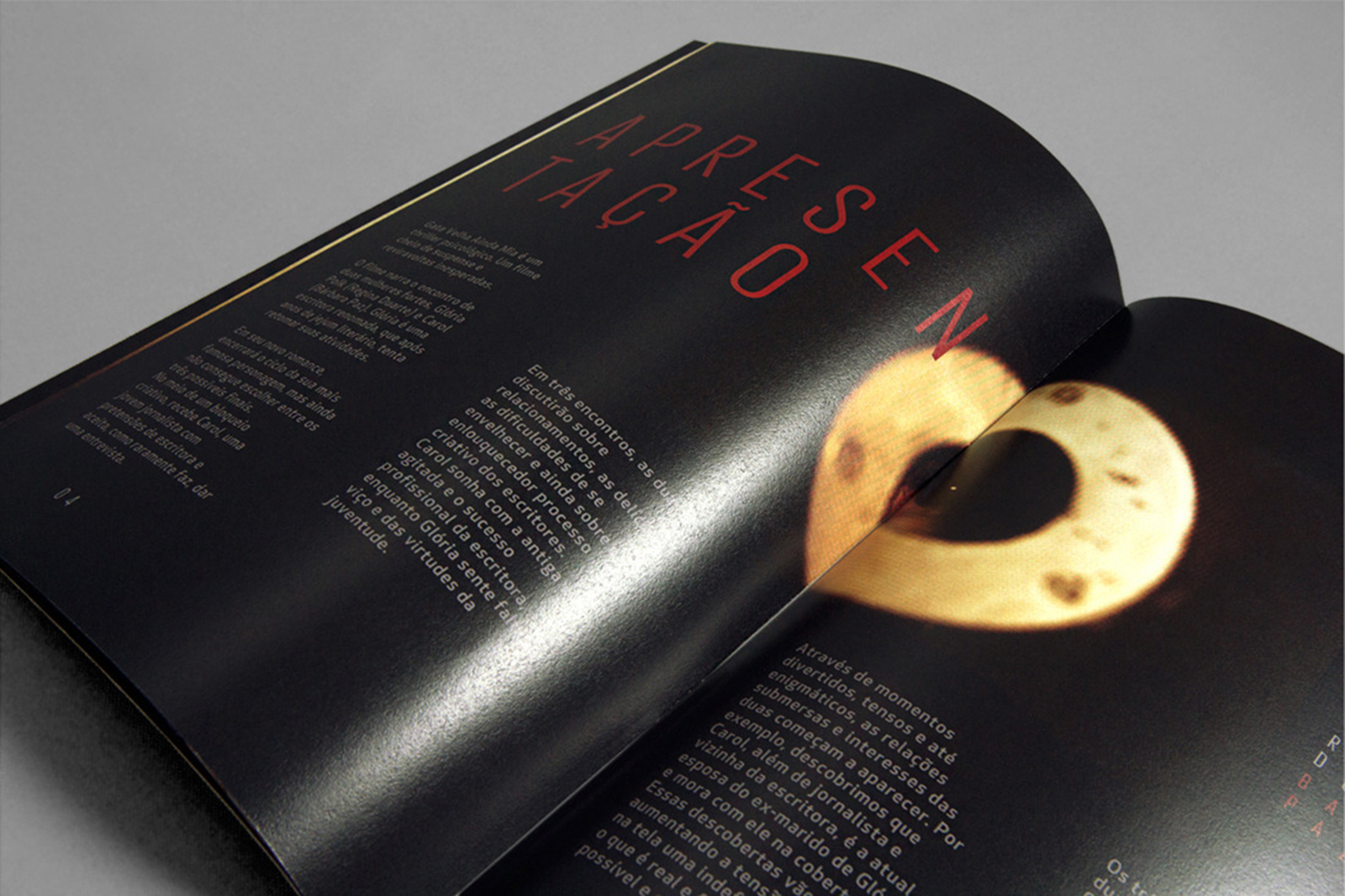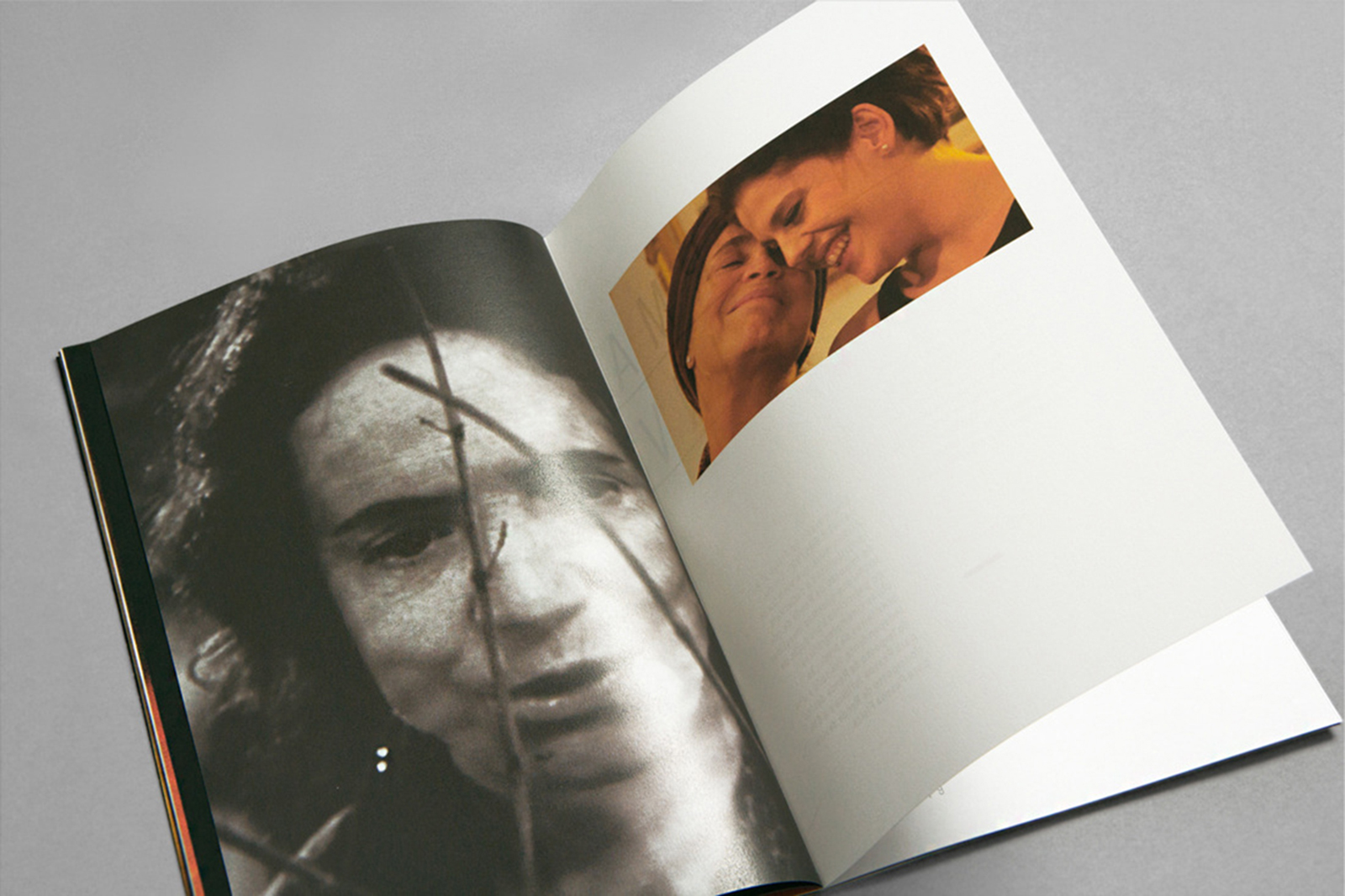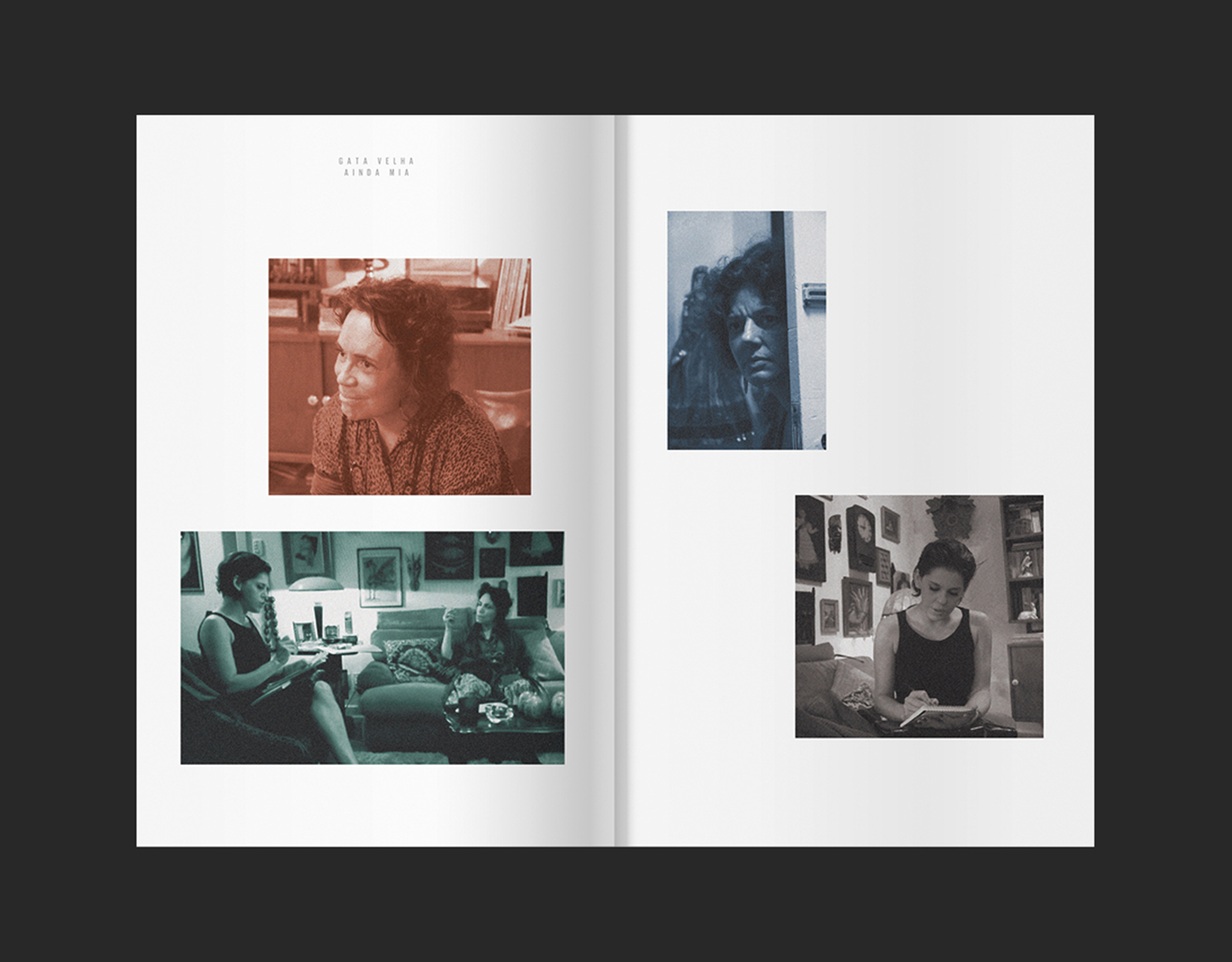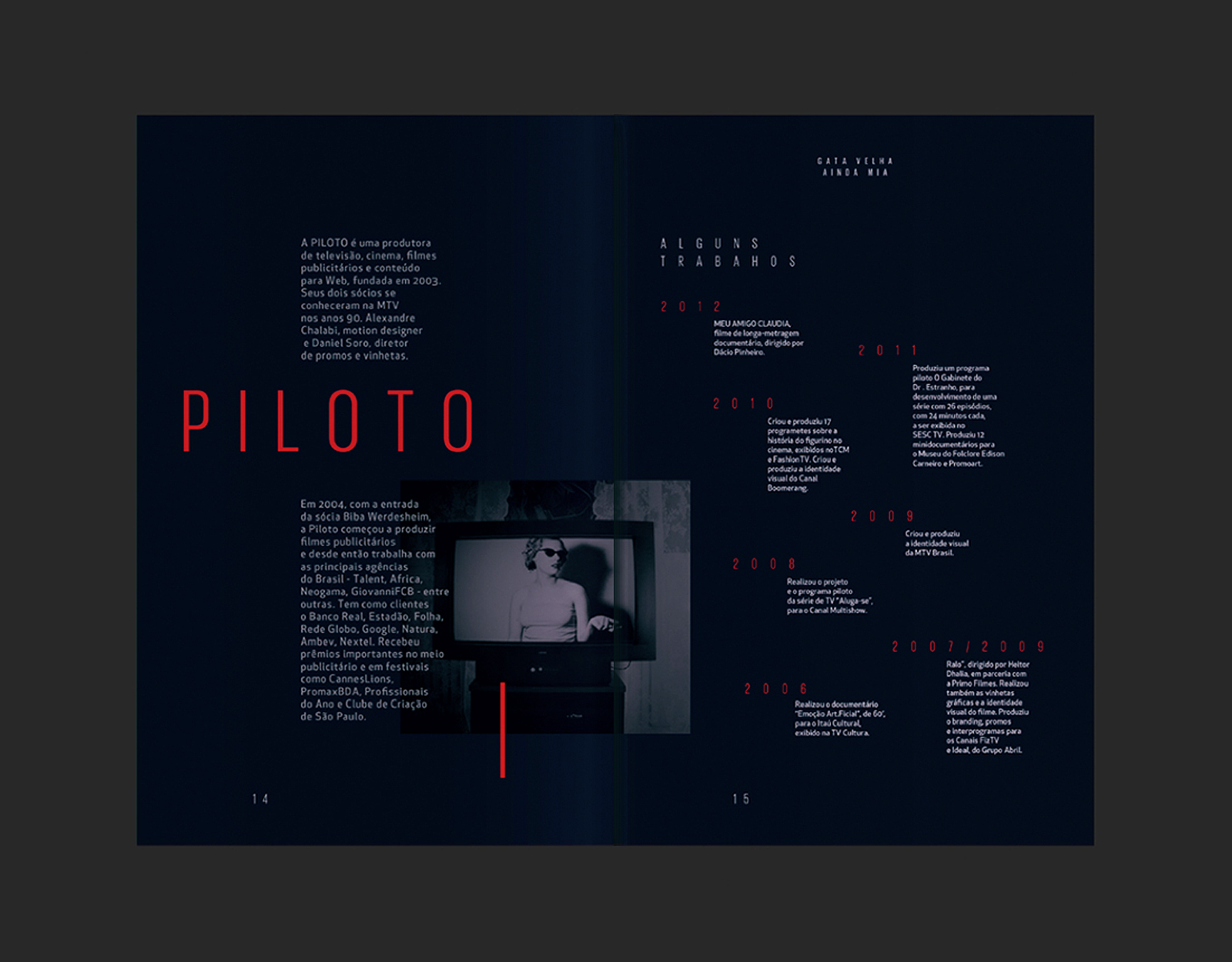 Gata Velha Ainda Mia
Gata Velha Ainda Mia is a 90 minute film, directed by Rafael Primot, produced by Piloto and Canal Brasil, starring Regina Duarte and Bárbara Paz. In collaboration with Thiago Oliveira, I was responsible for the Editorial project of the film's introduction booklet.
Piloto.tv / Canal Brasil
Editorial Design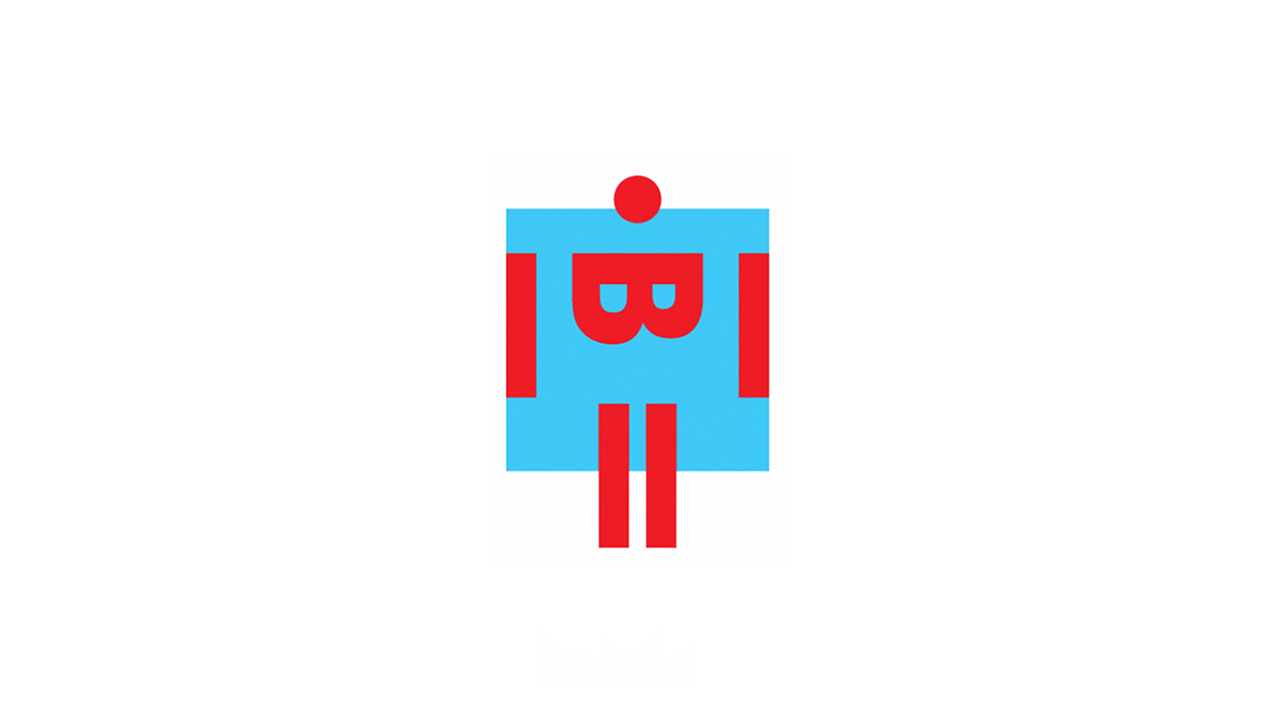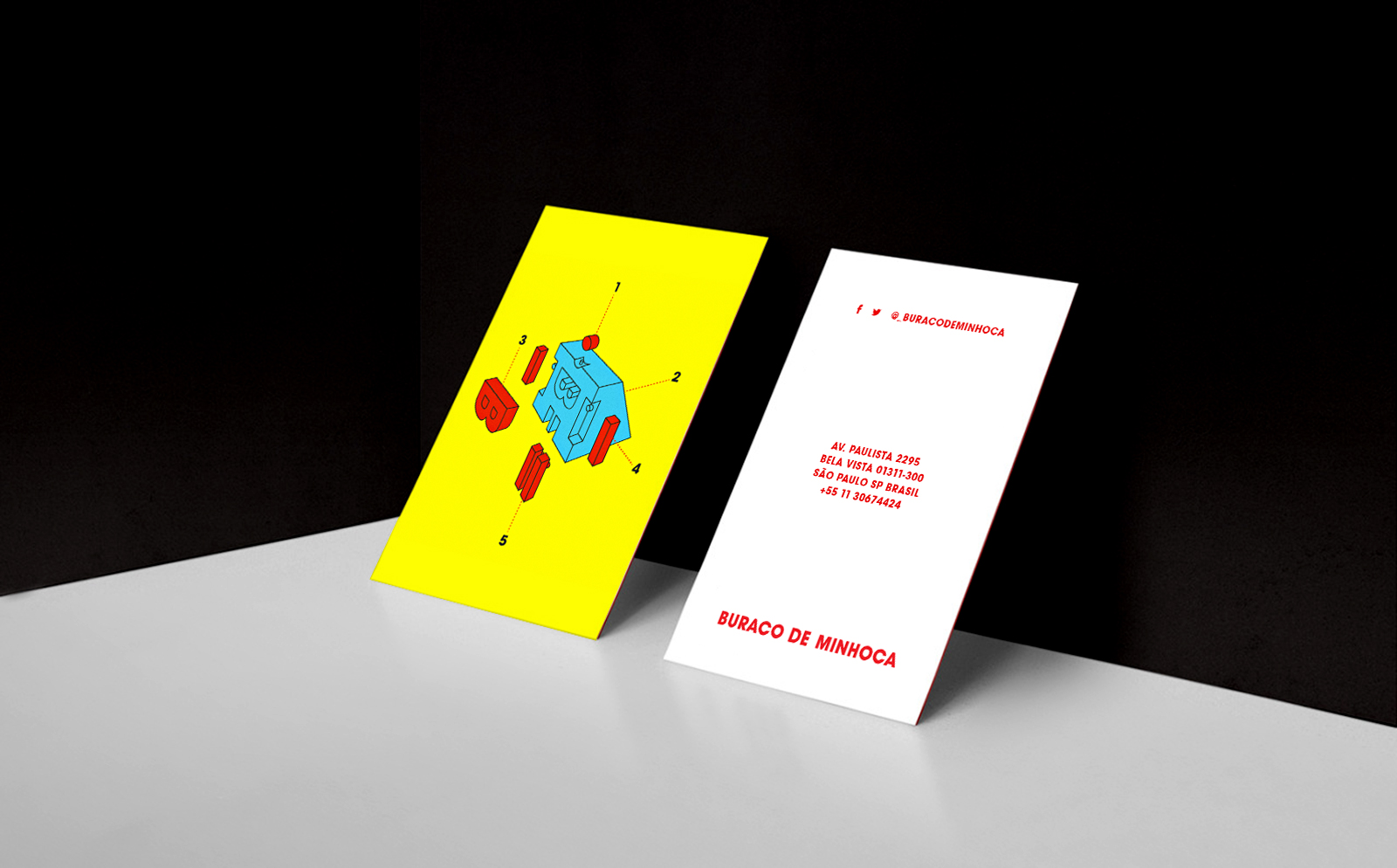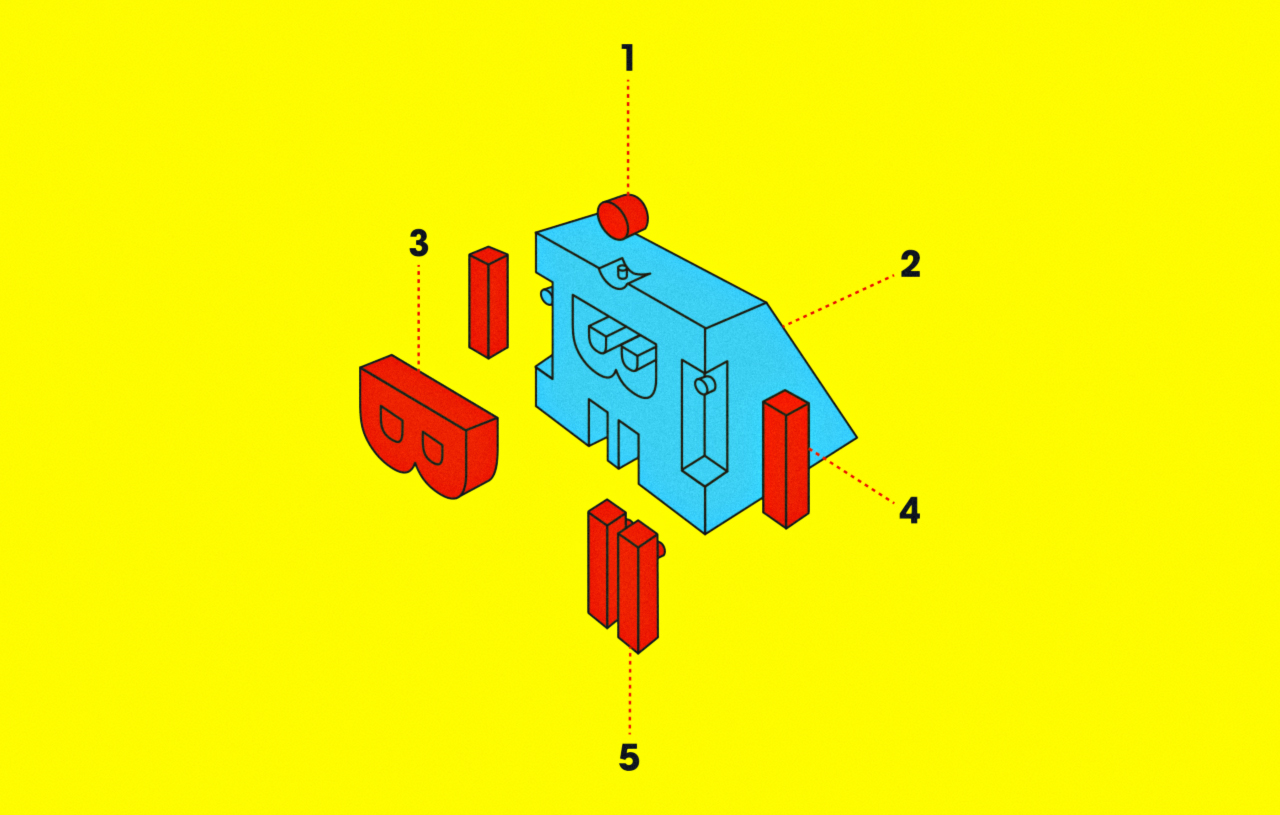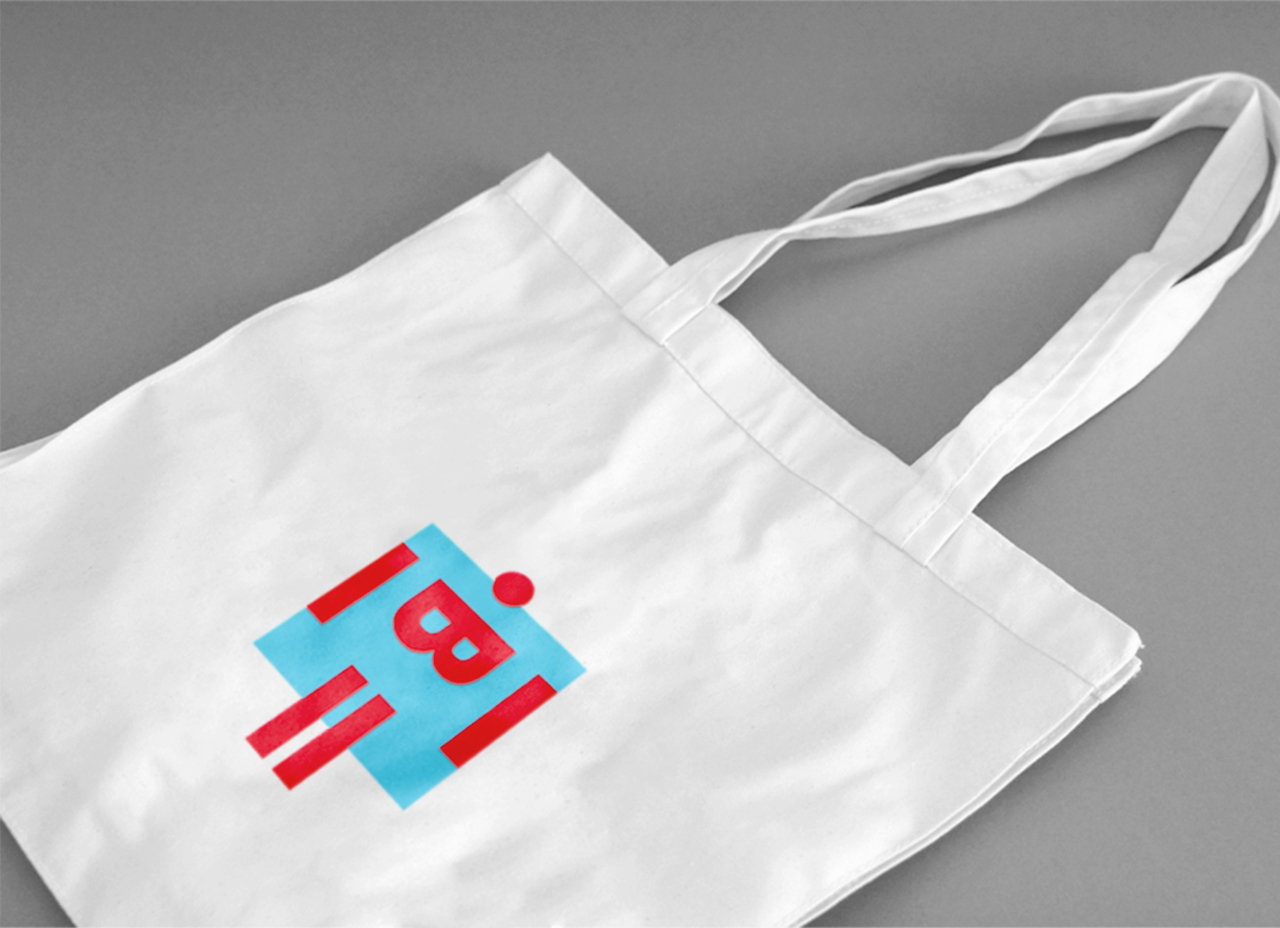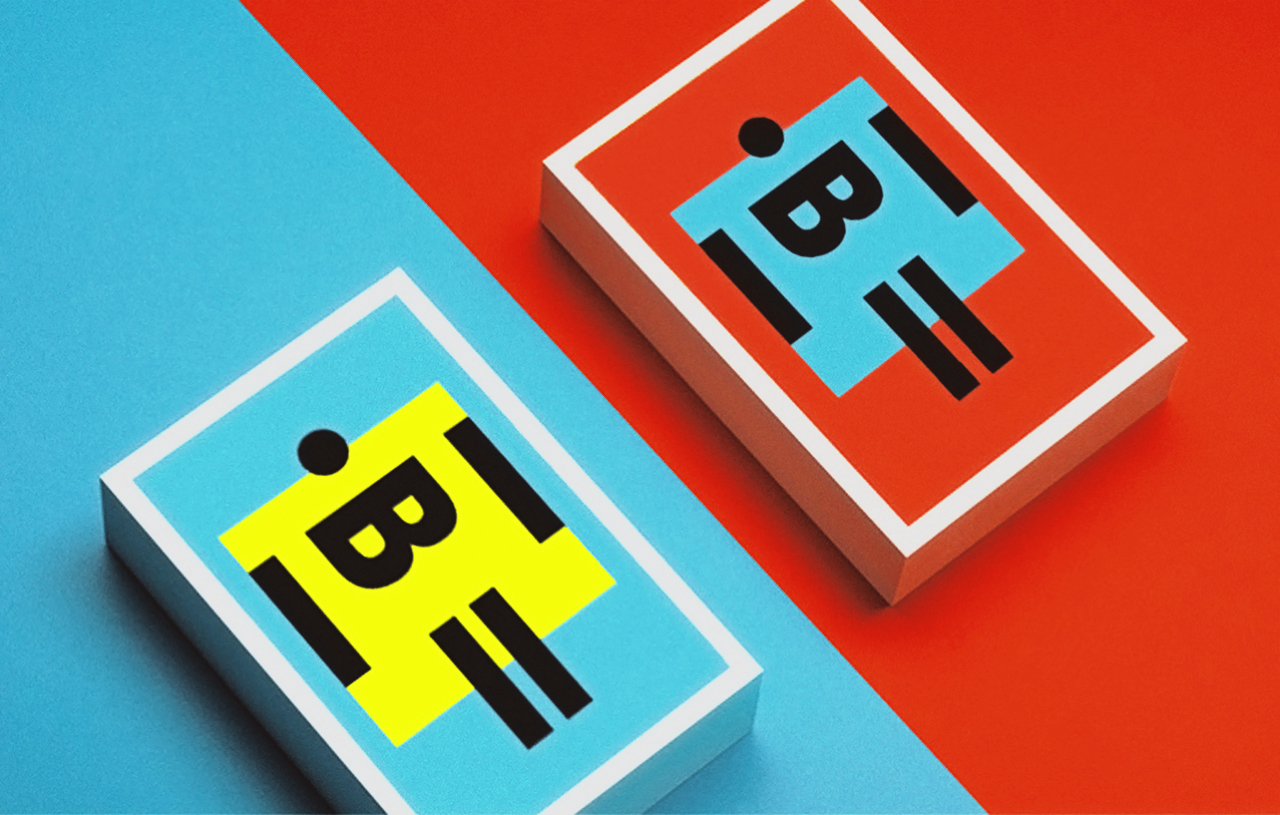 Buraco de Minhoca
Buraco de Minhoca is a store specialized in toys, action figures, clothing, accessories, gifts and other products related to the nerd and geek worlds. Their public is made up mainly of comics' fans and memorabilia collectors of all ages. They invited me to create the new logo and visual identity for the new online shop.
Freelancer
Branding / Visual Identity